When a water main leak occurs, even when it's after-hours, a property owner in distress desires a prompt response and high quality water line repair service. A Queens water main recently ruptured and the NYC DEP responded to verify the cause of the water line leak. Unfortunately for one property owner it was determined by the DEP that it was his leak. He made phone calls to various sewer and water companies, but only we responded right away.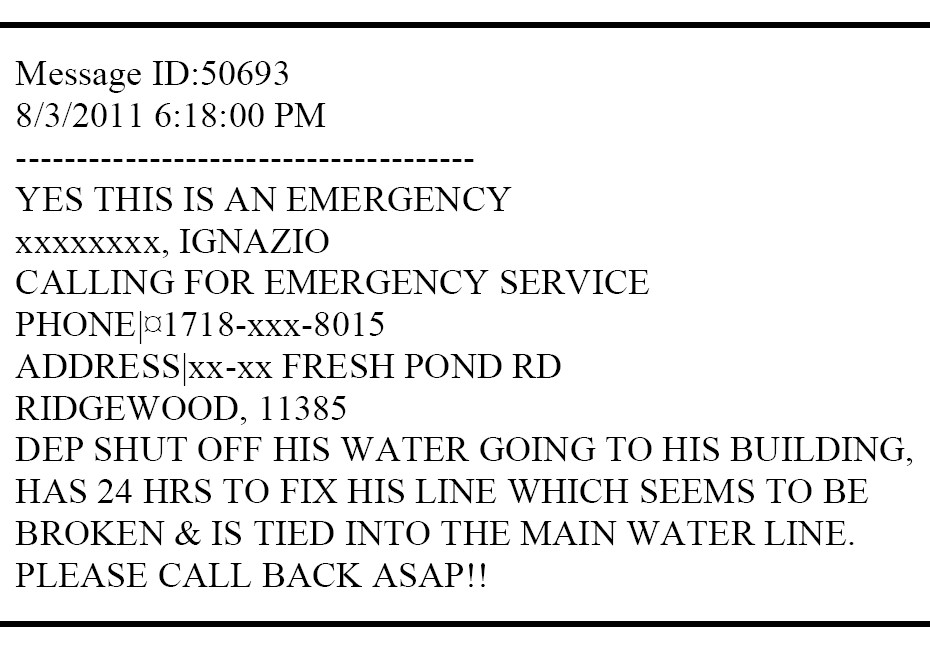 When Balkan Sewer And Water Main Service received this call about a water main leak after-hours the property owner was contacted within minutes. A budget price was given over the phone with an assurance of a free site visit by 6:30AM the next day and a water line repair crew ready and on stand-by to start work immediately that same very morning. When the next morning came as promised a Balkan representative was on-site assessing the situation and giving a written quote within the budget range. Within one hour of acceptance a full water line repair crew was on site attending to the water main leak as promised.
Prompt, responsible, and dependable service when there is a water main leak and a water line repair is needed has made Joseph L. Balkan Inc. the most trusted name in the NYC water main and NYC sewer industry for over 50 years. Whenever there is a NYC DEP issue or if a repair is needed Balkan provides superior sewer and water main service throughout Queens, Brooklyn, Manhattan, and the Bronx. Free no-obligation on-site evaluations and estimates are always available.