Dealing with a plumbing issue within your home might be easy. However, the the challenges when the problem results from an outside occurrence, such as a leak in the water main pipe or service line are frequently not so easy. Whenever there is an outside water main break, it is advisable you act as fast as possible to have it repaired. Usually, such breaks are dangerous as they create washouts and undermines. The leaking and rushing water frequently create significant damage to public property, such as sidewalks and roadways, and private property as well.
So, what is a water main break, and how can you report or repair one?
Keep reading to learn the steps to report a water main break and how to get an emergency repair.
What is a Water Main Break?
The actual term water main refers to the underground public distribution pipe used to carry water from the local water supply to feed each service line. Usually, these pipes run under the sidewalks and streets and thus are prone to breaks from time to time.
Whenever there is a sudden change in these temperatures, the ground will contract during cold temperatures and expand during hot temperatures. Such changes apply extra pressure on the pipes, creating cracks and holes at weak points of the main, leading to water leaks in such areas.
A water main break results whenever these pipes crack or develop holes, causing water to seep into the surface. Old age and severe temperature changes are the major causes of public water main breaks. Many times when a water service line breaks it is also referred to as a water main break. However when a water service line breaks, the property owner is responsible to repair or replace the line.
Why Should You Report a Water Main Break?
Why should a water main break concern you?
Many folks feel that when they see a leak outside their house it's someone else's problem, and well it may be. However that doesn't mean it won't affect you in some way. Collapsing sidewalks and roadways, and your sewer or water main getting washed out would certainly affect you. The longer a leak exists, the more damage it creates. Therefore, if you see a leak, report a leak by calling 311.
Whenever there is a break in and water main or service line, either you, as a property owner, or the city should fix it asap. It is the city's responsibility to fix such a break if it is a part of the main serving the public.
However, there are instances where such breaks affect service lines. If the affected water main connects to your house directly, it becomes your responsibility to fix it. Thus, it would help if you started emergency water main repairs.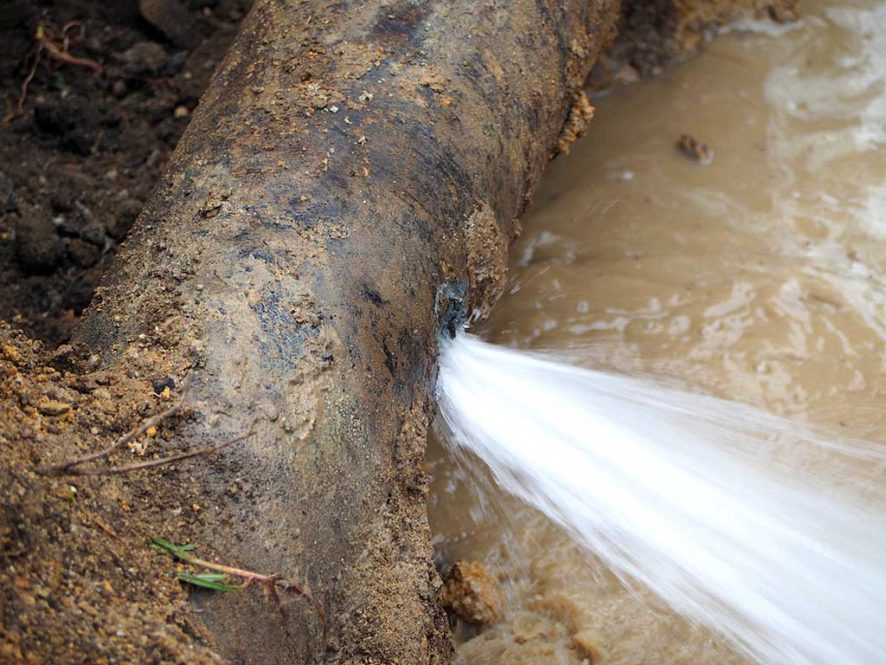 The 4 Point of How to Hire a Water Main Break Repair Service
Undoubtedly, many individuals in your locality are offering water main service repairs. While such a large choice of plumbers may seem to make it easy for you to choose the best water main service for your needs, it actually does not. There are many factors to consider, and we'll narrow down the process for you.
Finding the most appropriate water main service in your area should not be difficult. It takes vetting numerous service providers just to narrow down to the one that matches your needs.
So, how do you hire the best emergency water main break service?
Here are a few attributes to look for in a water main break service: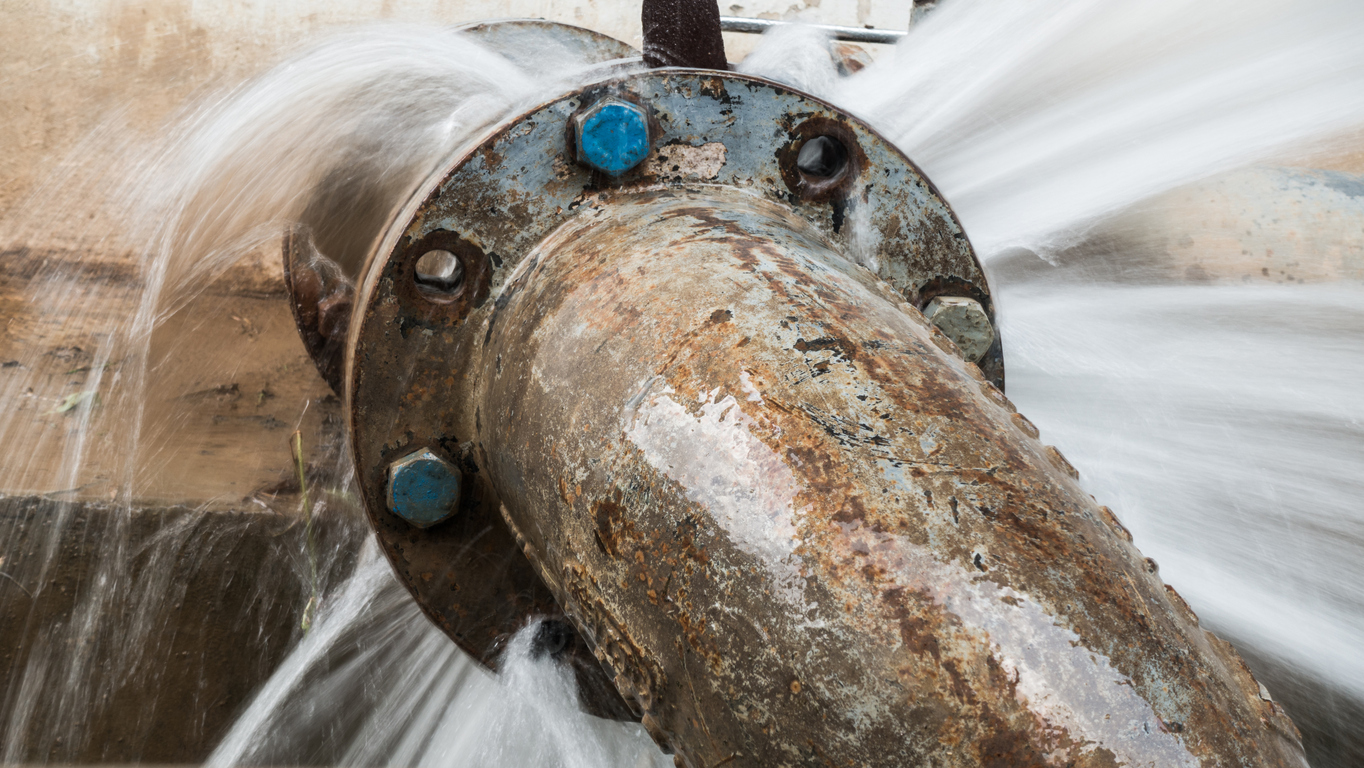 1. Speak To Your Neighbor's, Family & Friends!
Who'll give you the "straight up" on a water main break repair company? Why your family, friends, and neighbors of course! You'd be surprised how many folks have needed to have their water line repaired or replaced. Chances are a neighbor or someone close to you has had the work done already, and give you an honest review of their experience. Since most sewer and water main contractors have been in business many years, coupled with a positive assessment, you'll be well on your way to making a good hiring choice.
2. Check Online Reviews
One of the best ways to determine if a water main service will serve you as expected is by looking at reviews online. Usually, most customers will leave positive or negative reviews about any company after service delivery. The water main service is no exception.
Look at the reviews on online platforms such as Google and Yelp. For instance, a review for Balkan Plumbing on Yelp reads:
"George from Balkan Plumbing did an exceptional job and was very detailed. I must say that it rained recently, and our basement didn't get flooded at all! Thanks to George, our basement doesn't flood anymore…"
Reviews should help you decide the most suitable company or individual to engage for your water main break repair needs. You may be interested to know that out of 5 stars Balkan has well over 300 Google reviews that average out to 4.8 stars.
3. Availability and the Right Equipment
Repairing a water main break correctly requires you have the right tools and equipment. If a critical tool is missing, chances are high that you will have leaks later. Thus, it is necessary to go for a company with all the required equipment. More importantly, having multiple experienced crews, ensures a prompt response time from that company. In that regard, Balkan has over 70 years of experience, and over a dozen water main installation crews available every day.
Usually, when working below the surface, you should be ready for unexpected experiences. Considering the significance of time, it is only natural that you have the right equipment to avoid wasting time in case the unexpected happens.
4. Experience
The experience of the company you engage in for your water main repairs is another critical element to consider when looking for an emergency water main break repair.
Having many years of experience in this industry means that the service provider knows what is expected during such emergency repairs. Did you know that not all materials should be repaired? For instance, it is illegal to repair a galvanized or lead water line in New York.
An experienced water main break service provider will understand such issues, guaranteeing you the best possible service. It should be reassuring to know that 2022 marked Balkan Sewer And Water Main Service's 70th year in consecutive business.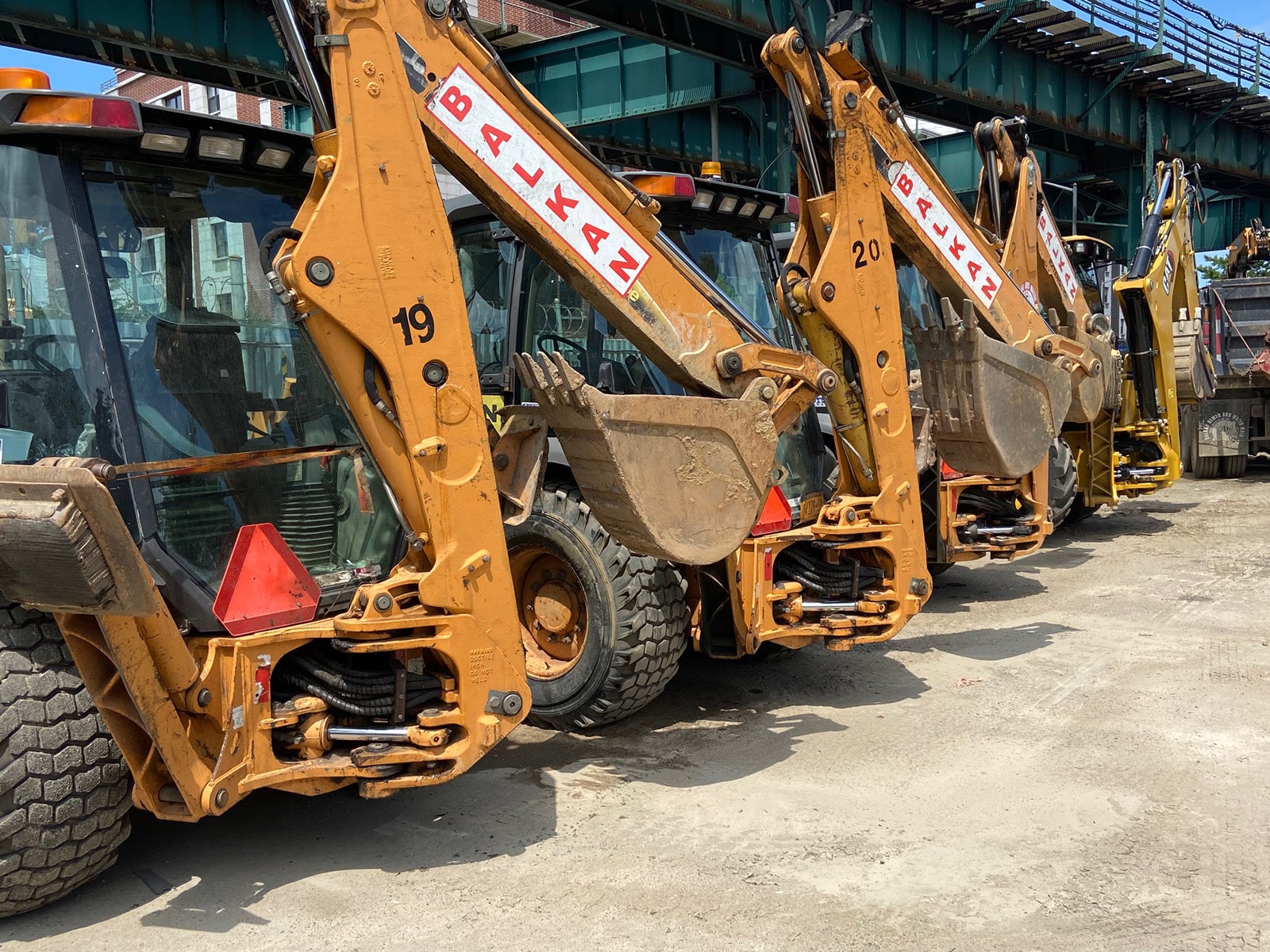 What Should You Expect from a Great Water Main Service Company?
Engaging a great water main service company comes with numerous benefits. Whereas you may have diverse expectations when looking for a company to repair your service line breaks, here are some deliverables to expect from a great water main service provider:
Reliable service: Such companies have many years of experience in this business, so their team knows the ins and outs regarding emergency water main repairs.
Fast turnaround: Water main repairs are often emergency cases. So, the best service company should guarantee you same-day service, even during holidays or in sub-zero weather.
Committed team: A water main break is a severe plumbing issue. You will need a team with the right attitude to help you deal with the break; most great water main service companies have teams committed to the satisfaction of their clients.
Clear communication: A break in the water main can significantly disrupt everyday life on your property. So, when it comes to repairs, you need a company that does as it says and communicates effectively.
Engage the Best Water Main Breaks Service Company Today
There you have it –a brief overview of how to deal with a water main break, including how to get emergency water break repair.
Notably, a water main break can adversely impact your property and the surroundings. So, it is only natural to engage a reliable company to help you with the repairs.
Team Balkan makes extraordinary service response times part of our normal activities every day! If you need exceptional service and professionalism to fix a water main break, think of Team Balkan. Contact Balkan Sewer and Water Main for all your plumbing needs today! After over 70 years and over 90,000 customers, Balkan is The Team You Trust.