Water line repair work can sometimes be required on an emergency basis. Just such a situation arose in the Bronx when a roadway collapsed where there was heavy traffic flow. The NYC DEP responded to the scene and had to do extensive testing and excavation in order to make sure of the cause of the water the leak. Once the DEP uncovered the source of the leak it was confirmed to be a 6″ water service line from a private property which needed immediate attention.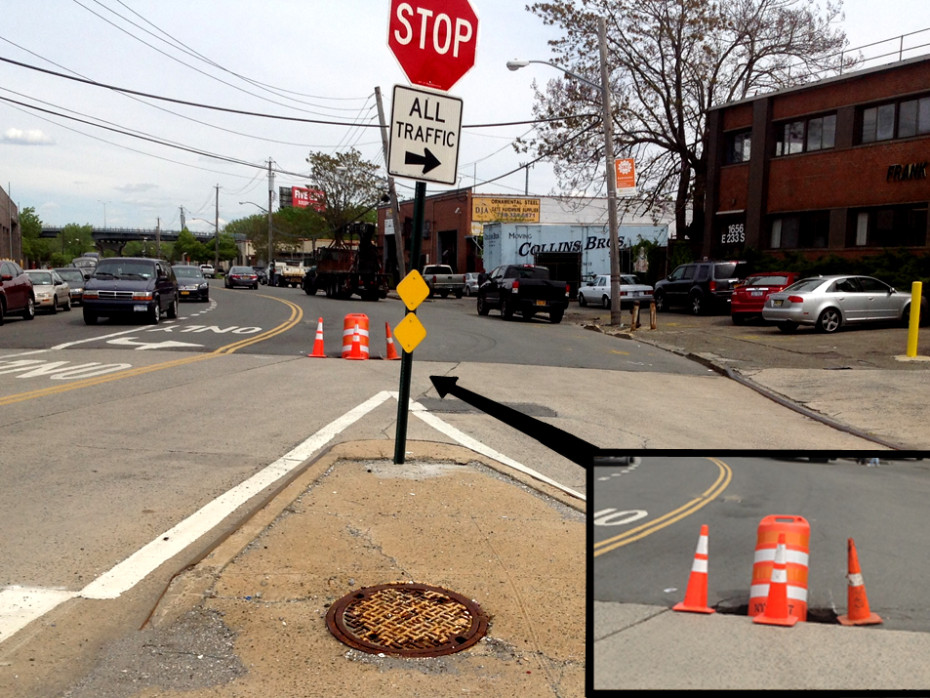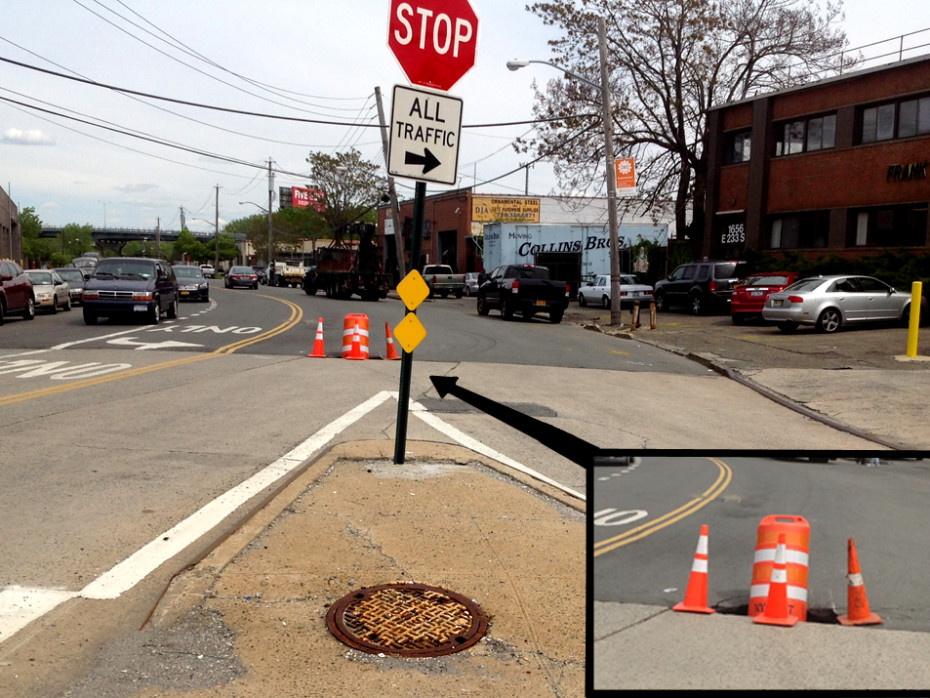 It was 7 AM in the morning and a roadway was closed to traffic due to an open excavation made by the DEP inside a washout. A 6″ water main supplying fire protection for a building had ruptured and was about to be shut leaving occupants with no fire protection. Immediate response and water line repair work had to be started or the DEP was going to fill the shutdown hole, leave the water off, and leave the site. This is where calling the right water main contractor can pay off. When Balkan was called the owner and DEP were both assured that a crew could be mobilized on short notice and be on the road to the site within minutes. Furthermore Balkan would provide this emergency water line repair service at the same price that the owner was quoted previously for a planned job.
Balkan uses a uniform pricing policy that ensures a fair price regardless of the degree of the sewer or water main problem.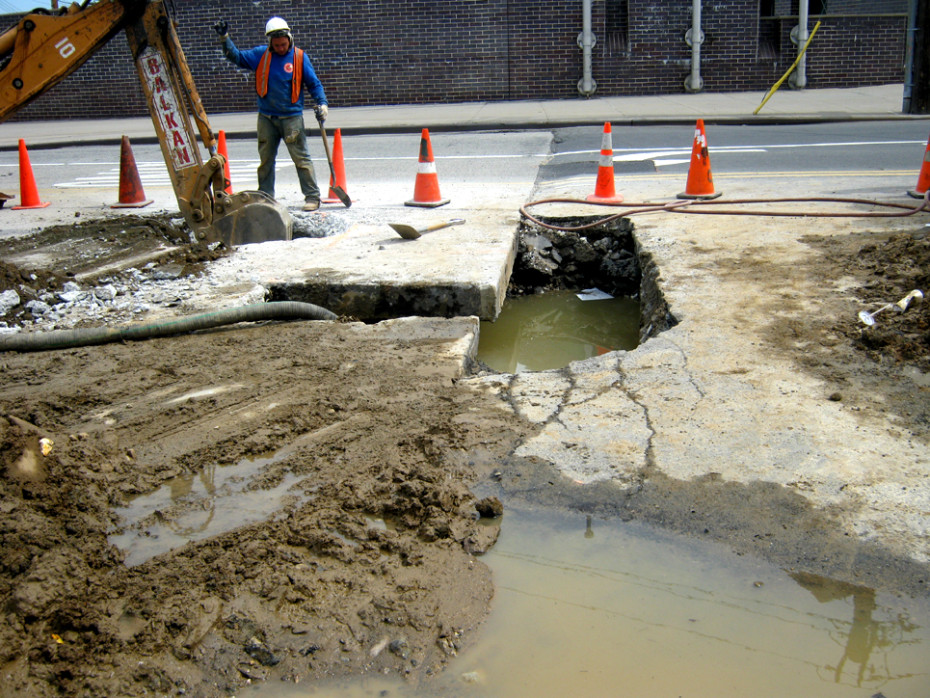 By having a fleet of service trucks, support equipment, and a highly trained staff on hand Balkan is always able to service customers throughout the Bronx, Brooklyn, Manhattan and Queens. Specialty pipe and fittings are always in stock, even when it involves a 6″ Bronx water line ruptured at the connection to the City main. The full range of service also includes a fleet of dump trucks able to fill in sink holes and even start the roadway restoration process the very same day.
Count on Balkan to arrange for required NYC DEP inspections as are required on water lines larger than 2″ and to work uninterrupted until the water line repair is completed. When you make a hiring decision and choose a professional it means that your every-day work or home activities can continue without concern or worry about a proper job being performed.
Balkan provides a full service customer experience. When a water line repair is needed most work is completed within 24 hours and disturbed areas are fully restored the very next day.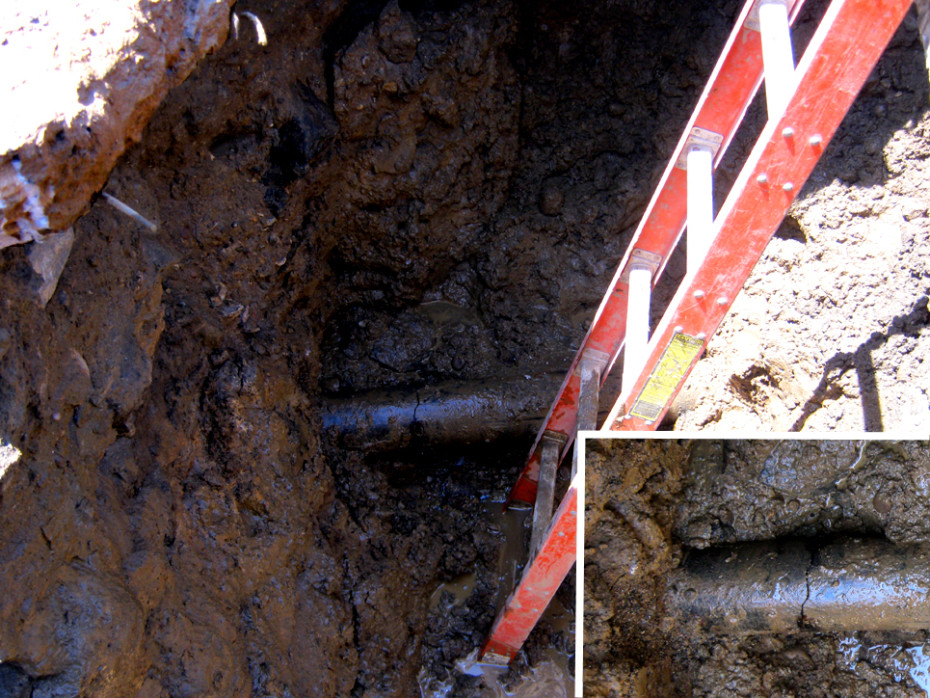 Bronx water main and Bronx sewer repair work should be dealt with in a timely and professional manner. NYC water main and sewer contractors should be expected to deliver same day or next day response to NYC DEP notices and typically complete work orders within 24 hours. Among New York City water main and sewer contractors Balkan is the only one that can offer a full and complete range of services for property owners in the Bronx.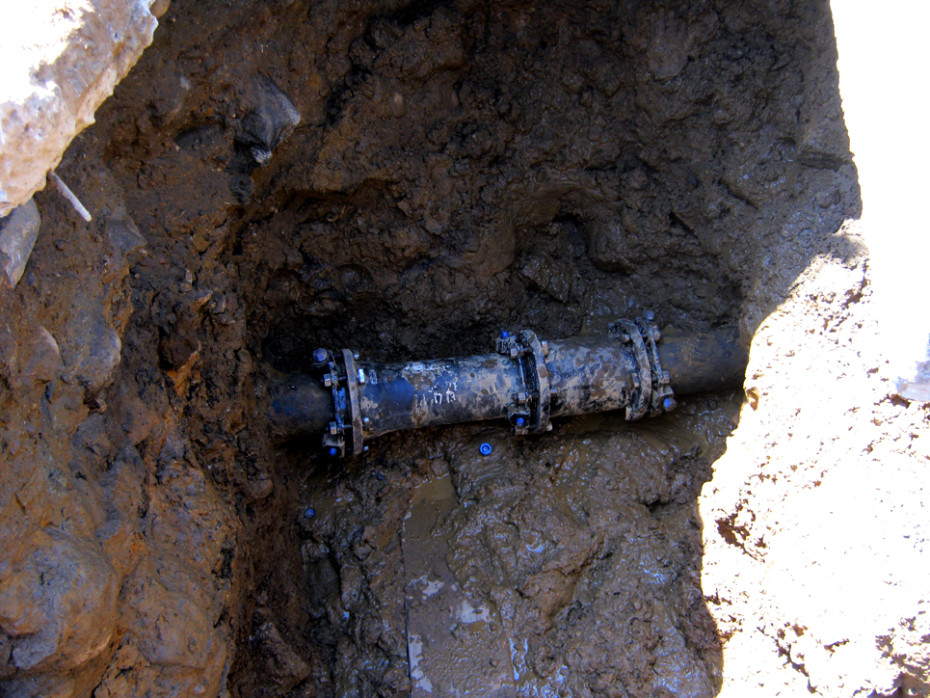 As highly experienced NYC water main and sewer contractors Balkans services also include the most modern and up-to-date tools that includes rock breaking technology that can quickly address bed rock conditions at the most reasonable of costs. An assortment of specialty tools and equipment can handle any unforeseen circumstance and allow for the job to proceed as planned, and frequently under budget. When a sub-surface plumbing situations arises in the Bronx count on Balkan to have an answer for any situation.
Balkan provides free site visits and no-obligation written estimates seven days a week.