After the city announced in December 2014, a $20 million dollar upgrades to the Queens water main system in the Bayside area, some residents may have questioned how truly necessary properly maintained water mains are. By adding four miles of new water mains in the northeast Queens area, the city guarantees a high-quality and more dependable fresh water supply for millions of residents. The new lines will still have to receive proper maintenance to ensure that the water quality remains optimal. But once the project is completed, the frequency of main water line breaks is sure to drop dramatically.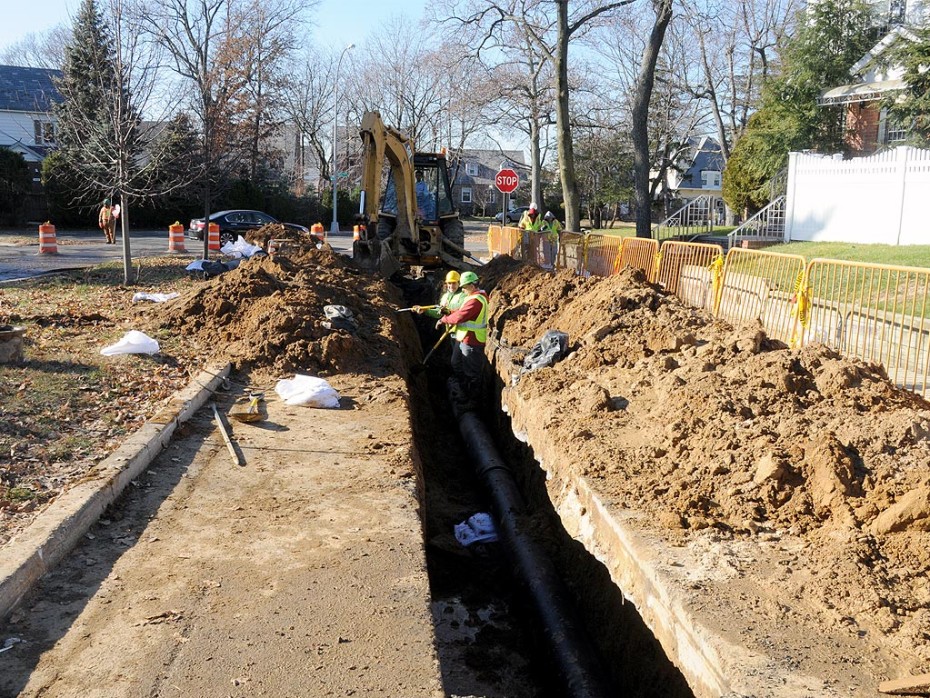 Both drinking and wastewater pipes age over time. This can affect water quality, the frequency of repairs, and the cost of water service. This also affects the frequency in interruption of vital services to the community. Long-term corrosion affects the main water pipe's water pressure and carrying capacity. This in turn requires additional investments in power and equipment by the home or business owner to compensate for loss of pressure and other issues. When water pipes are left to age to the point of failure, drinking water can contaminate as a result. Sewage water spilling into surface water or residential or commercial basements or ground floors is another possible consequence of improper water pipe maintenance. Home and business owners then incur in terribly high repair and replacement costs to recover from any resulting damage.
Commissioner Lloyd comments on Queens water main system upgrade
"Ensuring that communities like Bayside will continue to have reliable access to high quality drinking water and that firefighters will have the water pressure they need to fight fires is a core component of our mission," said DEP Commissioner Emily Lloyd. "We are investing hundreds of millions of dollars across the five boroughs, including $380 million in Queens alone, to retire our aging water mains and to extend and improve our distribution network so that businesses and residents will have a dependable supply of safe and clean drinking water for decades to come."
The upgrade of the Queens water main system is great news for its residents. Particularly those formerly serviced by the inadequate and older mains of the former Jamaica Water Supply.
Maintenance is the key to preventing damage
In most cases, sewer backups and flooded basements are avoidable, even if the residence or commerce locates in an over-developed or prone to heavy rain area. Installing a sewer check valve, for example, is a simple, yet very effective way to protect a structure's waste water pipes from the sudden flooding dangers that can arise from the city's over-burdened sewer system.
Proper and regular maintenance of water pipe systems is critical if home or business owners want to avoid paying for more expensive emergency reparations in the future. Sometimes it is more convenient to replace a sewer system altogether, rather than to repair it. Each case is unique and should be evaluated by an expert.
Contact Joseph L. Balkan, Inc. Sewer and Water Main Specialists to speak with a Queens water main expert to schedule a free on-site visit or to receive knowledgeable advice.