At Balkan Sewer And Water Main, we specialize in big and small NYC water main breaks. Recently, a client of ours broke a water main in New York City. The break caused a massively flooded area, which disrupted the work site, and could have affected the surrounding area. We did not hesitate to tackle handling this water main break emergency. We worked closely with the client and city agencies to shut the water off and avoid costly damage, or job site delays. If water main breaks are handled promptly they tend to damage adjoining properties, and public property as well.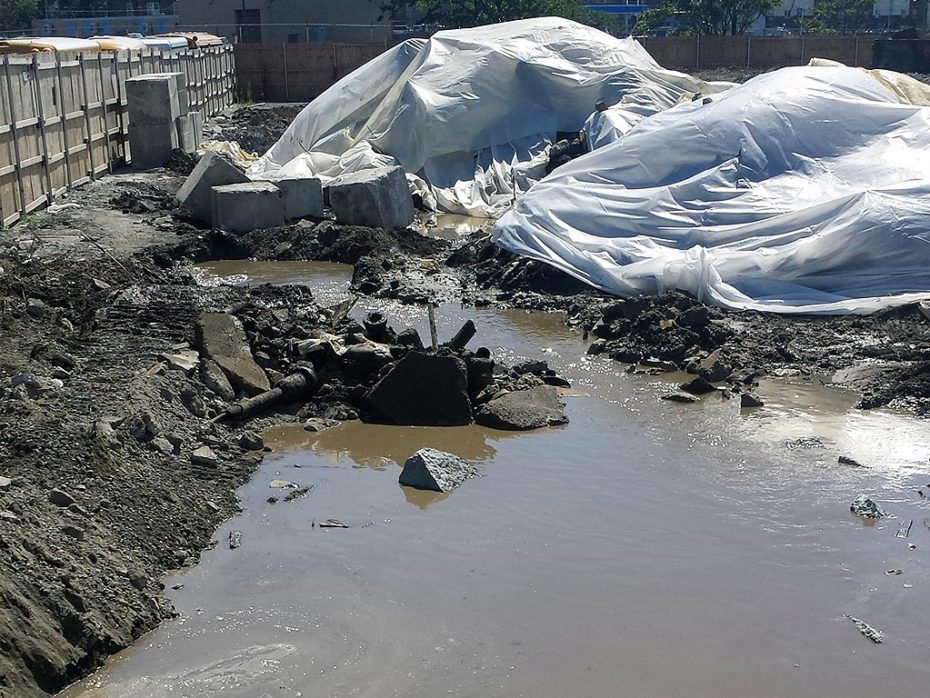 Our top priority when a water main breaks is to quickly shut the water feeding the affected area. Then to repair the break so that water is returned to our client. We promptly dispatch our crew to the location of the break to shut off the water, and identify all utilities in the area before we begin any excavation or repair work. In many cases we are on the job site within one hour, with same-day water main repairs completed.
Generally, we use construction equipment to remove the top three to 10 feet of soil to uncover the broken water main line. We will normally utilize a pump to remove the water from the flooded location and more clearly reveal the pipe so we can pinpoint the location of the leak. Once the leak in the water main has been repaired, our crew will then re-bury the main and restore the flow of water to the residence or business.
For NYC water main breaks count on Balkan
As a professional plumbing company, we know the frustration and inconvenience of a broken water main. No one likes to go any length of time without water. We will work as quickly and efficiently as possible to determine the leak's location and repair the pipe.
If your home or business suffers from a water main leak, contact the plumbing professionals at Balkan Sewer And Water Main Specialists. We are the largest sewer and water main specialist in New York City, and have been in continuous operation for well over 60 years. We serve the Bronx, Queens, Manhattan and Brooklyn. We are available 24 hours per day, seven days a week, 365 days per year to take care of all emergency situations and NYC water main breaks in a prompt, timely fashion.