When any Manhattan water main emergency or sewer issue arises property owners and management companies count on Balkan Sewer And Water Main Service. A recent example occurred at 1 Bryant Park in Midtown Manhattan when they suffered an emergency water main break. 1 Bryant Park is located on West 43rd Street in the heart of bustling Manhattan. This meant that the water line work had to be started promptly, completed quickly, and with safety in mind at all times.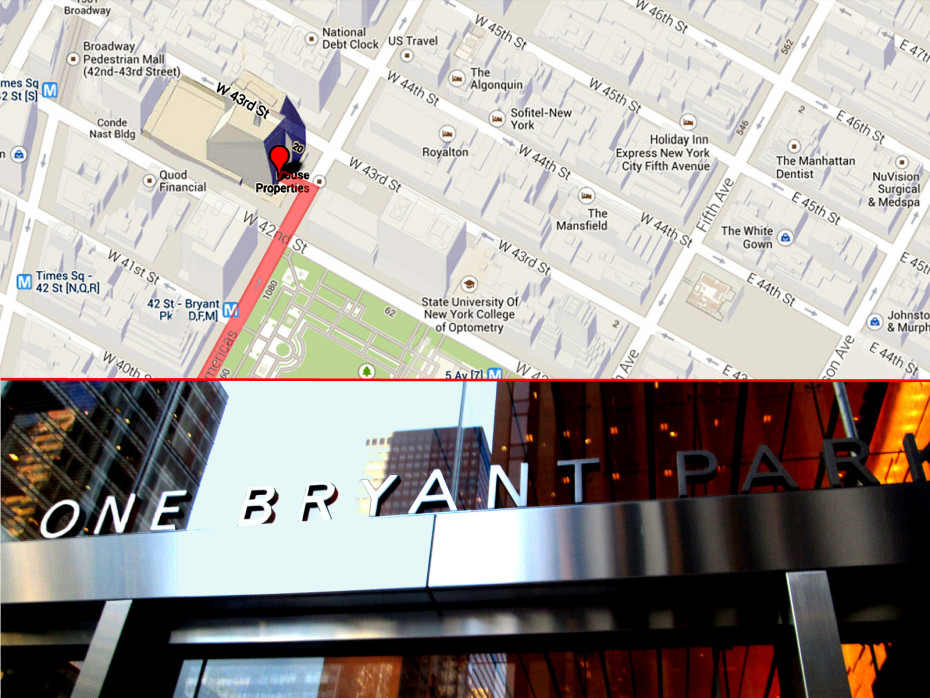 Balkan responded by commencing work under a DOT Emergency Permit, and then working continuously around the clock for 36 hours straight. Balkan started work on the broken 4″ water main on a Monday morning and had all work complete, including the roadway paved, by 6PM Tuesday. This was no small feat. To put this water main repair in perspective a Manhattan water main emergency repair time line follows.
6:00 AM to 5:00 PM
Once an approved work order was received Balkan mobilized immediately and arrived on site early on a Monday morning to commence work on this emergency Manhattan water main repair job. Setting up a safe job site is the first priority. As all Balkan service trucks are stocked with an wide assortment of work site protection, this was accomplished quickly. next step in the process was breaking through the roadway and sidewalk cement. This seemingly routine step in the process was complicated by terrorist barriers installed in the sidewalk area. Unlike a normal 4″ sidewalk, the sidewalk fronting 1 Bryant Park was 2 1/2′ thick and contained heavy steel reinforcing bars throughout. This entire work shift involved excavating and breaking through the heavy duty sidewalk cement.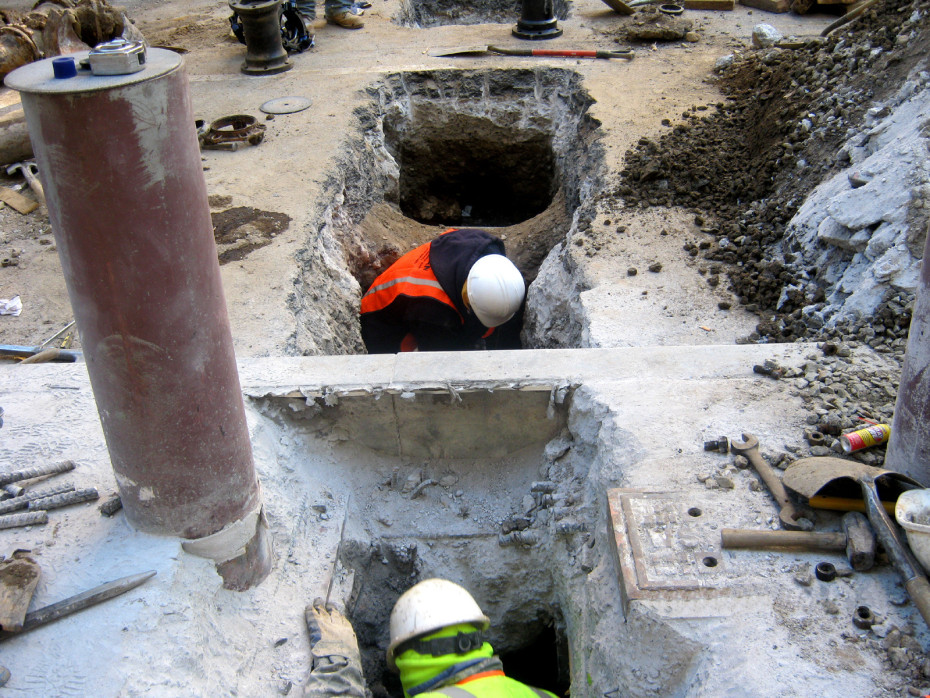 Simultaneously while work was taking place Balkans in-house office and permit expeditors were completing the DEP permit process. On water main service work for lines larger than 2″a DEP site inspection is mandatory for a sign-off. And a DEP sign-off cannot be achieved without a valid permit.
5:00 PM to 7:00 AM
As night fell a replacement Balkan crew arrived relieving the day crew. Work lights and additional reflective barricades ensured a safe work site at night. The water main repair work continued straight through the night. The connection on the city main was turned off, and all of the pipe to be replaced was exposed. Only a highly trained and well supervised team of workers can be trusted the work throughout the night in Midtown Manhattan.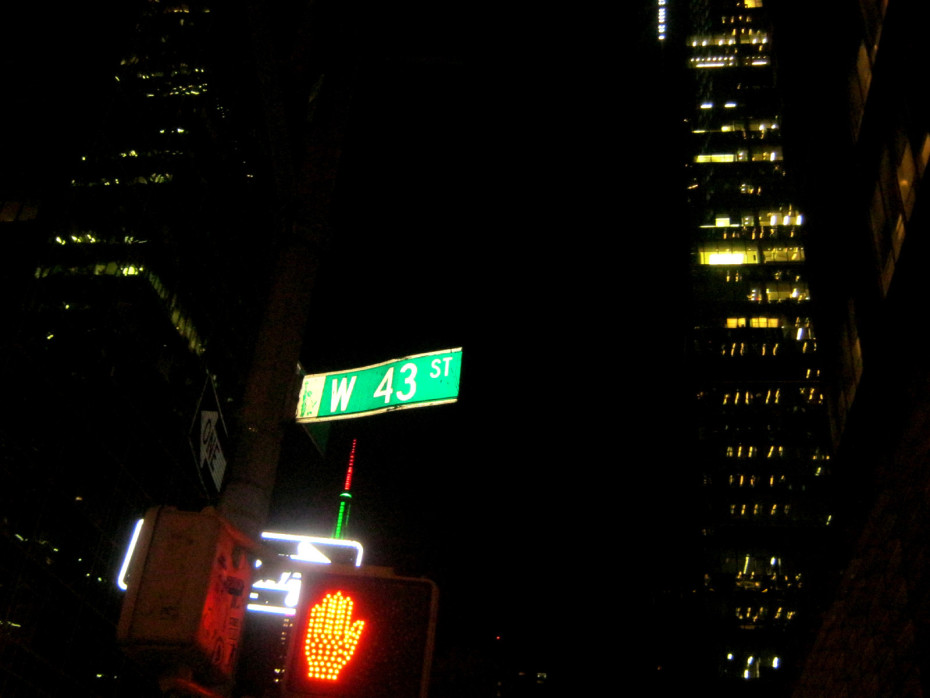 7:00 AM to 6:00 PM
As day break came the night crew was replaced by a fresh day crew. This is when Balkans coordination and team work really showed itself. In this 11 hour period many tasks were coordinated and completed by Balkan in a manner that few NYC water main contractors could have matched.
All of the old water line was cut out and removed.
New 4″ ductile iron pipe installed in its place.
A DEP inspection was arranged for and the installation passed inspection.
All excavated material was carted away and replaced with clean DOT approved backfill material.
All excavations were backfilled and compacted.
Roadway restoration was completed professionally and to NYC DOT code compliance.
All roadway plates that were utilized during the installation were removed from the site.
The result of all of these task being coordinated and completed expeditiously was a pleased customer and tenants whose inconvenience was kept to a minimum. Another positive aspect of a Balkan installation was a safe and neat job-site during and after the work was completed.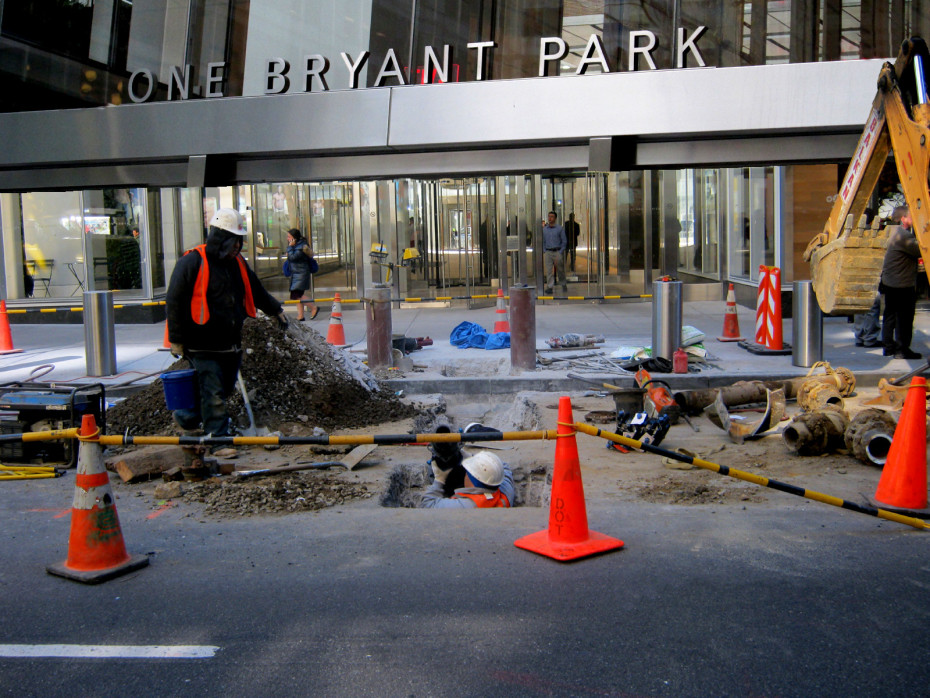 This job became a prime example of why emergency or planned water line work should be trusted to the professionals of Balkan Sewer And Water Main. By the start of rush hour on Tuesday, 36 hours after work began, all work was completed. The job site was broom clean and the roadway fully open to traffic. This level of service requires a full-service and dedicated NYC water main contractor. Being equipped and able to work 24 hours around the clock requires a high skill level. In this case the benefits of hiring Balkan avoided a drawn out water line repair process with the inherent exposures presented by leaving a job site unattended in Midtown. Also avoided was a prolonged interruption of water service for a high profile building.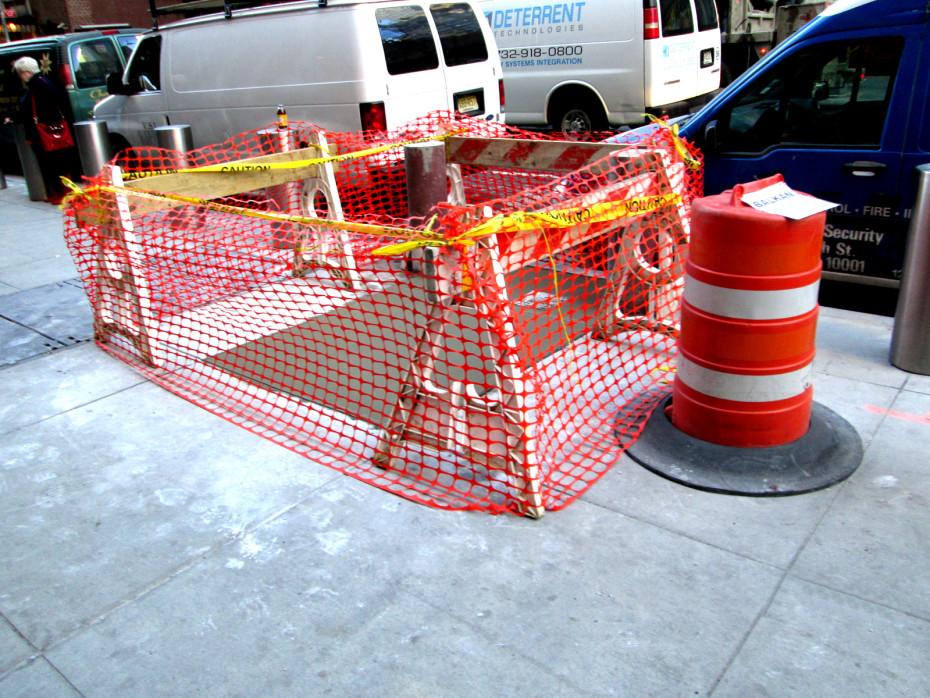 Count on Balkan to tailor its services to the needs of its clients. In the case of this Manhattan water main emergency that resulted in a well satisfied client. It also meant that hundreds people were able to continue their normal work routine like the water main emergency had never even happened. Throughout the city of New York there are always unique challenges and circumstances involving water line and water sewer work. Yet year-in and year-out more New Yorkers trust Balkan to resolve their sewer and water line problems than any other contractor.