If you need a main water line replacement, you probably have a lot of questions. This guide will serve to answer your questions, and may even answer questions that you weren't even aware existed! Replacing a water service line is expensive regardless wherever you happen to reside. However main water line replacement work in NYC is more costly than many other areas of the country. There are 4 main primary reasons for that:
In NYC the property owner is responsible for the entire run of their water service line.
NYC, particularly Manhattan, poses special challenges. These challenges include a large presence of underground utility lines, and heavy vehicular traffic.
There is always a chance of heavy vehicular traffic, and sensitive work areas. In these cases the DOT frequently limits work hours.
In NYC the insurance costs, and other overhead costs are particularly expensive.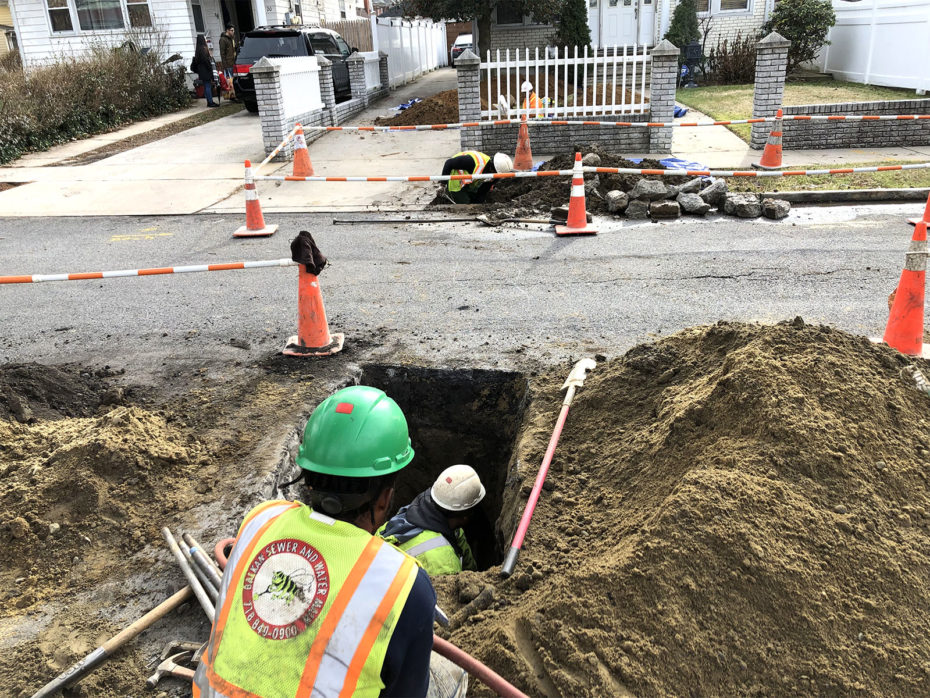 With the above 4 points in mind, it's a good idea for you to know when you truly need a main water line replacement. Better yet, let's explain to you how to proceed with the process. If you are a NYC property owner, the following guide will act as a valuable tool. It will be your complete tool in clarifying the process, and in you making the very best hiring decision.
The 4 Reasons to replace your main water line replacement
Of course there are the obvious reasons to replace your water line. Of course the most obvious, would be a break in the line. But there are other valid reasons as well. Please consider the following 4 points:
Health concerns for you and your family should always be considered. If your water line is lead, have it tested for lead levels. Even a galvanized water line may present health concerns.
If you have a leak, the age and material of the existing line may mandate a complete main water line replacement.
Poor water pressure may require a full replacement. If inside plumbing issues have been eliminated as a source of poor water pressure, your water service line may need to be upgraded.
If you are adding fire sprinkler protection to your building, you will almost certainly need a larger water service line.
Main water line replacement work involves 6 Key Factors
Like many repairs or replacements on your property, they can seem daunting. That is unless there is an order put to them. If you are a typical homeowner, you may tend to over-simplify or over-complicate your main water line replacement. It is actually neither simple, or overly complicated. The following are 6 most important factors to consider if you're replacing your main water service line in NYC.
1. Which water main contractor do you hire?
There are well over 1,000 Licensed Master Plumbers in NYC. However, only a few dozen specialize in subsurface house sewer and water line work. This type of work requires specialty insurance, specialty equipment and tools. The work also requires a DOT Bond, and even a specialized work force.
Even within the niche NYC water main contractor industry, there are literally a handful of firms that do the majority of the main water line replacement work. As, a for instance, Balkan Sewer And Water Main Service. Balkan has been NYC's largest house sewer and water service line contractor for over 30 years running. If you hire a well established plumber, such as Balkan, you'll receive certain irrefutable advantages. These advantages include a greater customer support team, and the scheduling flexibility provided by having multiple installation crews available. Another additional advantage are dedicated paving, cement, and quality assurance Teams in the field.


Lastly, but perhaps most importantly, you should consider the company's reputation. Online reviews have become increasingly more reliable, and widely used. Sites such as Google, Yelp, Angie's List, and the BBB give a diverse range of reviews, and peace of mind.
2. Do you repair or replace your water service line?
One of the 1st decisions you'll have to make is whether to repair or replace your entire water service line. The 3 primary determining factors are what your line is made out of, the age of your line, and the size of the line.
The age of your existing water service line
Water service lines typically last around 50 years or so, regardless of the material. The type of material, and NYC DEP records will allow a water main contractor to determine the age of your line. That helps you decide between a water line repair or full replacement.
What material is your existing water line made out of
Repairs on galvanized pipe or lead lines are not legal in NYC. Therefore if your line is either lead or galvanized pipe it must be completely replaced. An experienced plumber can easily determine which material your existing line is made out of.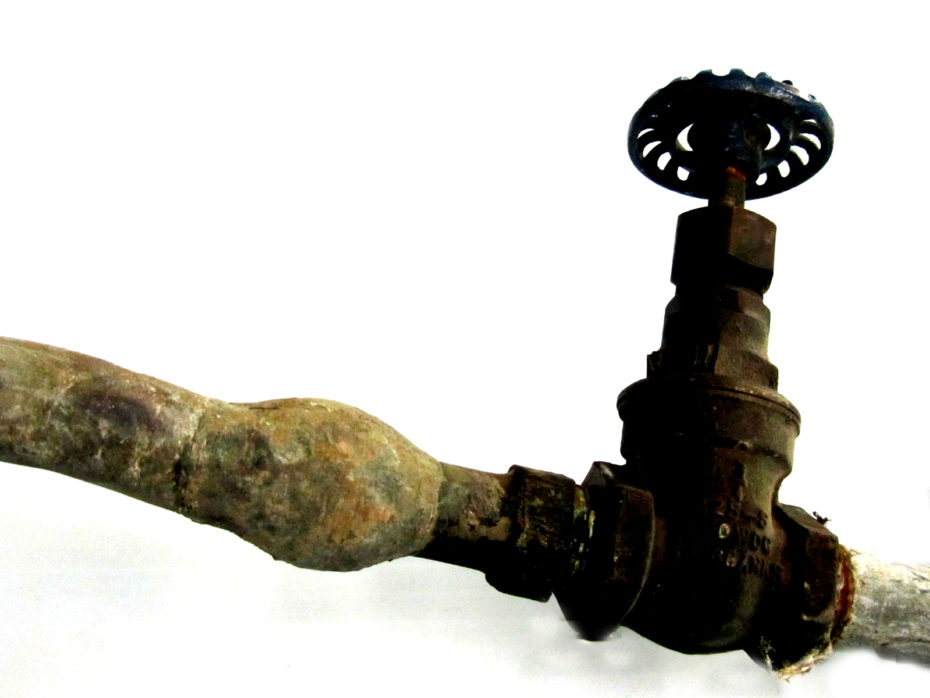 Do you have sufficient water pressure and water volume
If you suffer from low water pressure, or are considering adding plumbing fixtures to your, make sure the calculate the size water service line you need. Repairing a main water line that is too small makes little sense. Balkan, as a free service, will size out the line you need. Simply use our contact form, and provide the following 3 items:
The number of kitchens, bathrooms, and 1/2 bathrooms inside your property.
The length of the run from your water meter inside your property, to the city connection.
If your property residential, commercial, or mixed use.
3. What materials are approved for water lines in NYC?
As stated above, water service line materials are a major consideration. Thankfully, the NYC Plumbing Code simplifies things. The actual list of approved materials for your water service line is quite limited.
Brass water lines:
While brass is an approved material, it is used on a very limited basis due to its cost, and high degree of difficulty in working with. Brass is basically only used for 2 1/2″ lines, or upon special request.
K Copper water lines:
The vast majority of homes and properties across NYC "size out" to a 2″ or smaller water service line. Therefore, in the vast majority of cases K copper is used for water service lines in NYC. Likewise, K copper is used in the vast majority of main line replacement jobs.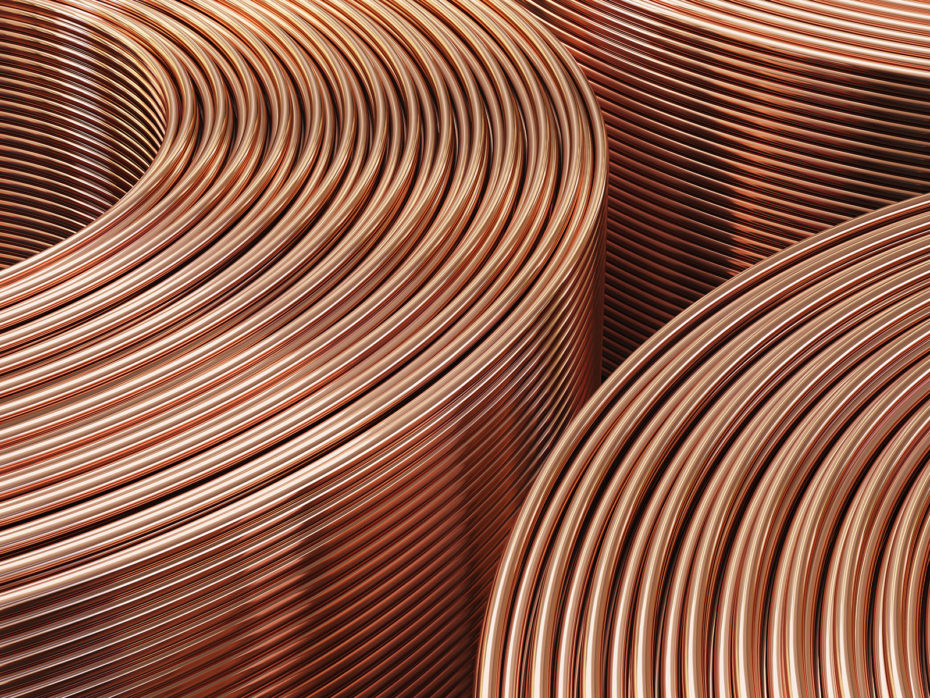 K grade copper is specifically required because it is malleable; it bends. That means when the weather cause ground to shift, the K copper easily adjusts as the ground shifts. That seems to be the primary reason why when extreme weather events occur, Ductile Iron Pipe (rigid pipe) tends to break.
Ductile Iron water lines:
The last approved type of water supply material allowed by code in NYC is Ductile Iron pipe. Ductile Iron pipe is used for service lines 3″ or larger in diameter. This size line is typically only required for larger buildings (such as in Manhattan), or for fire sprinkler protection systems for a building. Ductile Iron pipe is what the city main water lines are made of.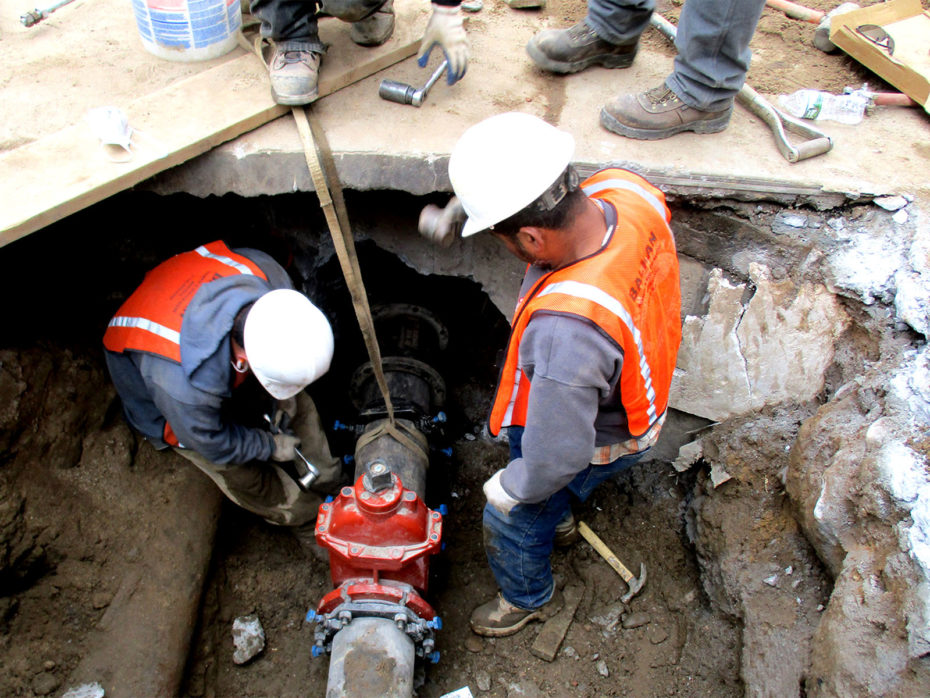 4. How do you determine the proper size of your new line?
There are simple rules of thumb that can be sued as somewhat of a guide for properly sizing your water line. Such as, a single family home with only 1 bathroom can use a 1″ water line. Another rule of thumb is that a 2 family home would require an 1 1/4″ water line. But sizing your water service line is actually more complicated than that, and it has nothing to do with what size line presently exists. As an example, the number of plumbing fixtures in a house built 100 years ago may bear little resemblance to how many plumbing fixtures now exist.
As stated above, Balkan provides a free water service line sizing service for any NYC property owner. The 3 factors that determine the legally required size for your water line are the "fixture count", length of the run, and building type. Correctly sizing a water service is best left to a Licensed professional. A licensed Master Plumber will abide by NYC Plumbing Code. And once again, whatever size line presently exists in your property in no way determines the required size of your new replacement water service line.
5. How much should You pay for a new water service line?
Like a lot of work that you may need on your property in NYC, the price for main water line replacement work can vary quite a bit. It most definitely cannot be broken down to a price per foot of run, or even by an individual Borough. That said, you can rest assured that the NYC water main replacement industry is highly competitive, and the factors that comprise the price are fairly uniform.
While outside factors such as insurance, material, dump site fees, etc. are beyond a contractors control, even labor costs can have dramatic increases. In 2019 the NYC minimum wage increased from $13.00 per hour to $15.00 per hour. While a welcome relief to many in the workforce, the increase does reverberate throughout the spectrum of wage classes in the construction industry.
Prices can vary by Borough and job site conditions
As a very rough price guide, the medium price for a 1″ or 1 1/4" main line water replacement, with a plus/minus of $1,000.00 in each direction should follows below. Bear in mind many, many, factors affect this guide. For instance in the Bronx and Manhattan frequently water line replacements can take more than one work day. All pricing noted below is based upon simple one day jobs, and no flaggers for traffic control being required. In other words, and to reiterate again, these are just rough price guides, which need verification by a site visit. Balkan provides free and no obligation site visits.
Brooklyn and Queens: $5,000.00
The Bronx:$6,500.00
Manhattan: $11,000.00
6. Are there special factors can affect the job or its cost?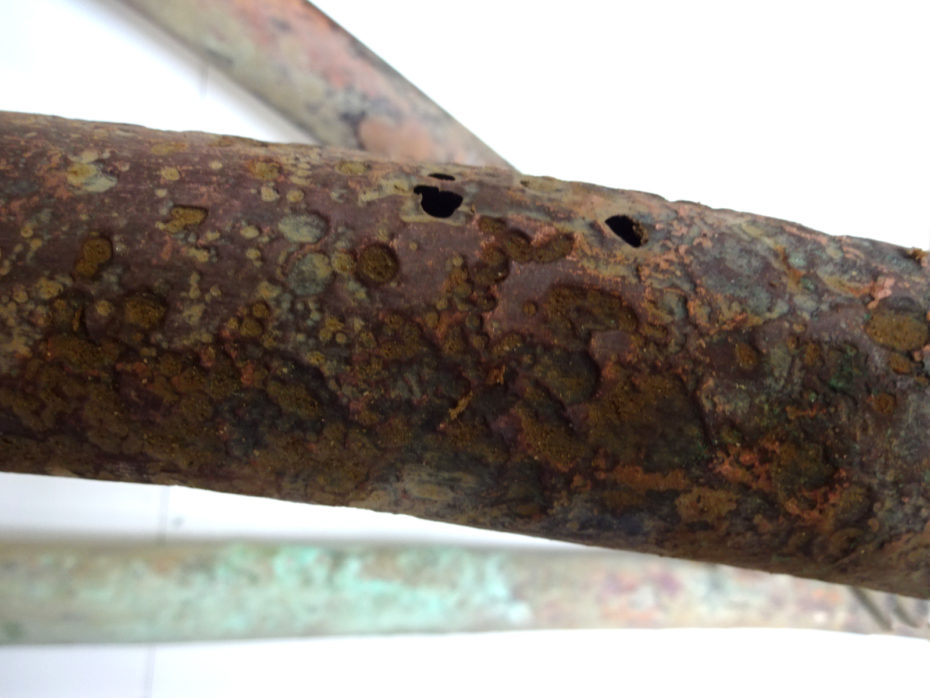 There are many factors that affect the "medium price" of a water service line replacement for your property. Bear in mind, each installation has its own unique features, so there is never a "cookie cutter" price structure. What follows is a listing of some commonly encountered factors that will affect the cost of your job:
The severity of our leak, and if it caused a roadway washout. You may not be aware, or like it much, but in NYC you are responsible to restore any area of the roadway your leak has damaged.
What side of the street is the city water main on. The city water main usually favors one side of the street, falling 8′ out from the curb line.
Has your roadway been paved within the last 5 years. Newly paved roadways require special backfill and restoration protocols.
How much, if any, cement work will have to be restored.
If your job will require flagmen for traffic control.
If you're line is affect by stray electric current, known as pipe electrolysis, it must be encased inside plastic for protection. This can easily add an additional day of labor for a crew, and add to the cost of material.
If the NYC DOT issues a permit with limited work hours, if can easily add to the cost of the job.
If you need a new connection, known as a wet tap, there is a DEP fee for the tap of $700.00. That does not include any additional labor or restoration required to enable the tap to be installed.
Expert Water Main Repair and Water Line Replacement
The Balkan Team provides expert home water main repair and water line replacement. We have expertise in all types of NYC underground plumbing. Balkan Sewer And Water Main Service was founded in 1952. Since its inception, the foundation of the company has been based upon integrity and honesty in all of our dealings. That solid foundation has enabled us to thrive in every economic climate. That is why guiding you through the decision of doing a sewer repair vs sewer replacement exemplifies our company culture of educating consumers. We feel the more you know, the better we'll look. The year 2022 actually marked our 70th consecutive year in business under the same family guidance.

As we have grown, we have become increasingly dependent upon a "Team First" approach. What helps ensure a continuation of our high standards, overall integrity, and high company morale, is that same team approach. Complete client satisfaction has always been the number one goal at Balkan Sewer And Water Main. That is why we are NYC's largest and most trusted sewer and water main service in New York City. Simply put, if it's plumbing, and it's underground, we do it. For over 70 years, and for over 90,000 New Yorkers to date, Balkan is "The Team You Trust".