Do you need a Brooklyn water line replacement? There are many things we love here at Balkan Sewer And Water Main Service. But at the top of the list is when one of our customers takes time out of their day to offer us feedback. Honest feedback on rating our services, or offering a testimonial, is the best of all. We understand how busy life gets, and how hectic someone's schedule can be on a daily basis.
So, when one of our customers takes the time to type a review and post it, we feel wonderful knowing we made a positive impact on a customer. Every comment, review, or testimonial we have received has an effect. Customer input motivates us to continue understanding our customers and improving our services.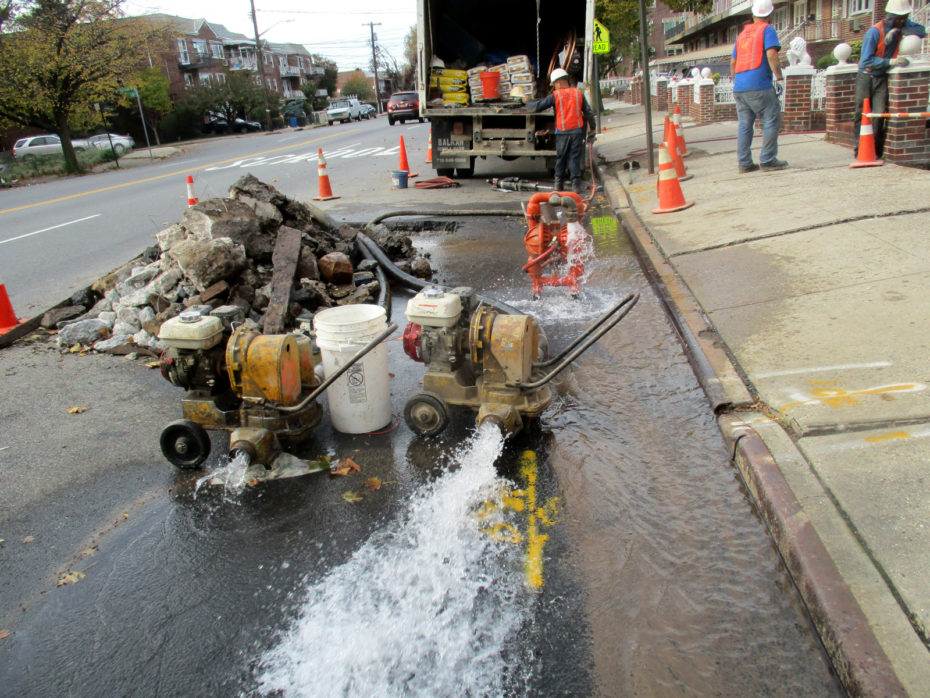 A customer reviews their Brooklyn water line replacement
A review is something more than a customer wanting to help someone else decide on whether or not to use a service. A review is another way for a business to improve the ways we interact with our customers. We recently received a thoughtful testimonial after doing a Brooklyn water line replacement on East 31st Street. The homeowner, Ellen H., had this to say about Balkan:
I am writing to thank Balkan Sewer And Water Main for the excellent job performed on Monday, October 1, 2018, at the above-referenced address. First, I want to thank Deven for his assistance in, among other things, getting the job scheduled so quickly. He is professional, a pleasure to speak with, and promptly and gladly answered any questions I had. Most especially, I want to thank and to commend the hard and long hours of work done by Troy and his entire crew in replacing the water line to my late mother's house.

Not only was Troy and his crew exceedingly prompt, arriving exactly at 9:00 am, but each member of the crew also could not have been more courteous.They were responsible and careful, especially with respect to people's vehicles, other property and the ever-present children. Neighborhood children were watching the whole undertaking with endless curiosity and fascination. It became evident to me that Troy has the respect of his crew. For, even though he is the foreman, he works as hard as any one of them and doesn't pull rank. Troy is not only a talented plumber and very hard worker, but he is also living proof that real respect is earned, and that the best leaders always lead by example.

Sincerely, Ellen H.
Pride in our work emanates throughout the Balkan Team
At Balkan, we take great pride in the work we do. We likewise take pride in everyone who is part of the team. Everyone is held to high standards of performing excellent customer service and promoting teamwork. We believe that customer service and teamwork will continue to be vital to the growth and legacy of Balkan Sewer And Water Main Service. Our team talks to customers in a manner that makes them feel comfortable, and in a way that they can trust our entire team.
We make sure we do things the right way at all times. It does not matter what the situation may be. We want to ensure our customers are happy and that they are always treated fairly. We know how we want to feel when someone comes to our house to repair something, or perform maintenance on something. That is why we treat our customers and their property with the respect they deserve.
When you have a problem that you want to be solved by a team who has true experience, professionalism, and respect, please contact Balkan Sewer and Water Main. We always aim to please, and we are always honored when customers like Ellen take the time to leave a thoughtful testimonial on their experience. Our proven formula has enabled us to be in continuous operation for over 65 years.