If you live in New York City and want to avoid congested traffic due to city repairs, it pays to check out the NYC DOT Weekly Traffic Advisory. Congested traffic is a result of lanes that are closed for a variety of reasons. There is often a NYC water main repair being done on city water mains and sewers. Inclement weather or other emergencies can also necessitate closure or limitation of access to certain streets.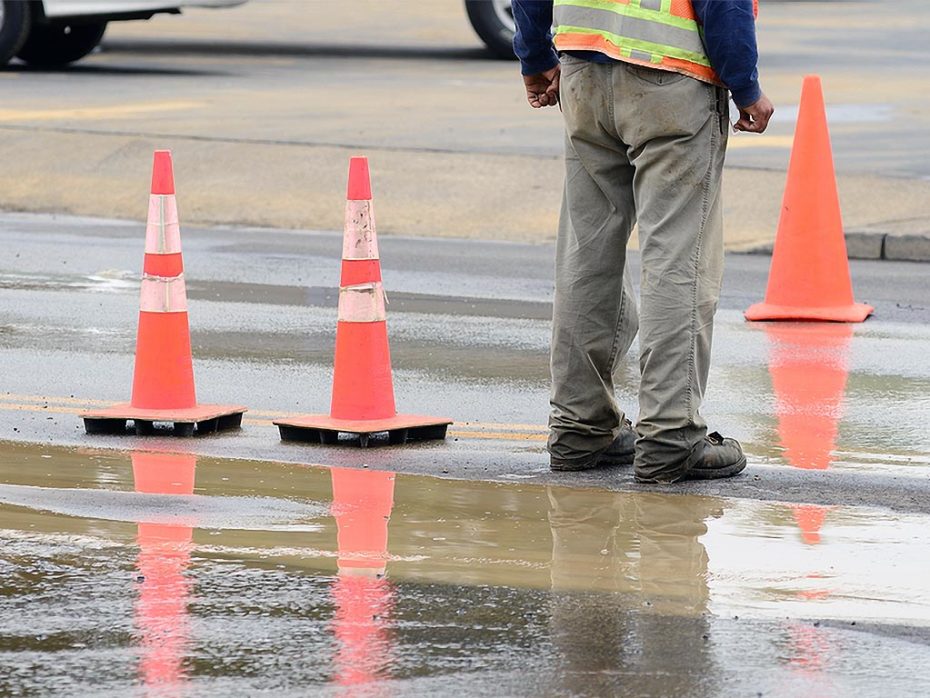 An example of a recent NYC water main repair and sewer advisory
1st Avenue between East 33rd Street and East 34th Street
A minimum of three lanes of traffic will be maintained from 7 am to 3:30 pm daily through October 2016 to facilitate NYCDDC water main and sewer installation.
Of course, this advisory deals solely with installation or repair on city lines. Not all NYC water main repair and sewer installations are taken care of by the city. If you live in any of the five boroughs of New York City, you may require private water main repair or installation. That applies to house sewer installation and repair as well. You may own a private home, an apartment, or business. Regardless, if you need water main or sewer work, call Balkan Sewer And Water Main. We have been servicing New York City for over 60 years and have many satisfied customers.
Recently, Balkan Sewer And Water Main was called on to solve a poor water pressure problem at the Big 6 Towers in Woodside Queens. There had been a water pressure problem which resulted in a loss of all water by late Saturday. Four hundred residents were without water and needed water services restored quickly. Balkan was called on Sunday morning, located the break in the 8″ water main, and had it repaired, replaced, and water restored by Sunday afternoon. It is a testimony to Balkan having both the physical assets of necessary tools as well as the people assets of professionals who can quickly get the job done.
This, as well as other stories of current Balkan Sewer And Water Main news, is available from our jobsite reports along with numerous stories of customers testimonials thanking us for solving their water main, sewer or septic problems. If you live in New York City and need NYC water main repair, contact Balkan Sewer and Water Main. We have over 60 years of successful, responsive and competent sewer and water main experience.