It is one thing for a company to agree to repair a broken main, but that is only the beginning of the water line repair process. What happens if the main is in the middle of a busy city street? Digging down to the broken main means cutting through asphalt or concrete, and avoiding underground utility lines. That requires more than just a shovel it requires expertise. It also means restoring the asphalt or concrete that has been removed. Streets cannot just be left with an unfinished hole where the pavement was, and sidewalks need to have fresh concrete poured.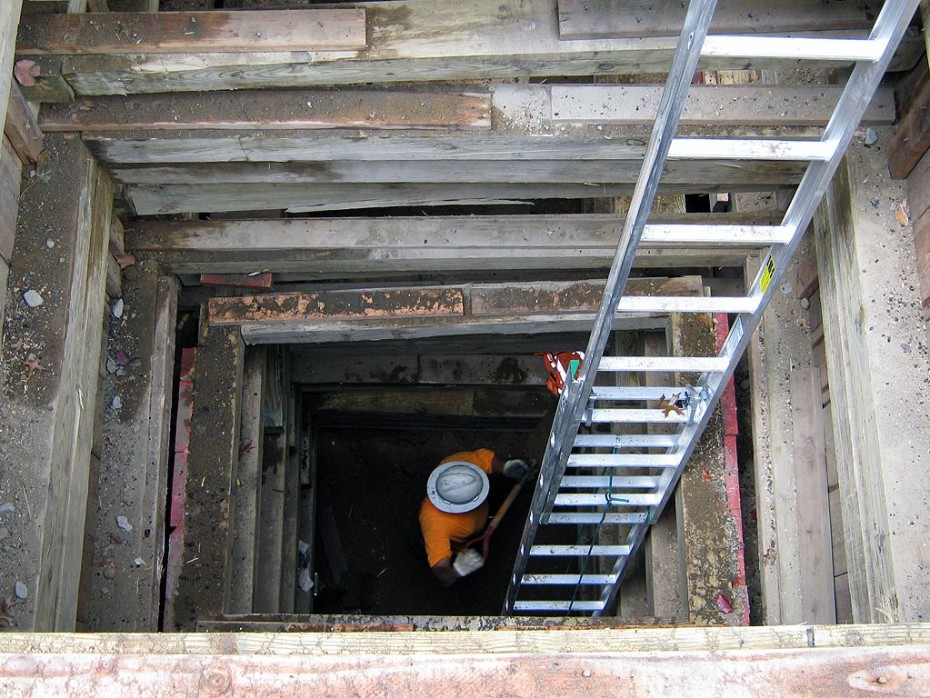 Water line repair is also more involved than just replacing the surface concrete or asphalt. Approved and suitable soil and backfill material need to be properly compacted. Just backfilling with unsuitable material in the excavation means time and weight are going to create a depression, and even give way to a sinkhole.
Being we are in the NYC metro area, there are probably utility lines down there as well. Gas lines, power lines, cable and Internet lines use the same rights-of-way as your water service line and house sewer. Before we dig, we need to find out where other lines are located. Filing permits will provide an approximate location of the buried lines. However experience is necessary, it is easy to be off an inch or two and cut a buried cable. When that collateral damage occurs, that is yet another repair job, more expense, and inconvenience to those affected by the damaged utility. Collateral damage means more downtime for the original water line repair as well.
If the water line repair is in a place that sees heavy auto traffic, traffic control measures must be employed to keep crew and the repair process safe. Repair work on busy streets can be a challenge for less experienced crews. Flagmen and proper OSHA compliant barriers guide traffic around the repair.
Broken water line repair can carry plenty of hidden challenges. Choose the right contractor with the experience to get the job done right the first time. Contact Balkan Sewer And Water Main for your next water line repair and to learn more about the challenges involved. We are licensed, insured and ready to make your next water line repair is a successful one.