Sewer line repairs and sewer restoration services require a significant number of specialized skills. Besides the skill-set, work must be performed with precision, experience, and modern equipment. Sewer restoration in New York City is in a different realm for sure. Even when compared to the regular range of work that another NYC plumber may do. To perform the work that is required for a subsurface sewer restoration there are additional requirement as well. A NYC sewer contractor will also need to have proper insurance coverage for excavation work, a valid NYC plumbers license, and a NYC DOT bond. Job Site Safety Is Of Vital Importance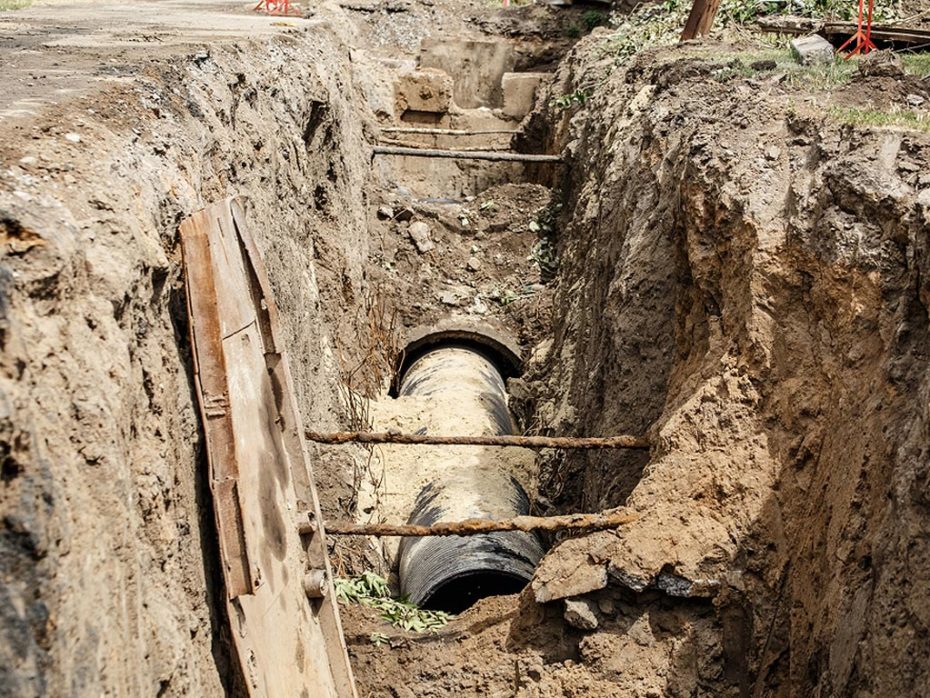 Among the vital skill sets for performing sewer restoration in NYC is working safely. Besides proper trench safety, there are many other safe measures that should be taken. Among them is ensuring each worker is provided with Personal Protection Equipment (PPE), and training. Modern equipment, tools, and close supervision all also part of a safe job site.
A trusted name for a challenging plumbing job
We all know how challenging a broken sewer line can be for homes and businesses alike. Broken sewer lines can disrupt family life and work life. In addition a lack of sewer service can create a variety of health hazards. The best way to protect your home or your business is to use the services of a trusted NYC sewer restoration service. For over 65 years, Balkan Sewer and Water Main Service have been operating 24/7/365 throughout Brooklyn, Queens, Manhattan, and the Bronx. You will be able to depend on the specialists at Balkan to restore or replace your sewer line efficiently and affordably.
What Should You Know?
There are several reasons why you may notice one or multiple problems with your sewer line. It is essential that you have a full understanding of why you are having issues. It is vital that you gain an understanding of the exact cause of your problem. There are various reasons why a pipe can malfunction, including the following:
The pipe is cracked
The pipe has become separated
Tree roots are in your sewer line
The pipe lacks proper pitch
Fat, oil, or grease has clogged your drain line
An excellent way to pinpoint what the issue is, and where the issue is, is by having a HD sewer video done. HD videos give an exact location of the defect, and in most cases the actual defect itself. Once you have an idea of what may be wrong with your pipe, it is crucial that you can identify from where the issue originates. In many cases, a successful restoration or spot repair can be executed on your home or business's sewer line.
When you need a full replacement, you are going to need to know the exact location of your sewer line's problem, and the line itself. You may assume your sewer line runs in a straight line to the public sewer, but that is frequently not so. An experienced NYC sewer restoration company will secure DEP sewer records, and also locate your sewer electronically. Once your issue is determined and located, Balkan will give you a FREE on-site visit, coupled with a no-obligation written estimate.
Cost of Sewer Restoration
Many factors will contribute to the cost of a sewer restoration in New York City, such as the following:
The length of the run of pipe
The location of the sewer problem
The depth of the city sewer
The physical location of your property
The amount of finished surfaces that must be restored
Will Sewer Restoration Be Right For Me?
Trying to decide between restoration and repair is not an uncommon problem for business owners or homeowners alike. There will be several factors that you will need to think about. We also want you to know that sewer repair projects do not always require replacing and installing new pipes or sewer traps. Some sewer problems will not be as daunting as they appear. Only trained and experienced sewer restoration services will know how to best guide you.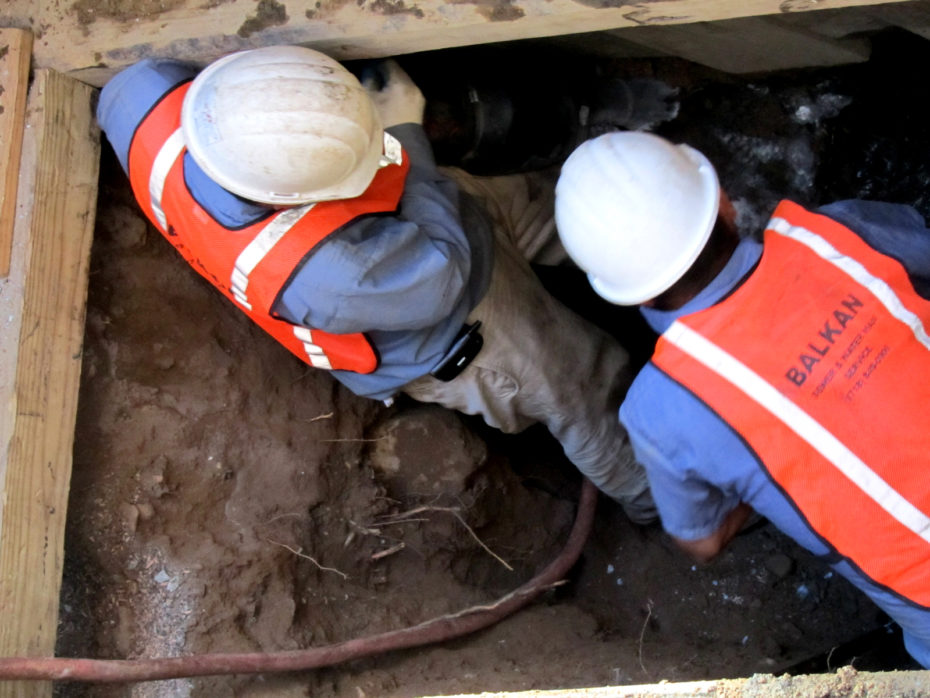 However, even the simple tasks are best handled by a team of professionals. That is especially true if you want the restoration or repair to last for many years. We know you probably have a million thoughts running through your head as you try to deal with your sewer problem. Of course you have to consider what the problem is. But you also have to consider the scope of the work that will be needed, and who you will hire to complete the task. Regardless of what the issue you may have, you should always make sure your sewer line is correctly inspected so you can have the correct assessment of the problem. The inspection and evaluation of your sewer line will need an efficient and cost-effective resolution. That is true before the work is done and frequently afterwards as well. A NYC DEP sewer inspection is required in almost all cases.
If you are looking for an experienced sewer restoration service to inspect your New York City sewer service, please do not hesitate to contact Balkan Sewer And Water Main Service today. We will be ready 24/7/365 to answer your questions and discuss any issues and concerns you may be having. Balkan is proud to have over 65 years of continuous service under our belts. We urge you to use our experience to best serve you today.