Having a sewer issue is a messy, unpleasant problem. Many homeowners and businesses must deal with a sewer problem at one time or another. Being confronted with a sewer problem is, unfortunately, only the first of many issues that will follow. Once you suspect a sewer problem, you will need to find a dependable sewer company.
This will undoubtedly involve a site visit to come out and identify the exact problem. You should note that most dependable sewer companies offer free on site visits when excavation work is required. Needless to say, choosing the right company to do the sewer repair work is vital. The company has to have the license, insurance, resources and experience to deal with your sewer problem. They also need the expertise to deal with it quickly, efficiently, and adequately. The following are some things to bear in mind when choosing a sewer repair company.
What makes for a reliable and dependable sewer company?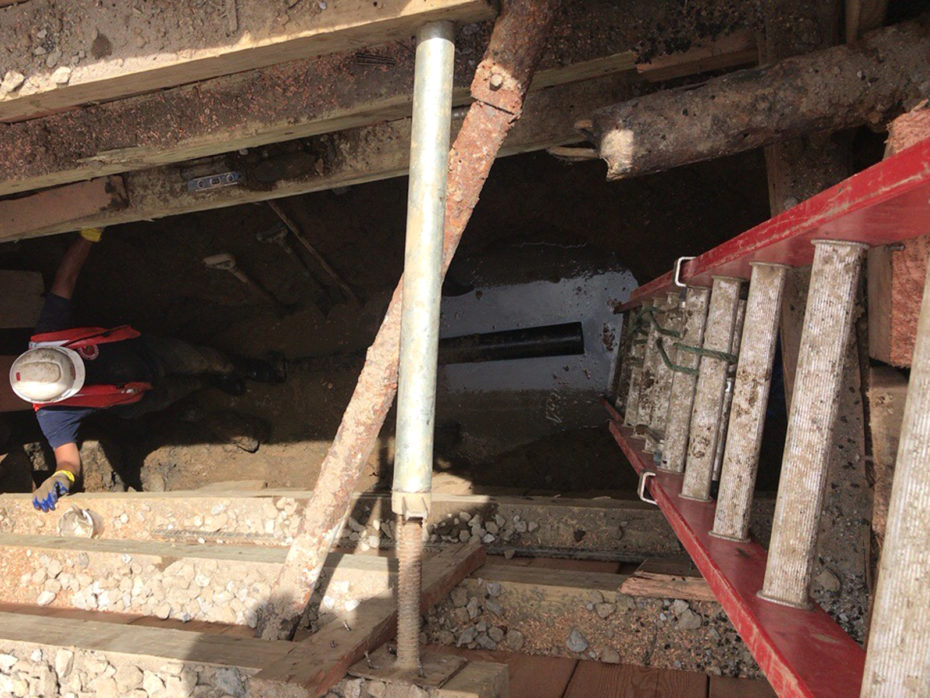 A quick response is vital when you have raw sewage in your home's basement, or your business is permeated with sewer gas. Is the company easy to contact, even after regular business hours?
Do they give prompt, free estimates? Some sewer companies charge for estimates, and others offer them for free, but make them a low priority. The last thing you need in a sewer emergency is an extra cost or delay.
Do they offer 24/7 service? You do not want to wait through the night, let alone a weekend while dealing with sewer problems.
Do they want you to shut down your business while they make repairs? In many cases, doing so is unnecessary. Closing down your business can be more costly than the sewer repair itself.
Are they licensed and bonded? New York City codes require that a Licensed Master Plumbing Firm do any plumbing work that involves sewer or water mains. That firm is also expected to post a bond with the NYC DOT to guarantee that streets and sidewalks are restored to code compliance.
Do they have worker's compensation insurance and general liability insurance? An uninsured company leaves you exposed to possible claims from an injured worker or passerby.
Are the proper tools and equipment to handle your specific type of repair on hand and immediately available?
How much experience do they have with sewer repairs in NYC? Experience is a good indicator of a company's ability to finish your job in a timely, professional manner.
Do they maintain a safe worksite for their workers, pedestrians, and vehicles?
Is the work site left in 'broom clean' condition when they go? This includes removing and properly disposing of all debris per DOT requirements. It also means carefully restoring the site to its pre-work condition.
Do they guarantee their work?
Recommendations and reviews are some of your best tools for choosing the right company to do your repairs. At Balkan, we are very proud to have received the Angie's List Super Service Award for the last four consecutive years. As a reliable sewer company, we also offer an unconditional 10-year guarantee on our replacement work.
Unfortunately, there are many unscrupulous scammers just lying in wait for someone in desperate need of sewer repairs. Before you allow anyone into your house, read this article on how to avoid sewer repair scammers, and do your "do diligence". There are also many unlicensed, uninsured plumbing companies who, even without malicious intent, can still leave you vulnerable to fines, lawsuits, and an expensive botched repair. In the case of DEP notices, they will also leave with open notices of violation.
When you hire an honest, reputable, and dependable sewer company to handle your repairs it has many benefits. Among them are the peace of mind of knowing your repairs will be done by a company that cares about customer satisfaction, and takes pride in a job done the right way. Balkan has the crews, the equipment, and the decades of experience to ensure that you will join our long list of satisfied customers. These satisfied customers include homeowners and business owners.
We have a proven track record of successfully completed jobs, properly done restorations, and satisfied customers throughout New York City. Our 24/7 commitment to helping our customers with their plumbing needs ensures that your sewer issues will be resolved to your complete satisfaction and on time. Contact Balkan Sewer and Water Main Service the next time you need a reliable sewer company.