Materials for sewer and water work matter. Balkan Sewer And Water Main Service is well aware of this fact. That is why our quality plumbing material for sewer and water work meets or exceeds code. Long-lasting, extra heavy cast iron pipe is the way to go. Because of that fact, Balkan uses domestic extra heavy cast iron from the Charlotte Pipe Factory exclusively.
On another note, Balkan uses full port opening valves for every water line installation. You should always make sure your water service line work utilizes full port valves. This type of valve achieves maximum water volume and pressure. Yet another example of Balkan quality is the use of heavy duty ductile iron fittings. The quality plumbing materials we use are frequently twice as heavy as the typical fittings our competitors use. Balkan materials have an inherent longer lifespan, hence our unconditional 10 year guarantee on all replacement work.
Quality Plumbing Materials Matched With Skilled Technicians
Every company in the sewer and water main industry will tell you that they have professional and experienced technicians. However, there is a shortage of experienced and highly-qualified technicians in the sewer and water work industry. There is plenty of turnover. Unfortunately, this can make for a great amount of inconsistency. Sometimes inconsistency can lead to neglect when it comes to training.
Balkan Sewer and Water Main Service has always been determined to go above and beyond to put together a team you can trust and rely on. It does not matter how big or small your problem is, the professional team at Balkan Sewer and Water Main Service can and will handle it. As a first-rate company in New York that delivers high-quality service, you can trust us to get the job right the first time. Balkan truly is "The Team You Can Trust".
Quality Plumbing Materials For Sewer And Water Work
Tackling any type of sewer and water work project can be overwhelming. That is why we focus on a high quality of workmanship, starting with superior training and superior parts for each installation or repair job. We source our high-quality materials from industry-leading experts, who are unparalleled when it comes to quality.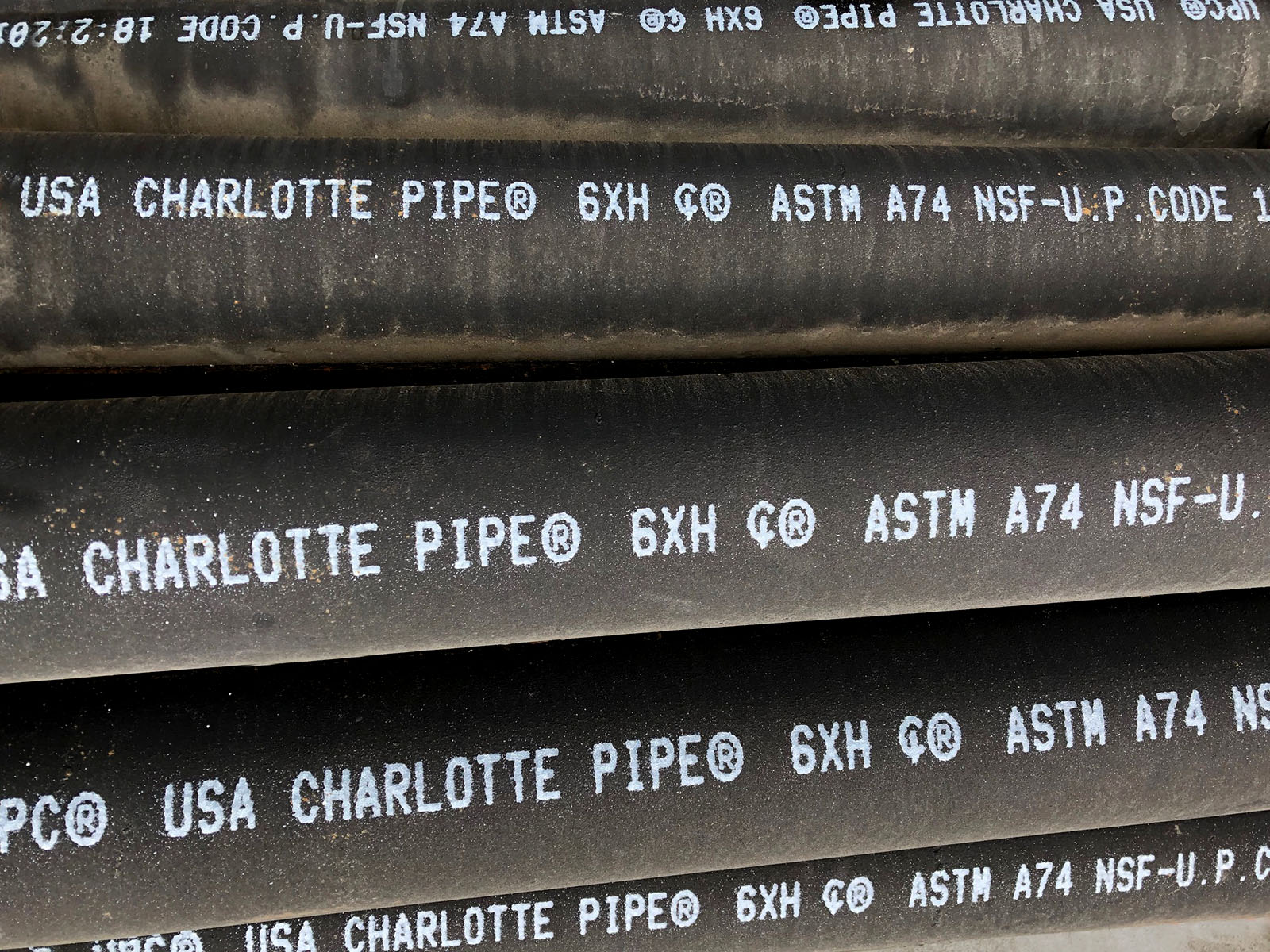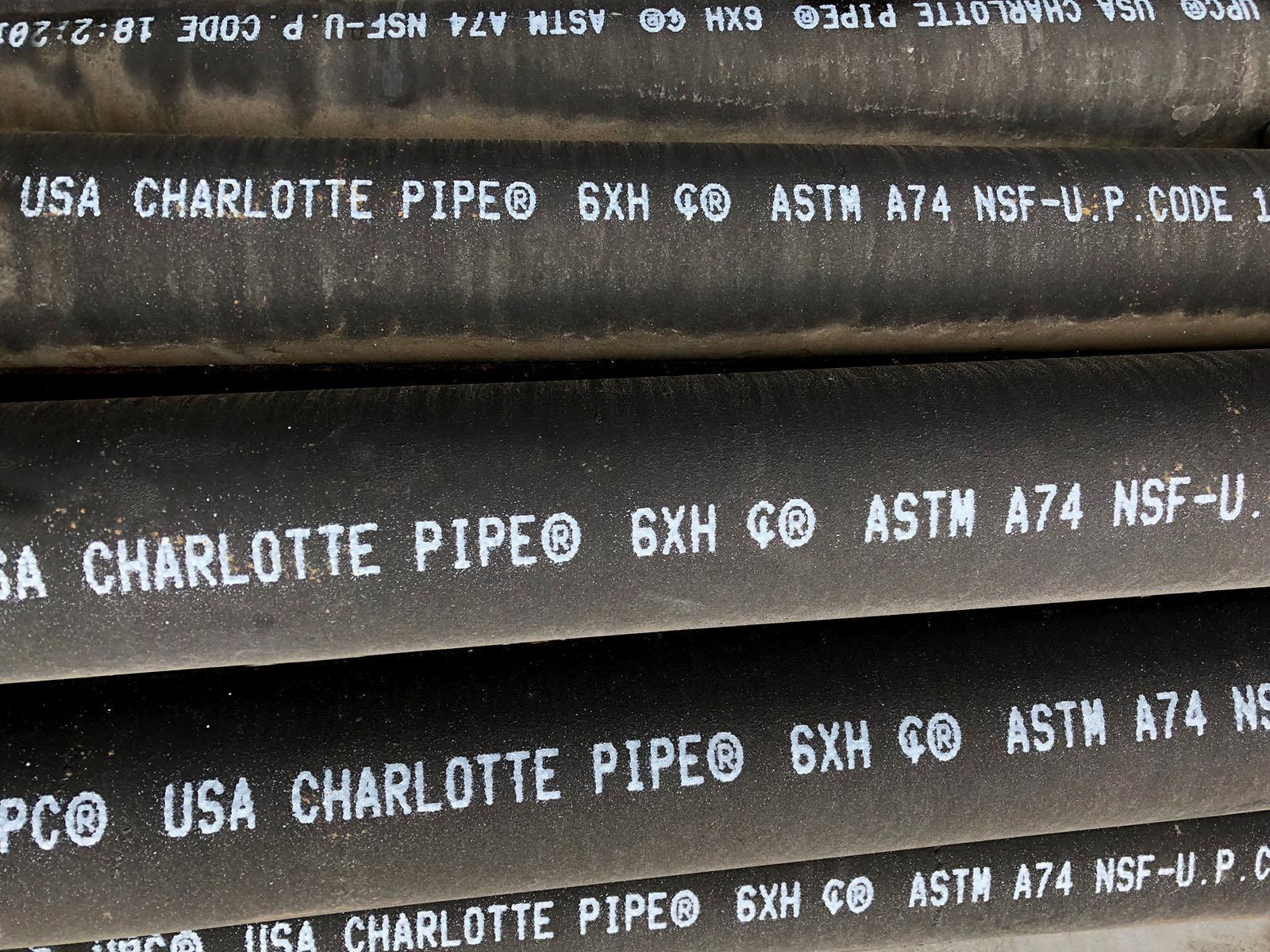 The Charlotte Pipe Factory has been a trusted manufacturer of plumbing systems since the beginning of the 1900s. Charlotte Pipe is the nation's leader in cast iron and plastic pipe and fittings. We use Charlotte products exclusively for our heavy cast iron materials. You do not have to worry about the quality of service you will be getting or how long the repair or installation is going to hold. It does not matter how old or new your home is, you will not be able to avoid a plumbing problem. Plumbing parts will come with the life cycle of owning a home. It does not matter if it is a leaky pipe, broken water heater, sewer or water work problem, you will need a team you can trust to get your home in order as quickly as possible.
Trust Earned Through Integrity
At Balkan Sewer and Water Main Service, our certified, professional, and friendly technicians strive to make each experience the best experience. Your home will be treated in the same manner as we would want a technician to treat our homes. All of our work is guaranteed. Do not let your minor problems grow into nightmares.
Why Quality Sewer and Water Pipe material matters
The cast iron pipe industry has existed in America since the 1890s, but not all pipe is made the same. Cast iron has been the choice material for pipes throughout the decades. It simply outlasts and outperforms other materials. The dependability and reliability of cast iron piping is unrivaled. The outstanding performance of extra heavy cast iron piping is why it is still used today for tough commercial applications. In situations where piping will be subject to constant use, the tried and true record of cast iron piping can't be beat.
During the 1960s with the advent of plastic many contractors resorted to using pvc piping. It was lighter, easily manufactured, and cheaper than cast iron. What these builders failed to consider was how plastic would perform. When subject to tough conditions plastic can become brittle and fracture.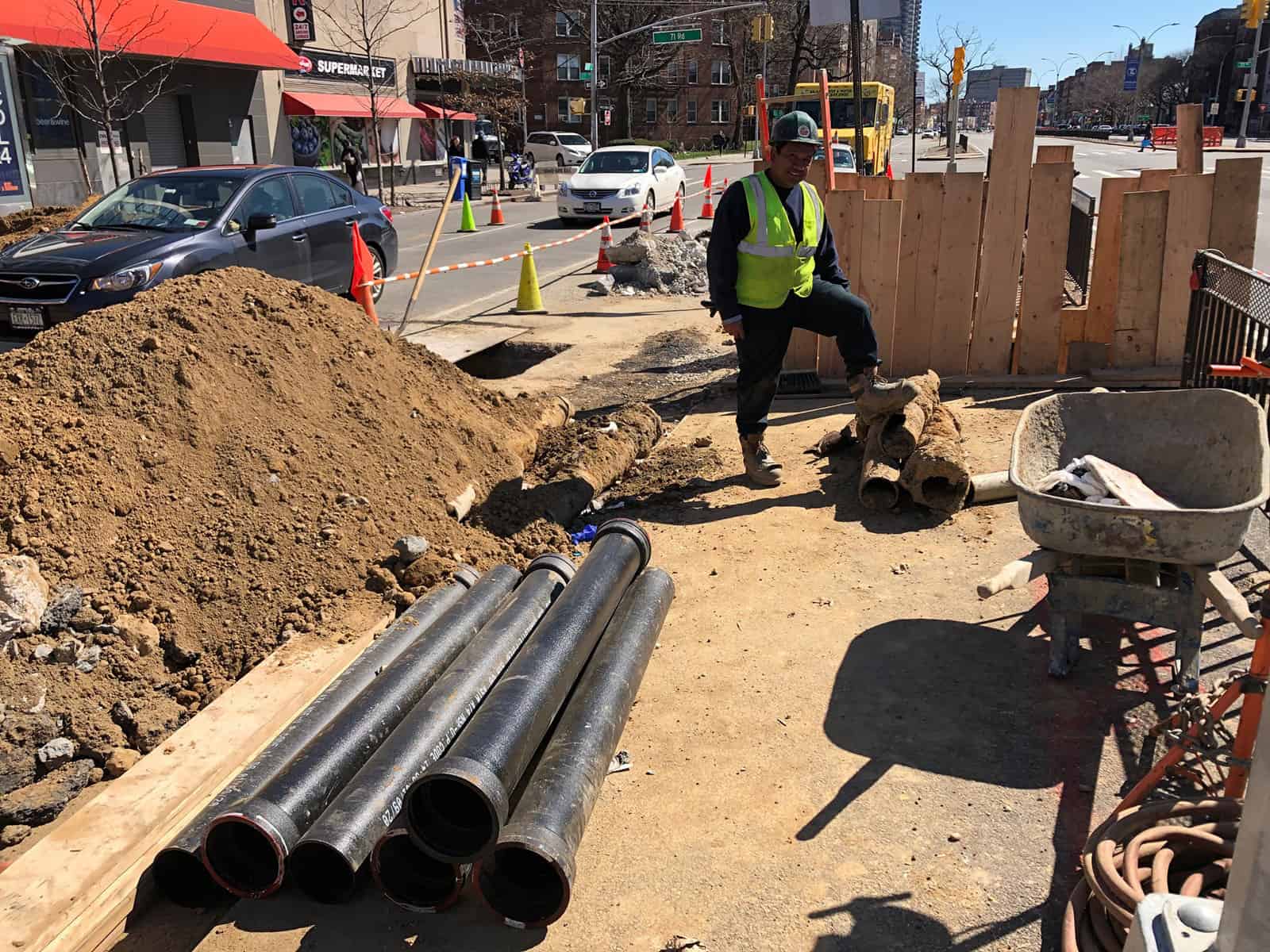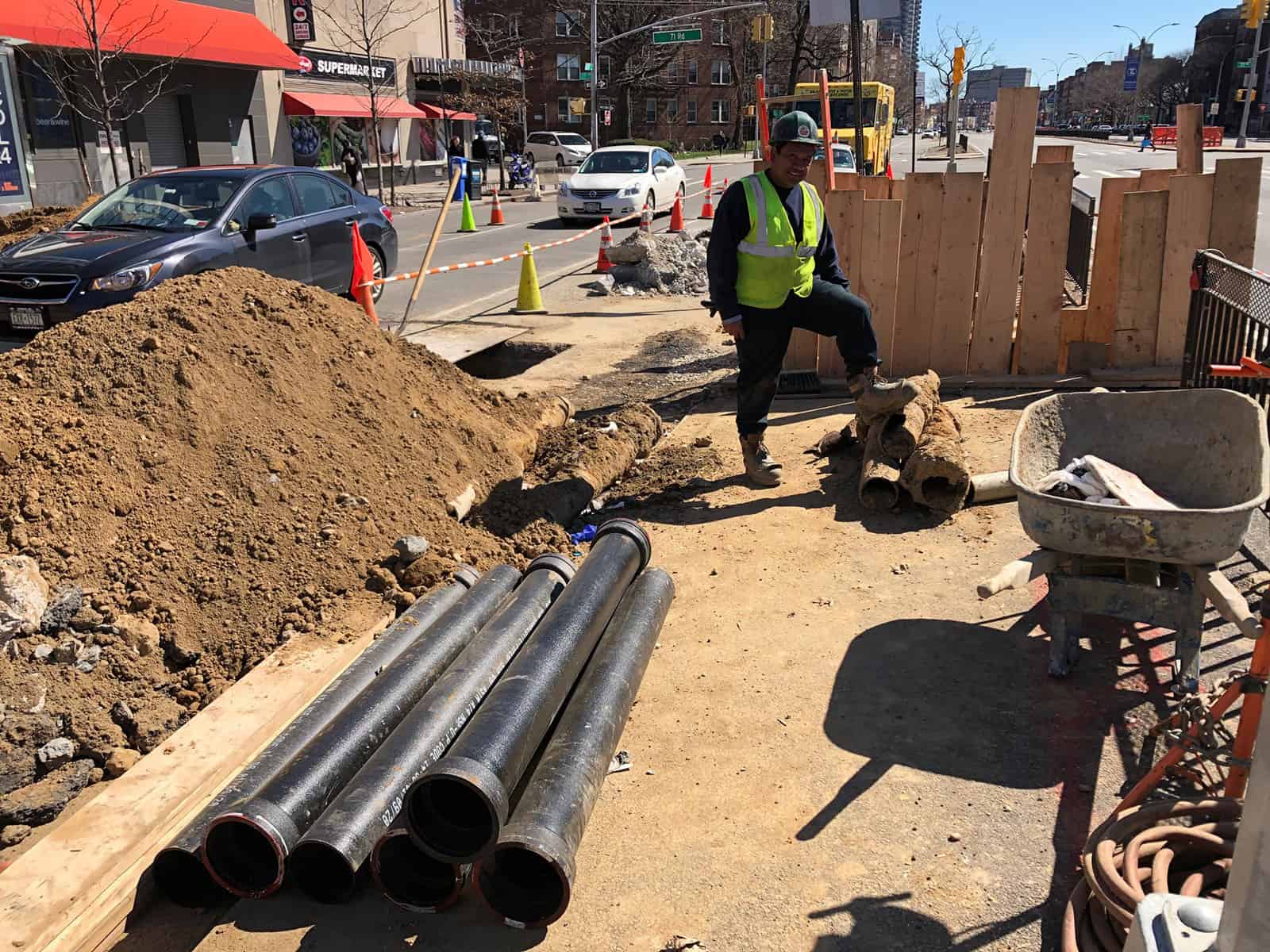 Builders soon realized that earthquake worthiness, pressure limitations, and low temperature tolerance were drawbacks to working with pvc. Cast iron pipe has the ability to withstand almost any condition thrown at it. Iron is the piping of choice in earthquake prone areas. It is solid and heavy. Extremely durable. Cast iron is impervious to UV rays and absorbs temperature and pressure fluctuations well. It has the integrity to withstand temperatures that would reduce pvc pipe to a puddle. Obviously, when it comes to sewer and water work, solves your quality issues for your sewer line.
Domestic Extra Heavy Cast Iron Pipe Excels
Projects that require high water pressures are not suited to pvc pipe. High rise buildings over 75 ft in height create unique challenges for engineers. According to the principles of engineering, a pound of water is lost for roughly every two and one half feet that it is raised in height. This loss is magnified in high rise construction models. High pressure is needed to ensure the top floors of the building have adequate plumbing.
Cast iron piping is still the material of choice for high rises. It can withstand very high pressure that would compromise the structural integrity of other materials. Cast iron piping used in combination with pressure regulating valves effectively addresses the problem of getting adequate water pressure to high places.
As water and sewage is carried daily from residences and office buildings, piping wear and tear results. Certain gases such as hydrogen sulfide can oxide and cause pipes to rust from the inside out. After 25 to 30 years pipes can become corroded and clogged reducing the original inner circumference of the pipe by 25%.
Why Cast Iron Pipe is Superior
There's a reason why cast iron is still popular. With a background of over two centuries of tried and true use, it has proven its worth. This quality material is the best choice for assuring a plumbing system that will be going strong for the life of your home and longer. Whenever sewer and water work is needed, using quality plumbing materials is a vital step to a long lasting installation. Extra heavy cast iron domestic soil pipe is a part of that equation.
It is important to have your cast iron pipes checked for corrosion every 5 years. If you are experiencing inconsistent water pressure or have intermittent flooding contact Balkan Sewer And Water Main for an inspection. Balkan Sewer And Water Main Service has a fleet equipped with HD sewer cameras. Our cameras can take a video of your sewer line, and pinpoint the cause of the problem.