Water mains in New York break for a variety of reasons, but the main causes are age, freezing and severe winter weather. Other causes include pipe corrosion caused from aging, soil conditions, ground movement/shifting, being struck by heavy equipment. Even tree root issues can, on occasion, break a water main. When a water main break occurs, you will want to seek out a reputable plumbing company to immediately do a professional water main replacement. If you would 1st like to get some pointers, read this post about water line replacement work.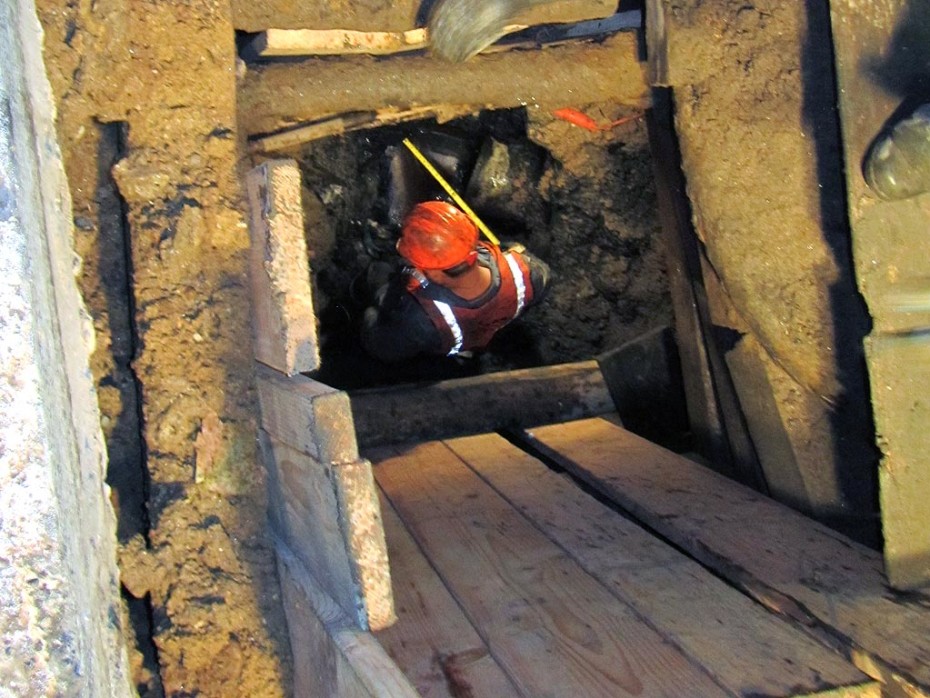 Some Basic Information About Your Main Water Line
Water mains are commonly buried four to five feet below the soil's surface. But in certain areas a water main can exceed ten feet in depth. Utility obstructions, or a roadway being raised are two conditions that can make the depth of a water main unpredictable. An experienced water main replacement company can determine the depth of a water main before work even commences. Specialty water main tools can actually pinpoint both your lines location, and the depth as well.
The first step one of our plumbers will take if a water main break is suspected is to locate the water main's main valves. These valves must be turned off to shut off the water's flow. Only then can a leak test be done by sounding your line, and make sure no impurities enter into your drinking supply. Once verified, and work begins, our crews will make sure all underground utilities are clearly marked out, and located before excavation begins. Construction equipment removes soil and forms a trench to expose the water main. That trench must be safe, and properly reinforced to prevent collapse when soil conditions are unstable. Usually, a pump is used to remove the pooling water from the trench so workers can clearly see the issue and perform the needed repairs or water main replacement.
Once your water main is replacement is complete, the line must be flushed out
Once the water main has been replaced, you will want to run the water in your home for several minutes. Doing this will flush out any sediment that has collected in the pipes. Fill a clear glass of water and hold it up to a bright light to ensure all impurities have been run through the system. You might also want to run your washing machine through one cycle. This will also make sure that all debris is cleared out of the pipes. Better to know this before you wash your clothing in the machine. In many cases you will want to clean out the strainers (aerators) on the end of each sink outlet.
Please contact Balkan Sewer And Water Main Service if you need water main repair or water main replacement. The plumbers at Team Balkan have the experience to successfully complete your job quickly and efficiently. We actively repair and maintain the subsurface water and sewer utilities for Manhattan, Brooklyn, Queens and Bronx property owners.