Hurricane Sandy caused severe water damage from tidal waters, which in many NYC areas also caused the public sewers to backup into homes. A loss of electricity also caused many existing pumps and de-watering systems to also fail allowing groundwater to fill basements. Windows and doors alike either allowed water penetration or blew out completely, plumbing worked in reverse allowing raw sewage to enter homes. A lack of gasoline prevented many homes from pumping out in a timely manner, or restoring the power to existing pump systems. Many thousands of dollars in damage, sometimes in the six figure range, was incurred by individual homeowners. There are inexpensive and cost effective ways to greatly reduce or totally eliminate water damage from any  source or circumstance. *****

Natural Gas Generators
Gas generators have to be constantly filled, or or no use when fuel is unavailable. In addition when left unused for periods of time they may not function properly and the gas can become fouled – the same issues apply to diesel generators. If laid on the ground they can themselves be flooded and ruined by water. A generator can never be placed or installed indoors.
A natural gas generator can be piped directly into the gas supply for a home – much the same as an outside gas barbeque. Natural gas supply typically does not get interrupted during a storm, high tides, or other severe weather conditions. If permanently installed in a covered and raised area it would be protected from the elements and high water to ensure electricity during an emergency. A natural gas generator may also be able to be wired into the house electrical system. A licensed electrician should be hired whenever work on an electrical system is required to ensure a safe and code compliant installation.
Having a dependable source of electric from a natural gas generator can keep pumps and other equipment going to prevent water damage during an emergency.
Sewer Gate Valve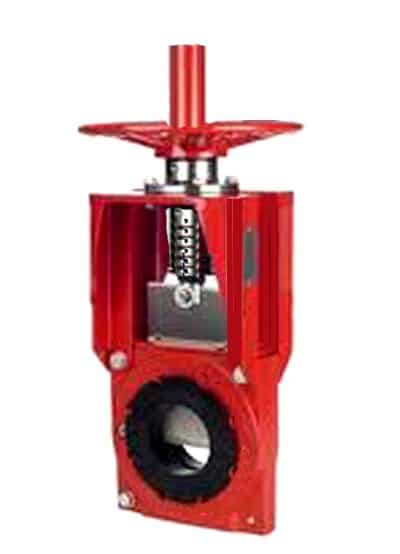 Many homes suffer through damage and health concerns when a city sewer back up into their home. The water damages property, but e coli concerns means costly disinfecting and the loss of personal property. A sewer gate valve is typically a valve that can be easily closed manually and 100% stop back flow of sewer water.
A sewer gate valve is ideal on a one or two family house where use of water can be limited – when closed a valve will not allow for waste water to run out. It is also ideal when the occupants can predict when a city sewer may back up.
Sewer Check Valve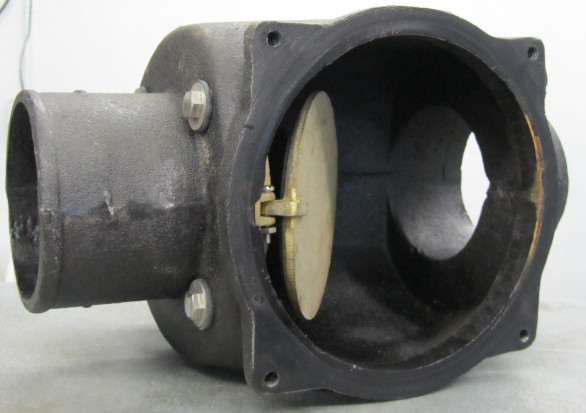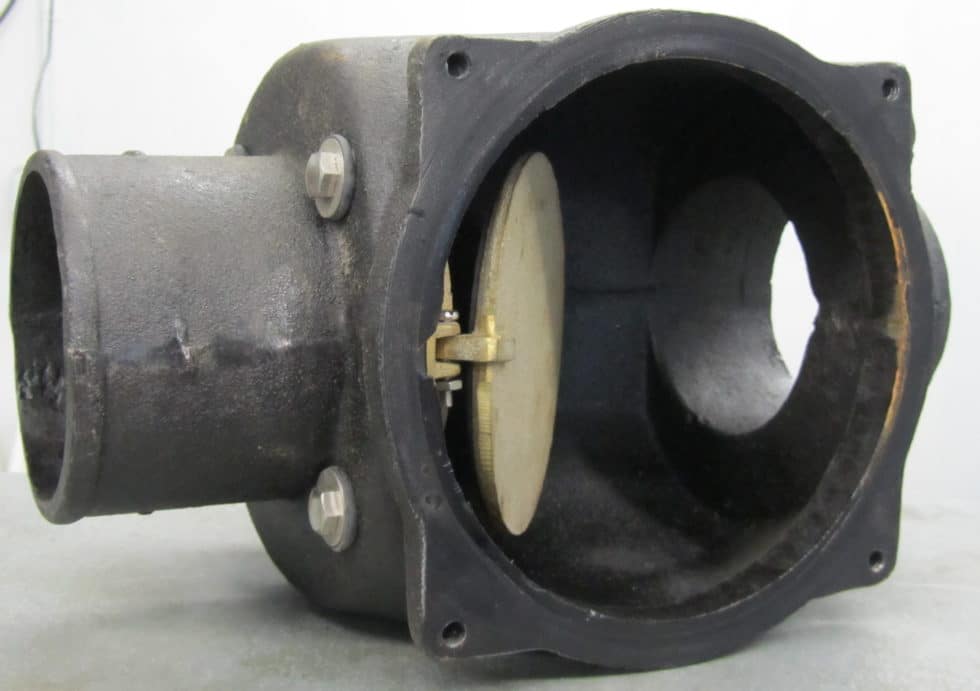 A typical sewer check valve greatly reduces backflow of sewer water, but does not completely eliminate it. A backwater valve on a house sewer is meant for cases where the public or city sewer backs up for a period of hours, not days on end. They are particularly helpful after a heavy downpour when flash flooding occurs. Unlike a gate valve a check valve work automatically by closing when back flow occurs from the sewer line outside the house.
Flood Barriers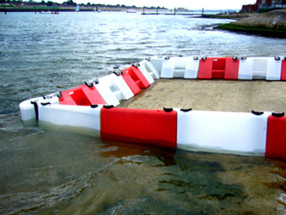 A flood barrier acts as a dam to completely prevent water penetration. There are various manufacturers and all sorts of types of flood barriers. The most intriguing and unique type of barrier is made form lightweight plastic forms that are easily joined together to make a water-tight seal. They come in 1 1/2′ high and 3′ models.  To learn more about this most interesting product visit  Flood Barrier. In theory they could completely encircle a property to protect it against water up to 3′ high.
There other products made to span a specific area of concern such as a doorway or window that typically slide into place via channel and also claim to completely stop water from passing through.
Flood Doors or Door Dams
Flood doors or door dams are made to completely withstand the weight and penetration from high water. While a typical entry door will allow water to penetrate or may even blow out of the door frame, flood doors claim to prevent this sort of damage. These products are made by various manufacturers with different designs. They are typically easy to install, lightweight, cost effective, and long-lasting. Each homeowner is advised to carefully choose a product that most closely fits their needs and meets their budget.
 Pumps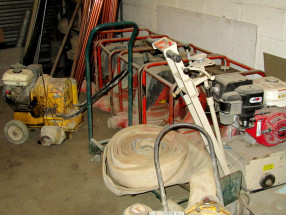 Pumps come in all sizes, capacities, fuel sources, and for various purposes. While a pump is a vital component in preventing water damage, it is imperative that a professional is consulted before making a decision of installing a pump. Installing a pump that is too small, with the wrong source of fuel, or incorrect purpose will be of no help in an emergency. As examples some pumps are self-priming while others are not, and most pumps are not capable of pumping sewage or solid waste. 
Prepare for 'the next time'
You may believe that 'one in a hundred year' storms only come every hundred years, or that hurricanes are 'once in a lifetime' –  I do not share that belief. There are many varied products and pieces of equipment available that can unequivocally prevent or greatly reduce damage from water. It seems that in most cases the cost of purchasing and installing such devices is less than the damage suffered during one typical surge of water –  be it flood, tidal, rain, or sewer water.
*Please note that all readers should do their own due diligence, this article is simply a helpful guide designed to generate ideas to help homeowners prevent future water damage. Many of the products and services listed above are not offered by Balkan.