House sewer line pipe can be made from many different types of material. A typical house sewer does not break too frequently. House sewer lines typically lasts for many decades. However, sewer line repair work is required across New York City on a daily basis. Therefore when a homeowner needed a sewer replacement from their house trap to the City sewer, it just seemed like an ordinary sewer replacement job. That feeling of being routine ended when the material previously used was uncovered.  This particular sewer line job turned into a real eye-opener when Orangeburg sewer pipe was discovered.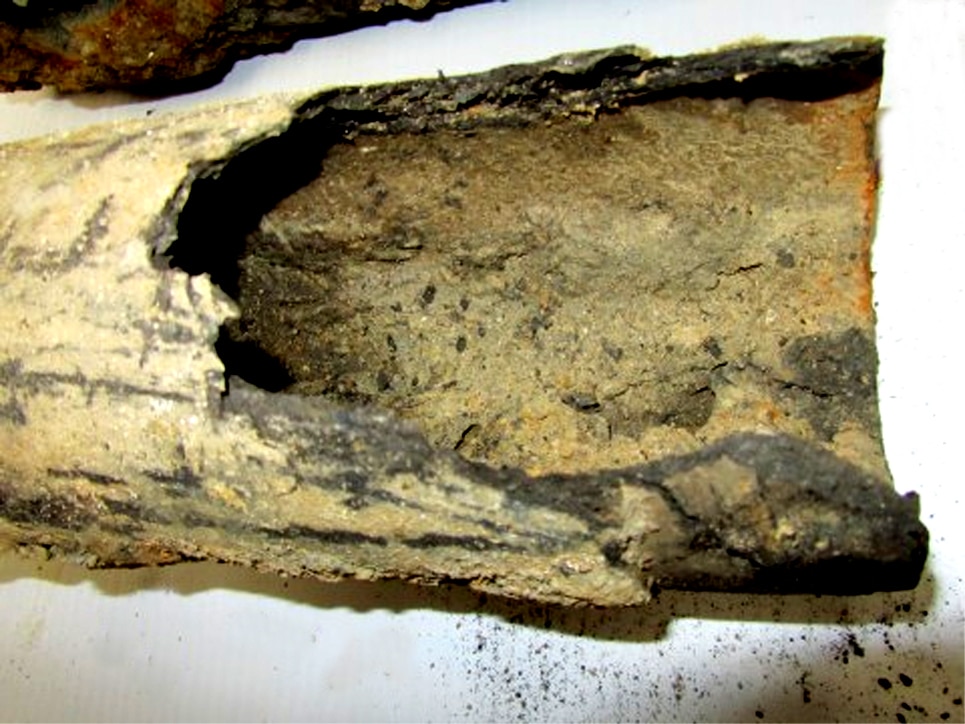 Like many of his neighbors this homeowner had a sewer line problem. He was among the first to address the problem by actually replacing the drain line after choosing a reputable sewer contractor. As extra heavy cast iron is the only legal material for a house sewer in NYC, what Joseph L. Balkan Inc. found at the site was quite surprising. The material used for the existing house sewer was Orangeburg Pipe. Unfortunately, it was used for many other drain lines in the neighborhood.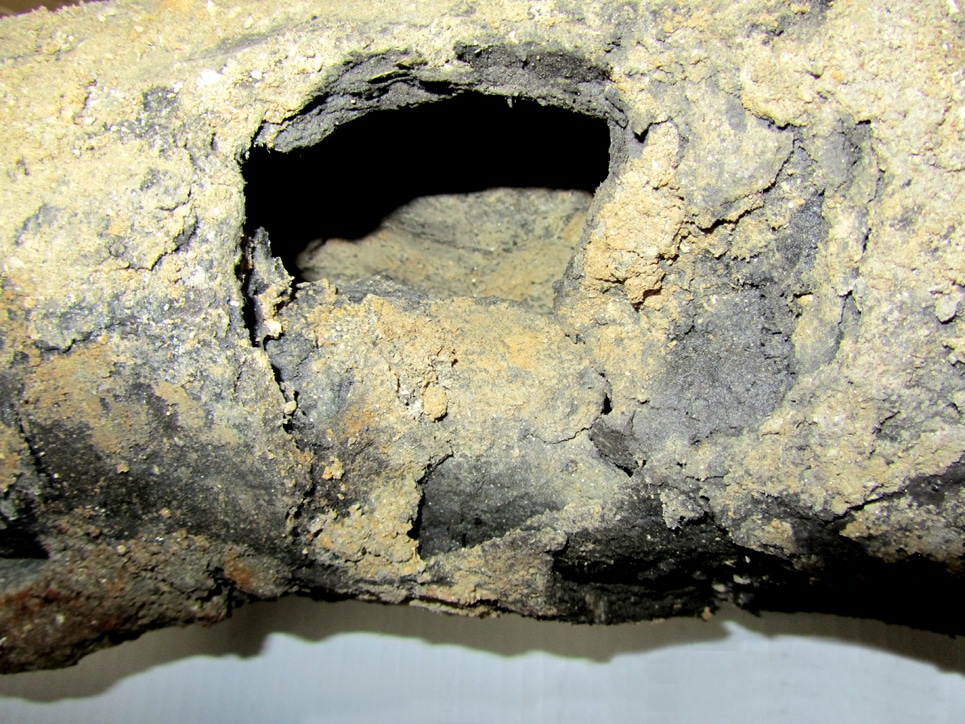 Orangeburg pipe was originally manufactured for use as underground electrical conduit, and some other specialty uses. It was not originally intended to be used for sewer work. Orangeburg was never legal in NYC as sewer pipe for a house sewer. This pipe was manufactured from wood pulp which is basically bonded together with hot tar. Orangeburg pipe was very inexpensive, prompting many to tout is "a superior material" for sewer line replacement, or drain line repair work.
There are always those that will trade their integrity and reputation for a buck. Nowadays putting liners inside a house sewer is the "new" version of Orangeburg pipe. Neither is legal but both are very profitable for those willing to perform illegal sewer work. The fact is, what we refer to as "Orangeburg sewer pipe", should never have been used as sewer pipe at all.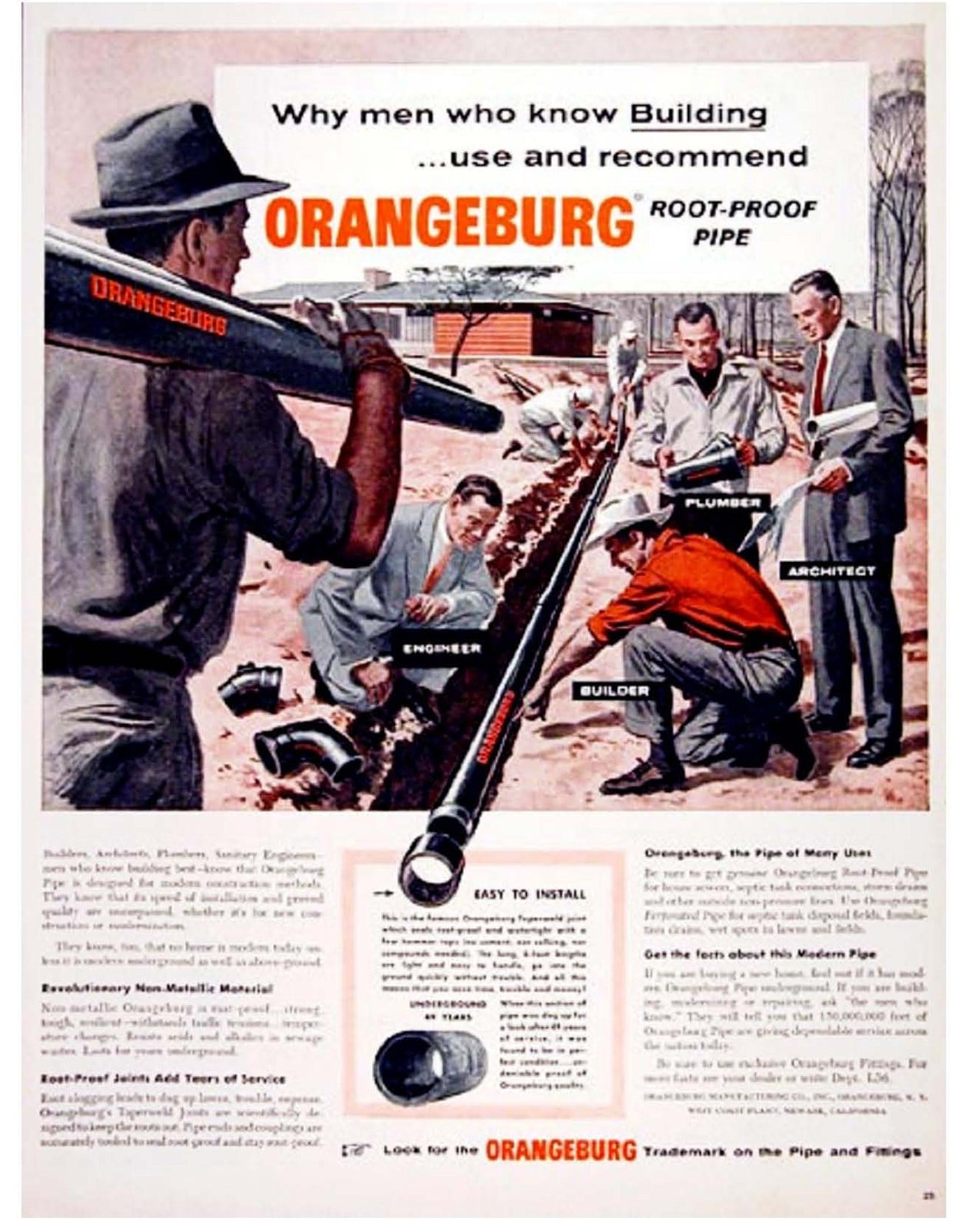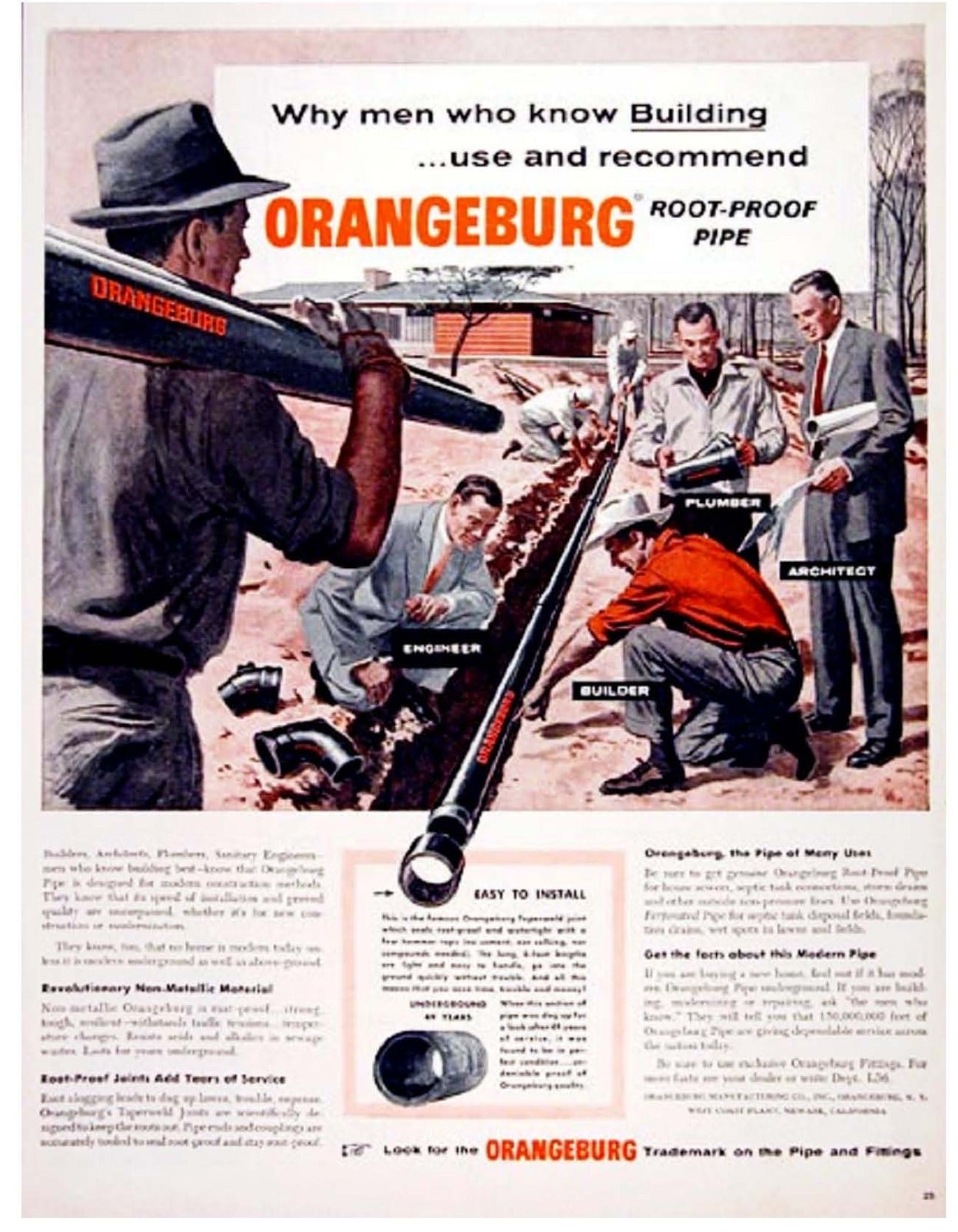 Unknowing homeowners suffer through expensive and aggravating sewer problems all of the time due to sewer contractors using inferior materials to make a few more dollars. In this particular case in the Bronx, where a rock condition exists, the Orangeburg pipe stopped functioning properly after just a few years. That is why Balkan Sewer and Water Main Service uses domestically produced extra heavy cast iron pipe exclusively. All house sewer repair and replacement work is done using this superior material. For over 65 years Balkan has provided trusted sewer and water main service throughout Brooklyn, Queens, Manhattan, and the Bronx.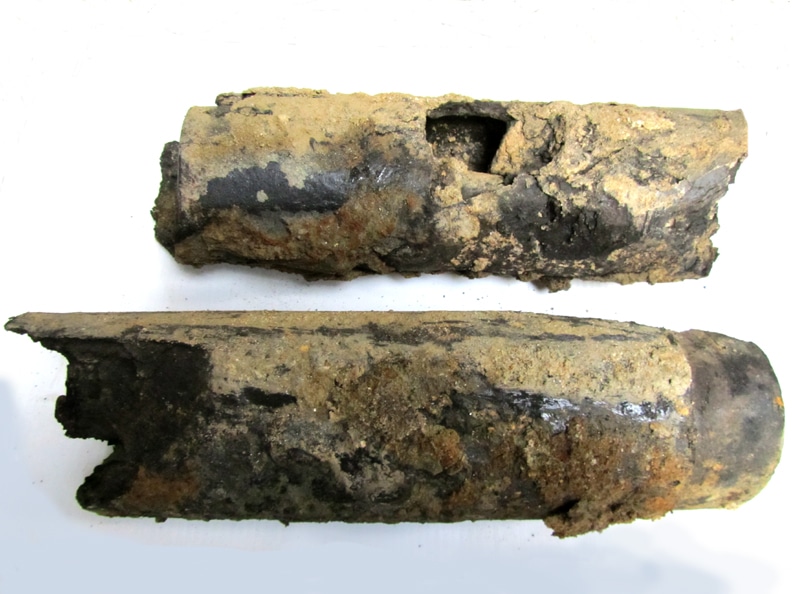 The history of Orangeburg Sewer Pipe
Orangeburg pipe (also known as "fiber conduit") is bituminized fiber pipe made from layers of wood pulp and pitch pressed together. It was used from the 1860s through the 1970s, when it was replaced by PVC pipe for water delivery and ABS pipe for drain-waste-vent (DWV) applications. The name comes from Orangeburg, New York, the town in which most Orangeburg pipe was manufactured. It was manufactured largely by the Fiber Conduit Company, which changed its name to the Orangeburg Manufacturing Company in 1948.

Orangeburg pipe was made in inside diameters from 2 inches to 18 inches out of wood pulp sealed with hot pitch. Joints were made in a similar fashion and, due to the materials involved, were able to be sealed without the usage of adhesives. Orangeburg was lightweight, albeit brittle, and soft enough to be cut with a handsaw. Orangeburg was a low cost alternative to metal for sewer lines in particular. Lack of strength causes pipes made of Orangeburg to fail more frequently than pipes made with other materials. The useful life for an Orangeburg pipe is about 50 years under ideal conditions, but has been known to fail in as little as 10 years. It has been taken off the list of acceptable materials by most building codes.
Article Is Courtesy Of Wikipedia