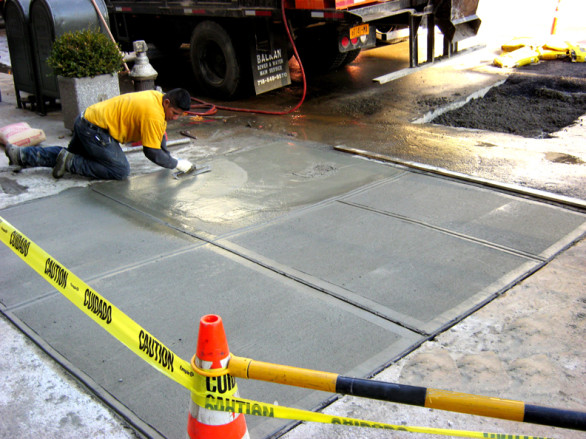 Most people remember a water main repair or sewer repair by how disturbed areas are restored – not by the installation itself. So how a NYC water main and sewer contractor performs cement work is very important to their reputation. It is for that reason that the owners of Balkan Sewer And Water Main Service take particular pride in the high quality concrete work and level of service they provide to their clients.


Balkan invests a lot of time, money, and effort into coordination, hiring of skilled workers,  and purchasing proper tools and equipment to perform cement work.  Excellent quality and service do not happen by accident.
Balkans cement crew learned the trade from working with their Father before working for Balkan – They have two generations of experience.
Concrete work orders are carefully coordinated to allow for completed restoration typically performed within 24 hours of the installation (weather permitting).
Modern and state of the art tools, equipment, and concrete trucks for timely and high quality work.
Specific mix designs for different cement applications – Your assurance of the correct  concrete to meet the need and a long-lasting repair.
Each cement work order carefully barricaded and protected when completed.
Quality assurance follow-up site visit that includes caulking all expansion joints and removal of all barricades and site protection.
A three year unconditional guarantee on all sidewalk cement work.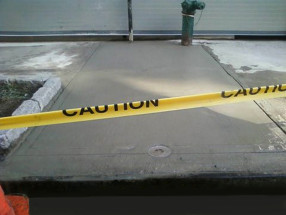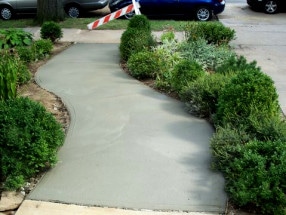 When it comes to NYC water main repair and sewer repair work how disturbed areas are restored can be an afterthought for a NYC  sewer contractor. But Balkan appreciates the fact that after it leaves your property what you will look at and remember for years to come is how the disturbed areas were restored. That is why Balkan takes so much time and effort to provide an all-around pleasant customer experience including final restoration of disturbed areas. Balkan stands behind its concrete work with the same integrity as it stands behind water main repair or sewer repair work.