Sewer replacement on Lorimer Street in Brooklyn – DEP issues 'Order to cease and desist': The NYC DEP was called to a location in Brooklyn on Lorimer Street due to a sink-hole in the roadway. After performing a dye test through one homeowners house sewer they determined that the cause of the sink-hole was a defective house sewer. Many times an old house sewer will become dislodged and separated, causing the water flow from the sewer to wash-out the roadway. In this case the DEP issued an 'Order to cease and desist'. While this sounds threatening, it is merely an order to replace the house sewer with extra heavy cast iron pipe. Because sewer liners are not legal in NYC, the DEP specifically forbids this method in the cease and desist order.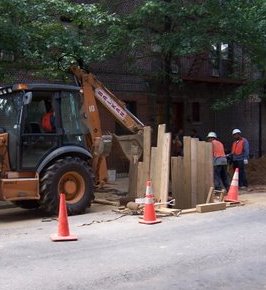 This particular homeowner sought to remedy the sewer problem ASAP, but how long would that take? Fortunately for them they contacted Balkan Sewer and Water Main Service on a Monday afternoon and hired Balkan to perform a sewer replacement. By Tuesday morning a crew from Balkan was on site with all the tools, equipment, and know-how to commence the sewer replacement. The permit process was started that same day, enabling Balkan to work legally while all three permits required were printed out by the DEP and DOT.
In this particular case the homeowner also opted to upgrade their water main service to a new K copper water service with a new tap connection into the City main. Attending to Clients needs is what Balkan does each and every time. Whether its Brooklyn, Queens, Manhattan, or the Bronx, Joseph L. Balkan Inc is the sewer line and water main replacement expert in NYC.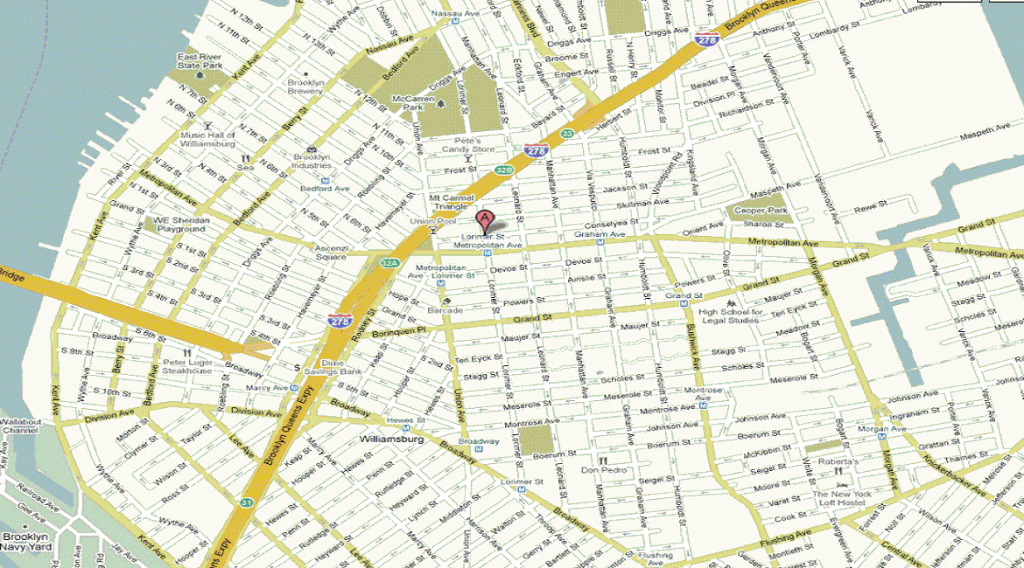 About Balkan Sewer And Water Main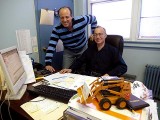 Balkan Sewer And Water Main is the largest sewer & water main company in NYC. We are licensed, bonded, and insured. As a family run plumbing business in operation for over 50 years, our 10 year guarantee means we continue to stand by our work after the job is done. We are expertly equipped, from our 48,000 square foot facility to dozens of trucks, heavy excavation equipment, backhoes and pneumatics. For all your sewer, water service, fire hydrants, manholes, water mains and trench drains contact Balkan Sewer And Water Main today.
Joseph L. Balkan Inc.
130-01 Jamaica Avenue
Richmond Hill, NY 11418
Phone: (718) 849-0900 | Espanol (718) 943 -5720 | Fax: (718) 849-957o