Manhattan water main and home sewer line installations can be intricate and time consuming. Similar sewer and water main work in Brooklyn, Queens, Staten Island or the Bronx are not as complicated. There are the obvious reasons for this, such as heavy vehicular and pedestrian traffic. Manhattan complications will slow down subsurface installations. There are other conditions as well. Such as the NYC DOT limiting the permissible work hours and the actual workdays that a plumbing contractor can work. This may only be known after the permits are approved and issued. Permitted work hours change from day to day in Manhattan. These complication make finding the best water line and sewer repair company even more important for Manhattan work.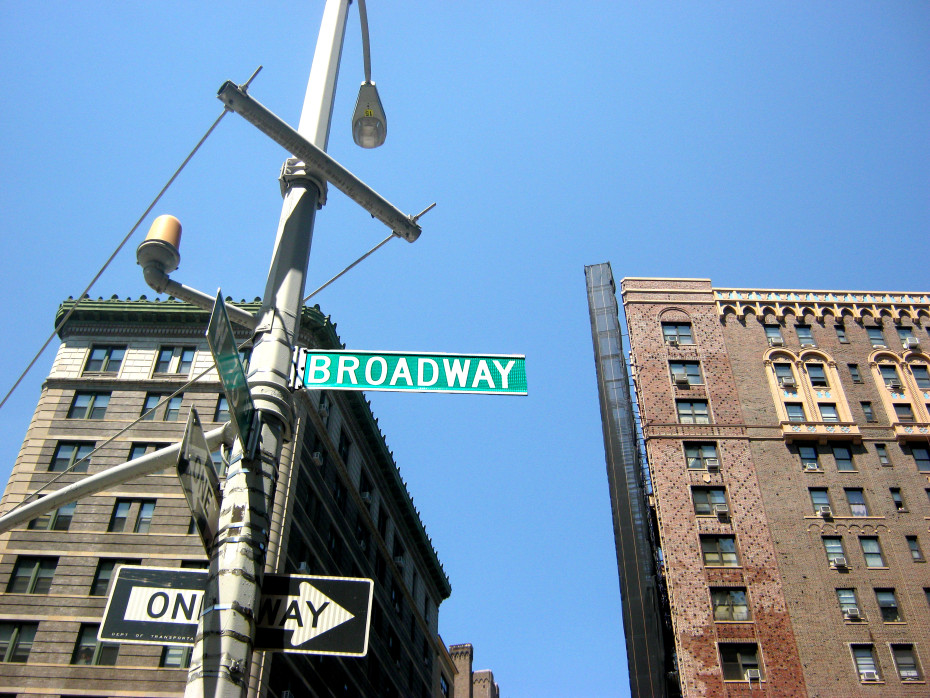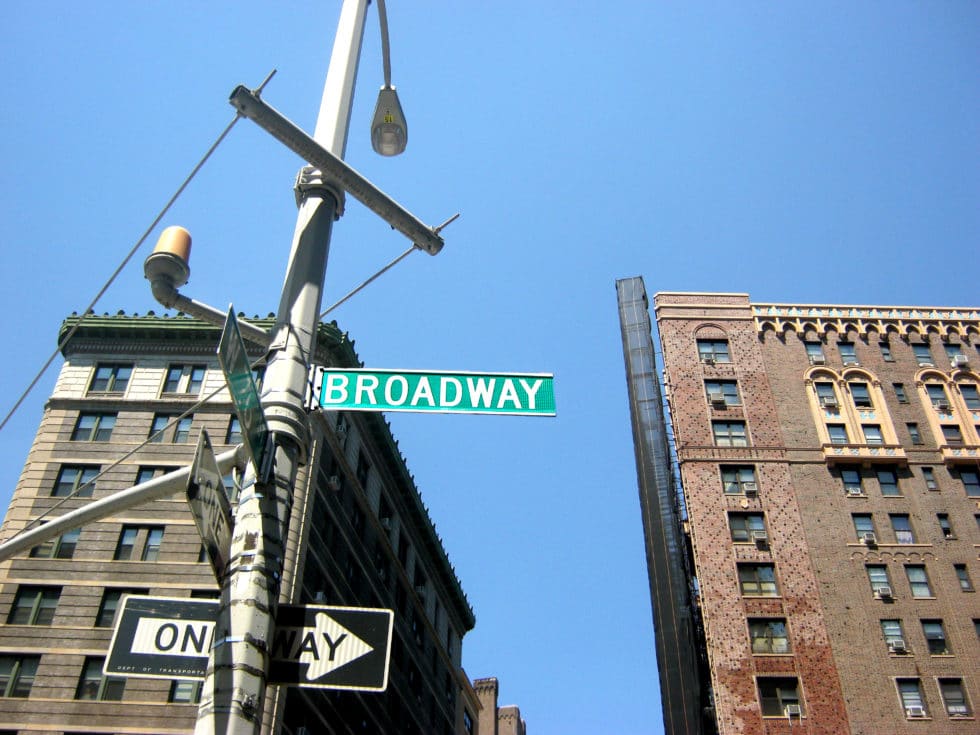 Underneath The Surface of Manhattan
Just below the surface of Manhattan sidewalks and roadways lie other unique conditions. These sensitive conditions require great care and skill to deal with. Manhattan is New York City's most congested, densely populated, and oldest developed borough. Because of this, Manhattan has by far the most underground utilities and pre-existing sewer and water main connections. Two recent Balkan water main installations in Manhattan on the upper west side became cases in point. They became prime examples of why Manhattan water and sewer repair work is not meant for "beginners".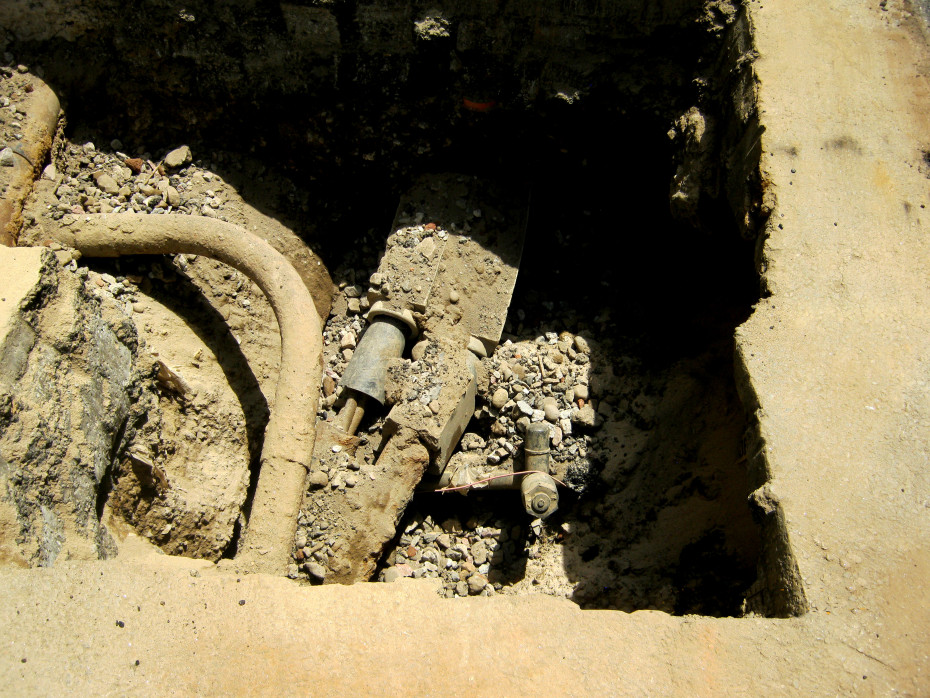 Because there are no telephone poles or utility poles in Manhattan all utility lines are buried underground. This means that utility obstructions frequently exist and excavation work must proceed with extreme caution.
Installing a 6″ curb valve in Manhattan
When Balkan was hired to install a new curb valve on an existing 6″ water main it seemed like a relatively simple job as Manhattan water main work goes. However upon excavating an array of various underground utility lines were uncovered. The only section of the entire water service line that was not covered by utility lines had a hub for the pipe right in the way. Cutting out and removing the hub would have destabilized the existing water line and would have caused it to fail. In lieu of simply cutting in a new curb valve to legalize the existing line, most of the line had to be replaced. Performing additional work at an additional cost is not something that Balkan looks forward to telling a customer. But doing the right job always takes precedent for a professional water main and sewer repair company.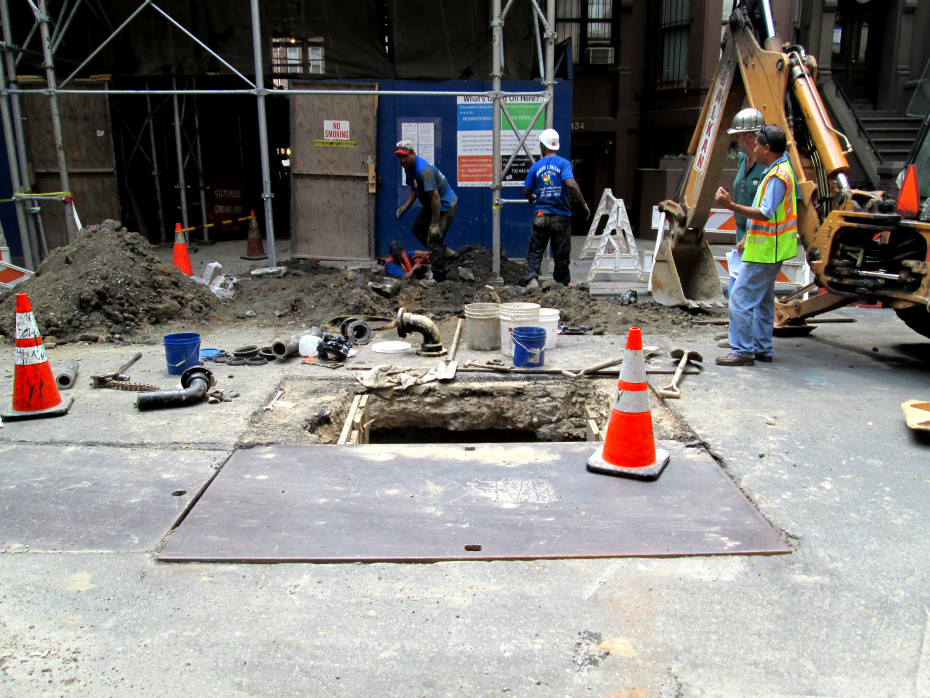 Installing a New Water Connection in Manhattan
On a second Manhattan water main job location on West 70th Street obstructions also posed a challenge. Due to various existing water line connections for pre-existing services a new wet connection could not be installed as planned. The point of entry into the building had to remain the same. This posed another issue because according to DEP rules the wet connection, curb valve, and inside valve must all line up with each-other. In this case a variance had to be received from the DEP Chief Inspector due to the special conditions that existed. Balkan took all the proper steps necessary to document the condition. They then used proper procedures to receive permission to receive the wet connection at the new desired location. This allowed for the project to be completed on-time and as scheduled. Just what you'd expect from NYC's very best water line and sewer repair company.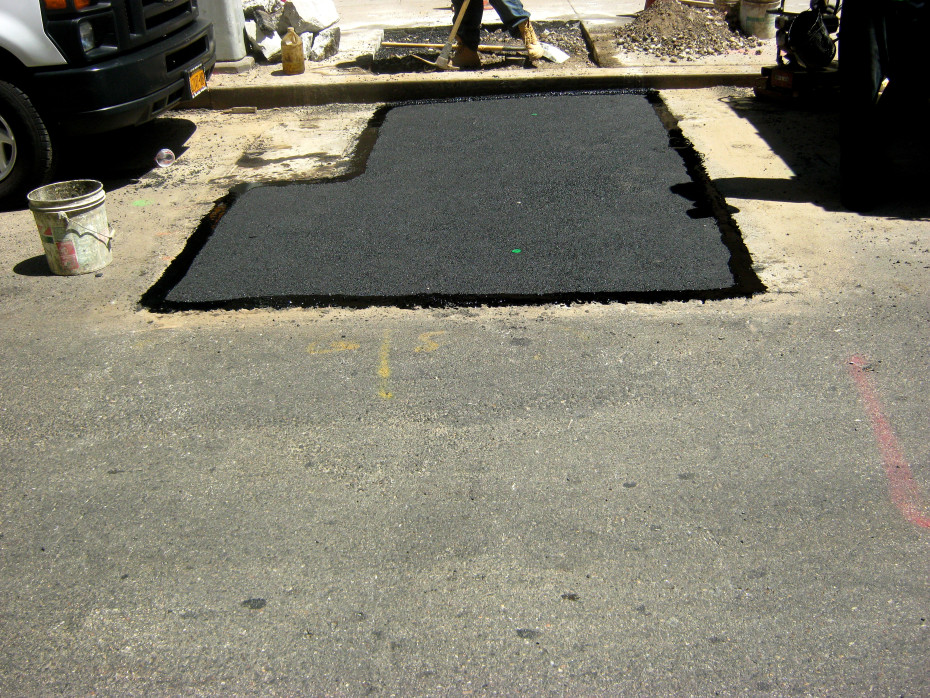 At the completion of Manhattan water main or sewer line work a NYC DEP sign-off is a property owners assurance of the correct job being done. In many cases a violation or DEP notice may exist that can only be satisfied by a sign-off from a DEP Field Inspector. In addition hiring a NYC water main contractor familiar with DEP policy, rules, and procedures enables even difficult and technically challenging installations to be completed on schedule and without unexpected aggravation.
Inspection, Planning, Restoration & More
Subsurface plumbing work must be scheduled in advance for an upgrade, or a new line. This work must meet carefully approved plans. But in many other cases work is unscheduled and performed on an emergency basis. In either case attention to detail and teamwork is vitally important. There must be a uniform commitment to service and professionalism throughout the company. This is from the initial phone or email contact, to when the site is swept clean after completion. Manhattan sewer and water main work demands a level of service and professionalism unlike any other Borough. That is why using the very best water main and sewer repair company is in your best interest.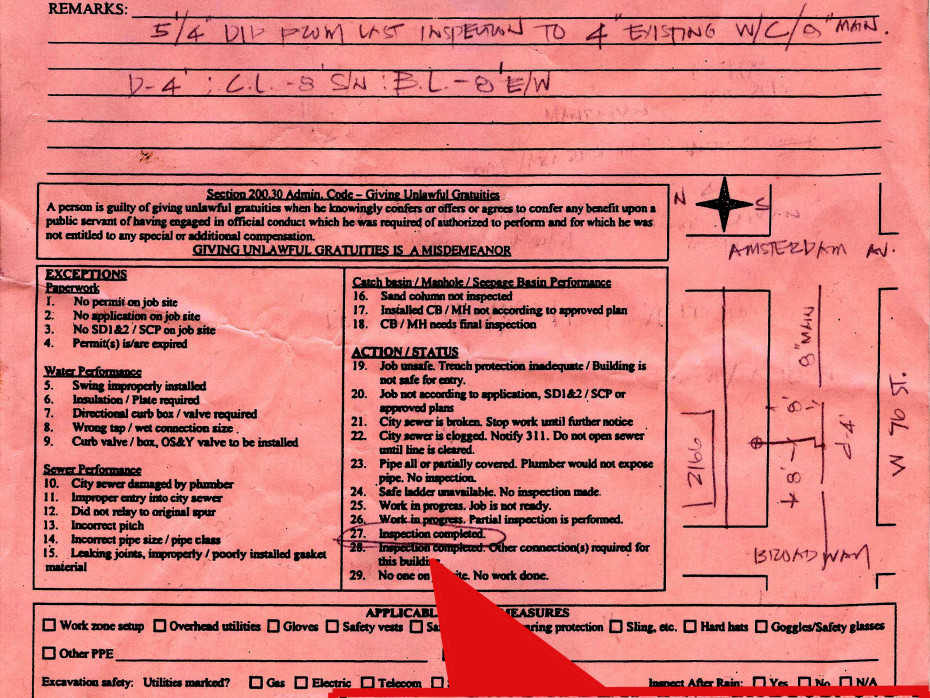 Balkan Sewer And Water Main Service is committed to providing an unparalleled level of service. This applies before, during, and even after a sewer or water line installation has been completed. Over a dozen installation crews are backed by in-house paving and cement crews. In addition a highly professional office staff, expert field supervision, and quality assurance personnel ensure a completely satisfying client experience.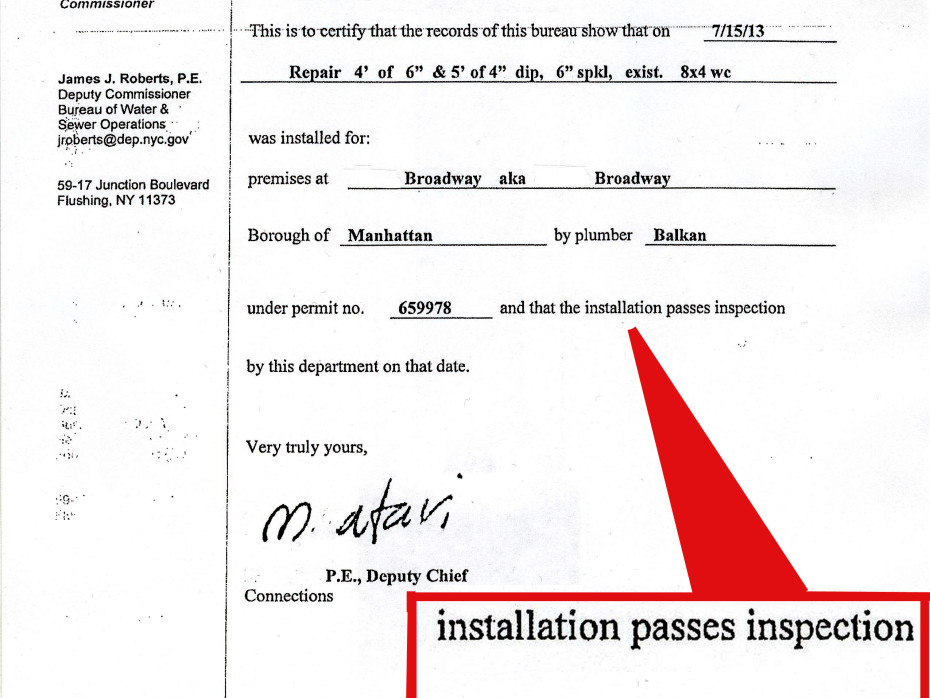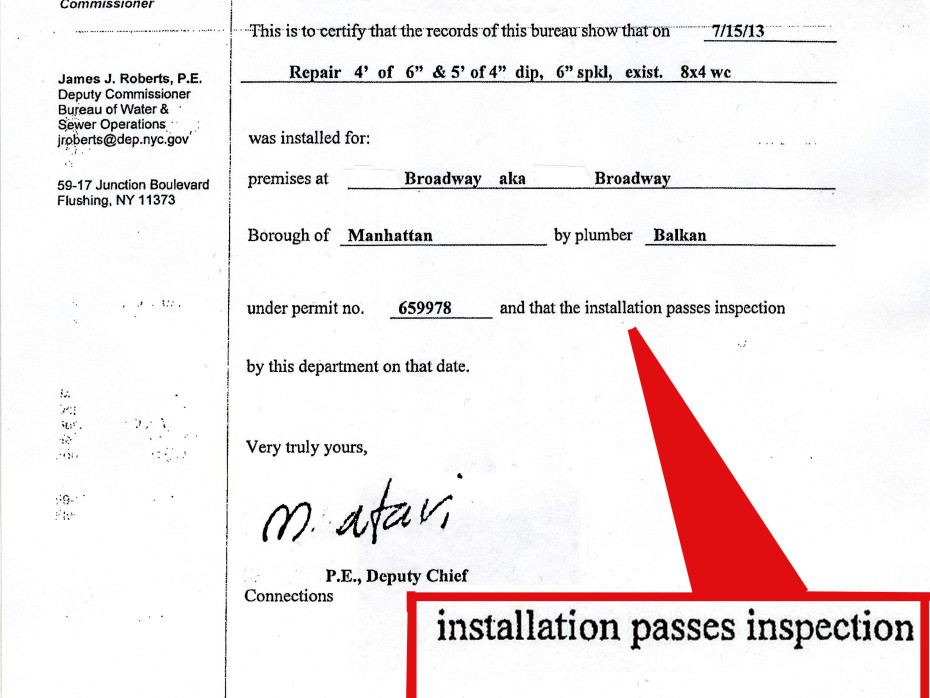 Balkan is able to mobilize at any time and any day of the week. Support staff and customer service representatives are always available to answer any technical questions or to respond to a plumbing emergency if one should arise.  There are many good reasons why more New Yorkers trust Balkan than any other water main or sewer contractor.