Homeowners dread hearing this sentence: Your home has water damage. Here's a startling fact — your home faces a higher risk of water damage versus fire. A burst pipe, failed sump pump, leaking hot water heater or boiler, or sewer backup can wreak havoc on your basement, causing thousands of dollars in damage in a short period. No one needs the mess or the expense associated with repairs, or the clean up or mold and bacterial remediation.
While you can't control acts of nature or appliance failures, you can minimize harm by defending your home with a water sensor alarm system.
A water sensor alarm provides an early warning system against water intrusion in your home. The alarm sounds at the first sign of water under the floor or on the floor, allowing you to take quick action before major damage sets in. The key factor is that there are water alarms that have sensors that be inserted below the floor, and inserted inside floor drains and sewer pits.
How a Water Sensor Alarm Works
A water sensor alarm consists of sensors wired to the alarm itself. You can place these sensors locations around your basement. These sensors detect water under the floor, or detect even a small amount of water on the floor. When water touches the probes on the sensor, it immediately transmits a signal to an 85 decibel wall mounted main alarm unit.
The main alarm then sounds with a piercing 85-decibel siren to alert you that water is present. With a loud 85-decibel alarm, you don't have to be in the basement to be notified of water. The alarm is loud enough to be heard anywhere in the home. These water alarms also have a low battery alert.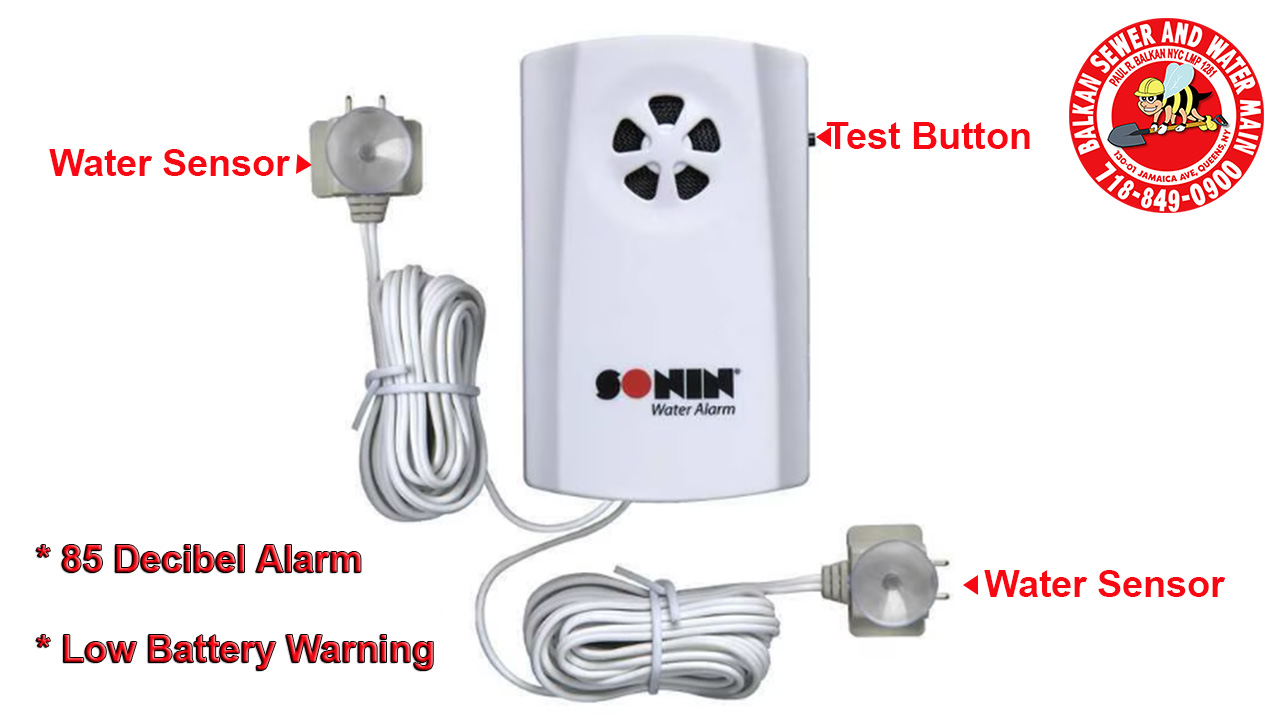 Why You Need a Water Sensor Alarm
There are many sources of water that can damage your basement:
Sewer and drain backups: Tree roots, grease buildup, and other blockages can cause drains to back up. Sewage water can then flood the basement, contaminating possessions with toxic black water.
Leaking pipes or fittings: Over time, water pipes can corrode and leak. Fittings can also crack under pressure. Even a small leak in a supply line can send hundreds of gallons of water into the basement over days or weeks.
Failed sump pumps: Sump pumps remove groundwater seepage from around the basement foundation walls. But when the pump fails due to a power outage or mechanical fault, water can rapidly rise in the sump pit and flood the floor.
Hot water heater leaks: As heaters age, tank corrosion and fittings can fail, sending water throughout the basement.
Weather-related causes: Heavy rains can overwhelm gutters and drain spouts. An unusually high water table can also create hydrostatic pressure on foundation walls and floors.
Without a water sensor alarm in place, you likely won't know about a water problem until there is visible flooding and standing water. This gives mold, sewage contamination, and structural issues time to take hold. But a water sensor alarm alerts you at the first sign of water, allowing you to take action before major damage occurs.
Selecting the Right Water Sensor Alarm
Choosing an effective water sensor alarm system for your home is an important decision. The right alarm can provide early warning and prevent thousands of dollars spent on water damage repairs, and potentially even more in clean up costs. However, the wrong system may fail to alert you in time or at all. When looking for a water sensor alarm system, look for the following features:
Multiple sensor capability: Look for a system that can support at least two remote sensors. This allows you to monitor multiple potential problem areas like near the sump pit, water heater, and floor drains.
Loud 85+ decibel alarm: The alarm needs to be loud enough to alert you even if you're in another part of the house, so look for 85 decibels or louder.
Battery and low battery indicator: Sensors that run off long-life batteries offer flexible placement. An indicator lets you know when it's time to swap out the batteries.
Wall mountable: Wall mounting provides optimal sensor positioning off the floor. Look for keyhole slots and included screws to make mounting straightforward.
Automatic alarm reset: The alarm should automatically reset once dry conditions are restored.
The Team Balkan endorses and installs water sensor alarms that offer homeowners peace of mind. This alarm system has 2 remote sensors to detect water in multiple locations. You can conveniently mount it on walls and emits an extremely loud 85-decibel alarm that you can hear throughout your home. With these key features, this water sensor alarm provides an extra layer of protection against costly water damage.
Team Balkan installs these alarms at a nominal cost, and provides free site visits and no obligation assessments.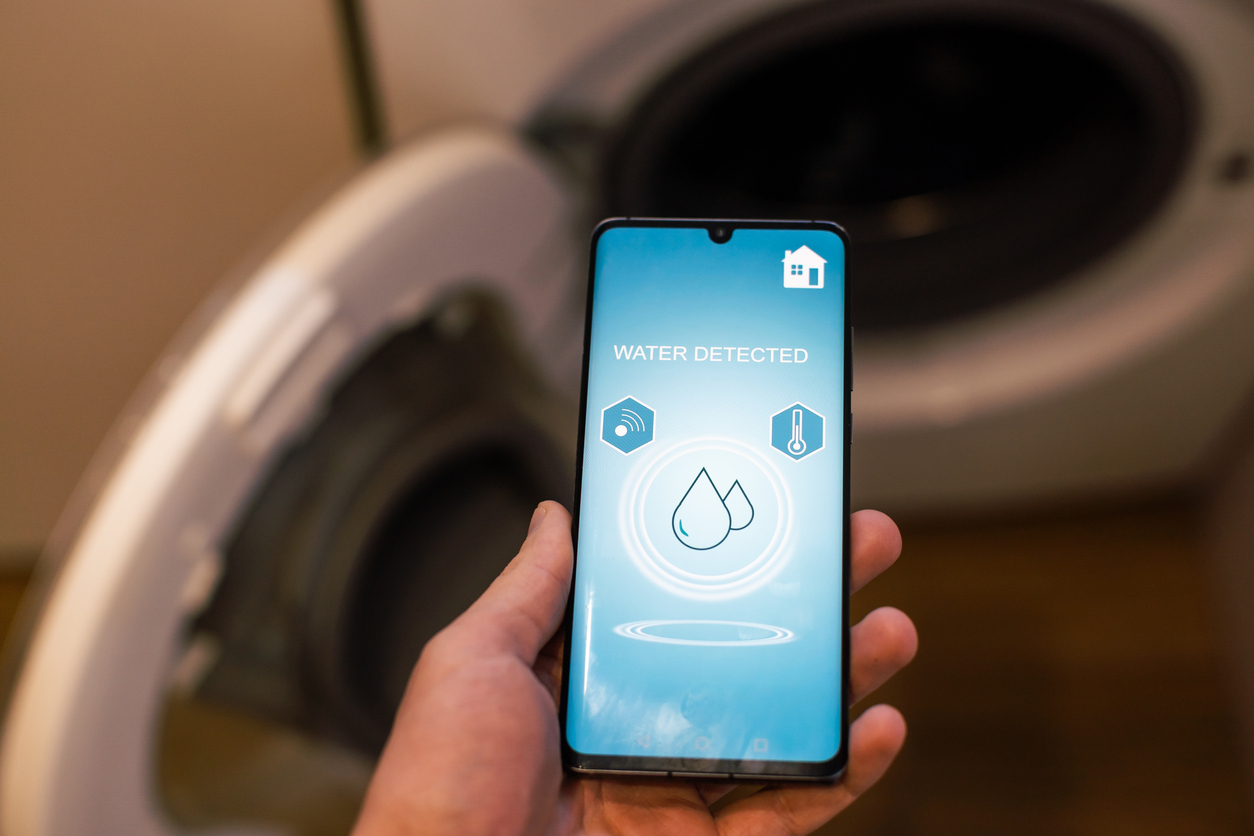 Some sewer alarms have WiFi capability
While this water sensor alarm does not have WiFi capabilities, some more sophisticated sewer valves do. The benefit of a WiFi connection is that it allows for notifications when you may be off site. However, the 85 decibel alarm on this cost effective device this article pertains to is clearly effective and poses, and is most inexpensive.
Reliable Protection After Proper Installation
Once you have properly installed a water sensor alarm in your home, you will gain a much higher level of protection against various sources of water damage. The key is proper installation by experienced professionals. Professionals will strategically place multiple sensors in different areas prone to water risks.
The sensors will provide you with accurate 24/7 monitoring and send immediate alerts at the first sign of water — giving you critical early warning so you can take action before leaks turn into major flooding. Investing in professional installation provides peace of mind knowing you have maximum protection.
With professional installation, you can be 100% confident that:
Sensors are optimally positioned to detect water from plumbing, the sump pit, the water heater, and other sources.
Tested sensors to ensure the alarm sounds properly when water is present.
Properly secured and mounted alarm system in an optimal location.
The batteries are fresh and correctly installed in each sensor.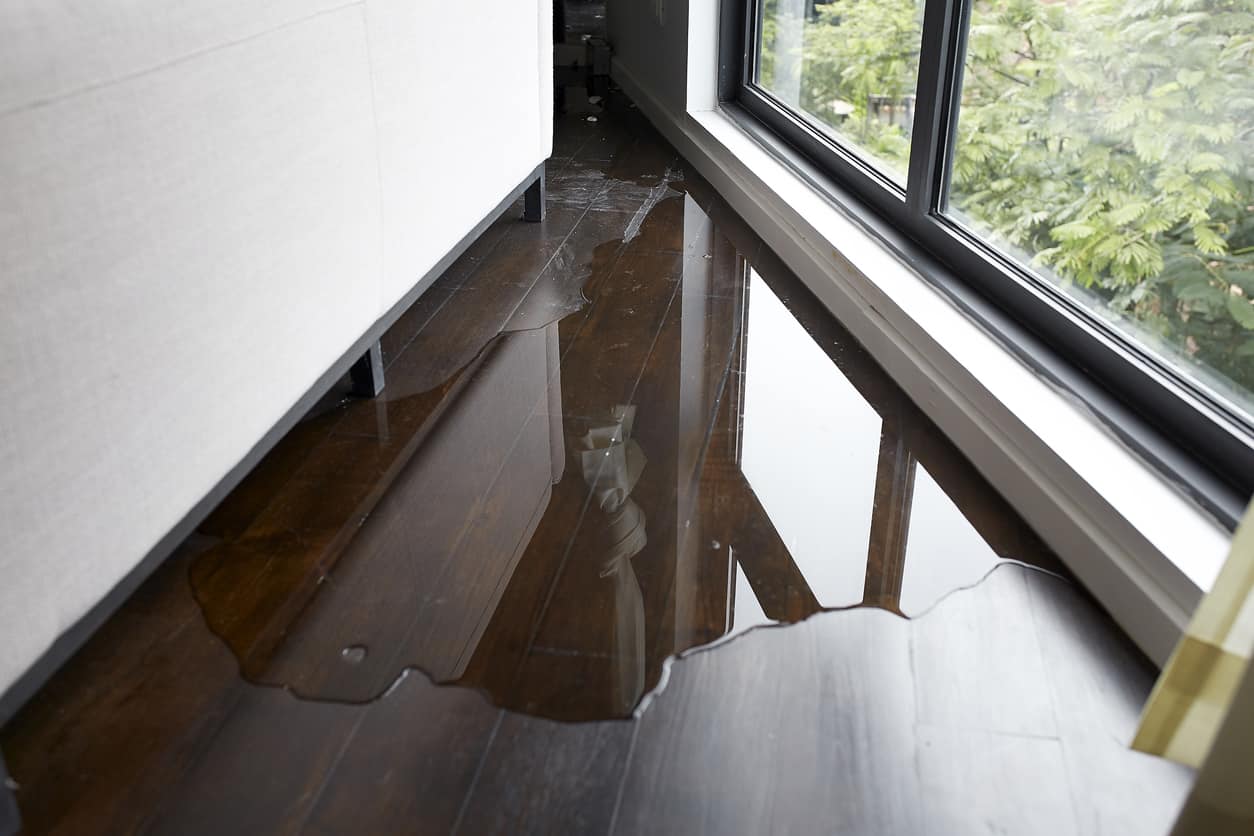 Take Action Before Major Water Damage Occurs
Water is devastating when it enters your basement and any other part of your home, costing thousands in repairs and replacement costs. Worse, your furniture, clothing, and other possessions can be contaminated with sewage, mold can take hold within 48 hours, and structural damage can undermine the integrity of your home.
With an early warning from a water sensor alarm, you can take action at the first signs of water. With 24/7 monitoring in place, you'll have peace of mind knowing you'll be alerted if any water threatens your basement. Don't wait for a water disaster to strike — be proactive and protect your home now.
Contact Team Balkan for a low-cost and professional installation!