You may think of lead pipes as an ancient plumbing material. However, they are still a common element of many of today's water supply systems. Recent estimates indicate that there are between 9.7 million to 12.8 million pipes in homes in the U.S. that have water systems with lead service lines. This also presents a high percentage of the cause of lead in drinking water.
In the past, lead was the most used material for water service lines because it was durable and corrosion-resistant. Lead pipes were also affordable and easier to maintain, but times have changed. Lead is now clearly known to present hazards. Actions are being taken to make everyone aware of its dangers so these pipes can be replaced and reduce exposure. But what should you do to help eliminate lead in drinking water?
A handful of states, including NYC, have a relatively high percentage of lead pipes. A report, No Excuses, NYC: Replace Lead Drinking Water Pipes Now, recently revealed that up to approximately 41% of water service lines in New York City could be made of lead. Lead is a toxic heavy metal that can have serious health effects if consumed in any form. Those lead water service lines carry water to approximately a staggering number of 1.8 million city residents. This means that an estimated 21% of NYC residents could be consuming lead in drinking water. The report also highlighted the need for additional research and action to address this issue and protect the health of NYC residents.
What Are the Dangers of Lead in Drinking Water?
Lead in drinking water can have serious health consequences, especially for young children. Since lead is such a toxic metal and it has no taste, color, or odor, it can accumulate in the body over time, even at low levels of exposure. The CDC actually lists what they consider tolerable lead in drinking water levels, to learn more read the CDC Report. One of the hardest things for families to do is know if they are consuming lead via their potable water supply. No amount of lead can be deemed "safe" for one's body, and children present the most vulnerable for the negative health effects of lead of all the population.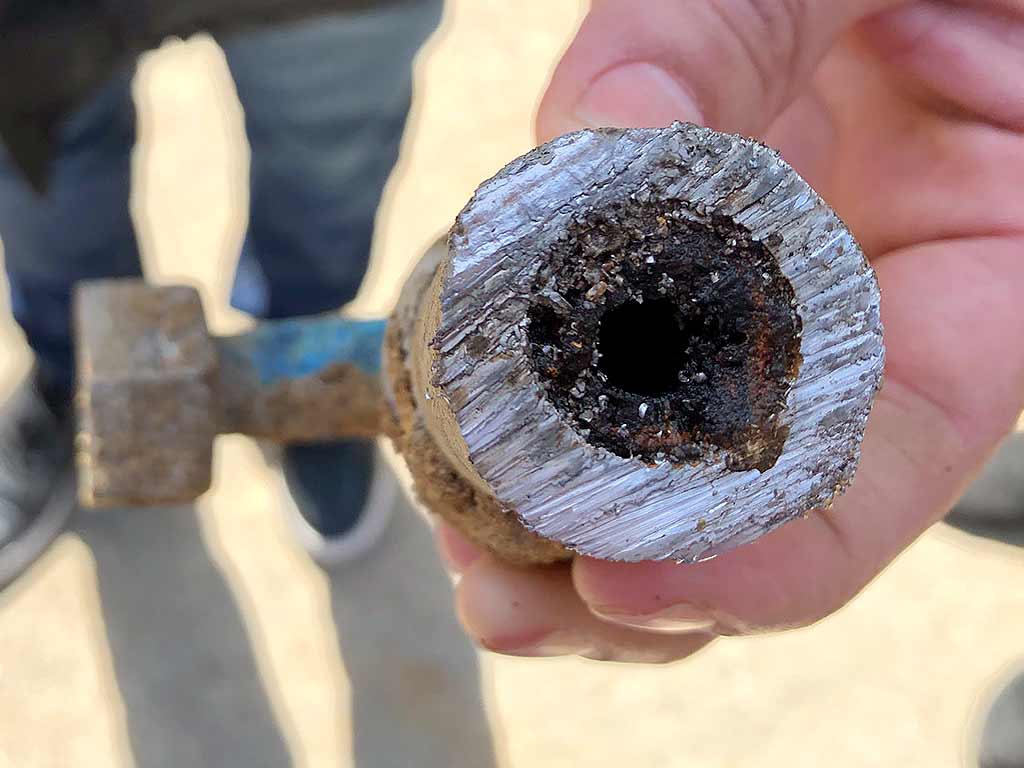 Children exposed to lead may experience developmental delays, difficulties in school due to learning disabilities, and behavioral problems. These effects can be long-lasting and may follow them into adulthood. The problems children may encounter from drinking water that contains lead may also not be immediately apparent. This is why it pays to be vigilant and take action right away. Sensible actions may be to test your drinking water, and test your service line for material type, which we discuss below. Depending on the findings, you may want to submit you and your family to lead tests. Of course, these are personal decisions you must consider.
How Can I Find Out if My Water Service Line Is Lead?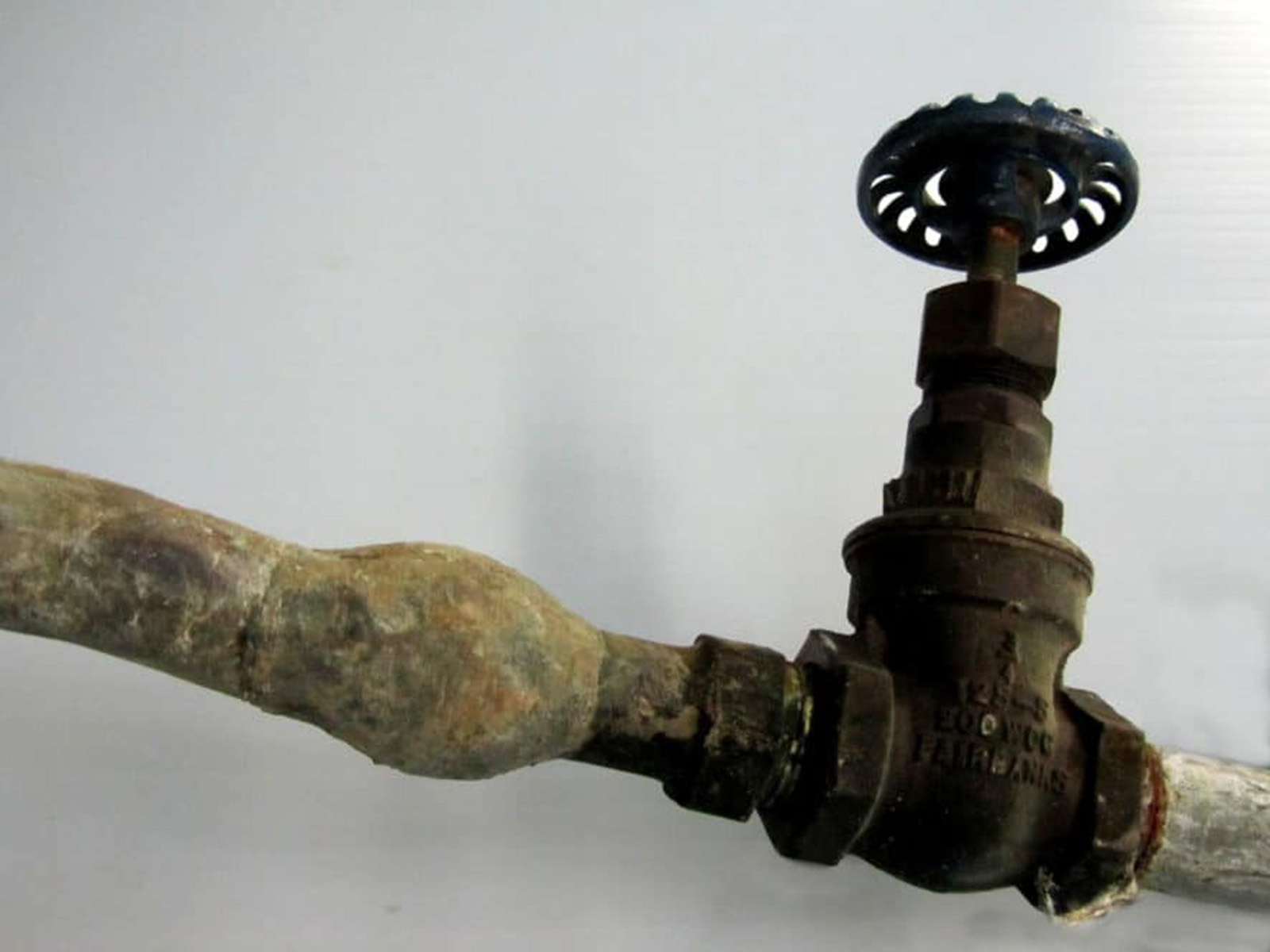 If you are concerned that your home may have lead plumbing, we recommend that you take action today to address this serious issue. Here are some ways you can identify if your water service line may be lead:
Age Test: Think about the age of your home or your building. What year was it built? The federal government banned the use of lead pipes in 1986. However the city of New York banned lead water service lines in 1961, and the use of solder containing lead in 1987. If you have a home built before this year, there is a higher chance there is lead plumbing.
Scratch Test: Lead pipes are malleable and silver-colored, and they can be easily scratched with metal objects. When you locate a pipe, carefully uncover a section of metal (if covered). If you have a tool (i.e. screwdriver), use that to carefully scratch through any exposed areas of corrosion. If you see the color silver as you scratch the outside of the pipe, your water service line is probably lead.
Magnet Test: A magnet will not stick to lead. Find a magnet and attempt to run it across your pipes. If it does not stick, this is another sign your pipes may be lead. The only water line material that is magnetic is galvanized piping.
Ball Test: A lead water service line will have a round ball called a wiped joint. This is where the lead connects to the start of the actual piping. Galvanized steel pipes and copper tubing do not feature this round ball (the wiped joint). The presence of this wiped joint at the connecting point is a fairly good guarantee your water service line is lead.
As you go through the steps described above, if you identify your water service line is made of lead, you should take necessary precautions and plan to replace the line.
How Can I Remove Lead in Drinking Water?
Replacing these lead service lines is the best long-term solution to removing lead in drinking water. The first step you will need to take to have your lead water line replaced is to find a licensed plumber you can trust. Choosing a plumber with experience in replacing lead water lines can give you peace of mind about the proper and safe installation of your lines. After you have found your plumber, they will need to obtain a permit. This way, the team can legally access the pipes and replace them. Replacing them is also a key, never do a partial replacement or repair on a lead line.
A lead water service line replacement typically takes just one day after securing the required permits. Replacing the water line greatly ensures that your family will no longer consume lead via your drinking water.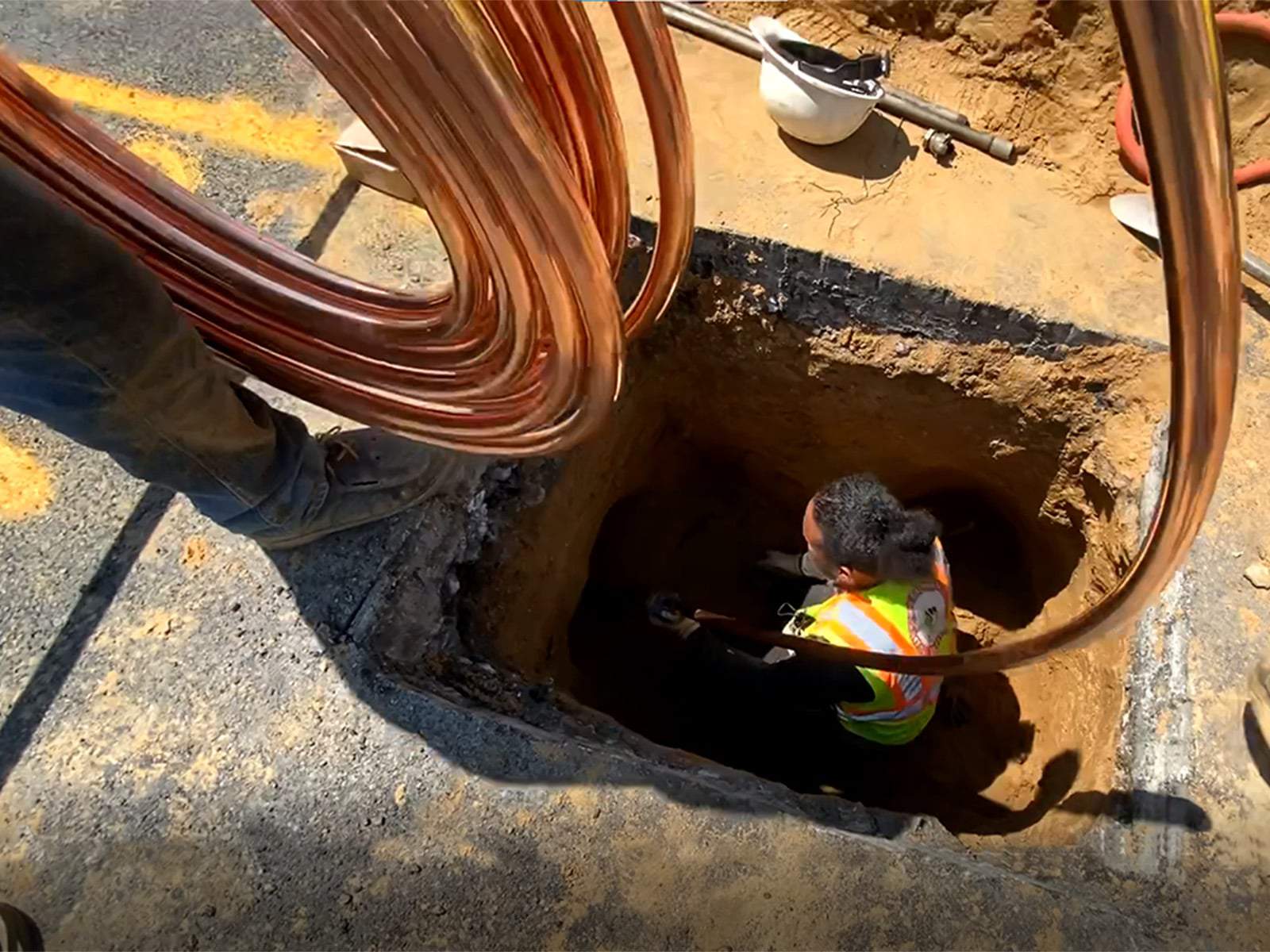 Let Team Balkan Help!
Replacing your lead water line is an important step to ensuring that your family has clean and healthy drinking water. The cost will depend on a variety of factors, including the specific job and the contractor you choose. If you reside in the five boroughs of New York City, numerous licensed companies that specialize in water service line work can help.
As a family-owned business that has been serving the city of New York for more than 70 years, Balkan Sewer and Water Main Service knows the importance of addressing plumbing issues correctly the first time. Lead is a toxic element, and continuing to consume lead in drinking water will put your family at risk of encountering serious adverse health effects. That is not what we want to happen.
Are you concerned that you may have a lead water service line? Do you need a long-term solution to removing lead in drinking water? Call or contact us today at (718) 849-0900 for a free and no-obligation site visit. Balkan can verify if the water supply line is lead, and provide a written quote and explanation if you wish to have your lead line replaced.