Plumbing issues in your home can quickly cause aggravation if not addressed by a plumber with the right experience. This is particularly true if you encounter a leak in your water line. Being a water service line contractor is a niche field within the general plumbing industry. Knowing who to hire can be stressful because many water leaks can cause damage to your property. In some severe cases a leak can also cause a loss of water pressure. If you believe that there is a leak in your water service line, it is critical that you contact an experienced water line contractor as soon as possible. This article is devoted to giving you the guidance and help you need to do so.
Even with an abundance of plumbing companies in your area to choose from, how can you ensure that you hire the right contractor for your water line replacement or repair project?
Below is an overview of a few things that you should look for in a water line contractor. This way, you can help prevent the headaches that working with an inexperienced plumber can cause.
Do Your Research About Water Line Contractors
When looking for a qualified water line contractor to work on your home, it is important that you take the time to research plumbing contractors in your area. The internet age makes it easier than ever to find out various information about contractors in your area. This includes what kind of experience they have, how long they've been in business, and what their reputation is like.
In general, it is best to partner with an established plumbing company that specializes in water service line work, and has been in business for years. A new plumbing company may not have the right experience to ensure they do the job right the first time. Additionally, companies new to an industry may not be around long enough to fulfill their guarantees. An established company is obviously less likely to suddenly go out of business. Thus, ensuring that you aren't left with a project that is half-completed. Or worse, a future leak not covered by a guarantee. 
During your research, you should also find out about the company history of each plumber you are considering working with. Check whether they have had any recent name changes, as companies that change their name frequently is a red flag. If a contractor goes out of business or changes their name after doing work on your home, any guarantee you had for the work done vanishes as well. You should then try to find a contractor with a well-established name in your community; who has worked under the same company name for years.   
Read Water Line Contractor Reviews
When researching potential plumbers, look at their reviews on websites such as Google, Yelp, AngiesList, and the Better Business Bureau. Doing so will give you a good idea of what their local reputation is like. Do they have a proven history of providing quality service to their customers? Do they have a lot of complaints? A prospective plumber's reviews can help you get a better idea of their experience and the quality of their work.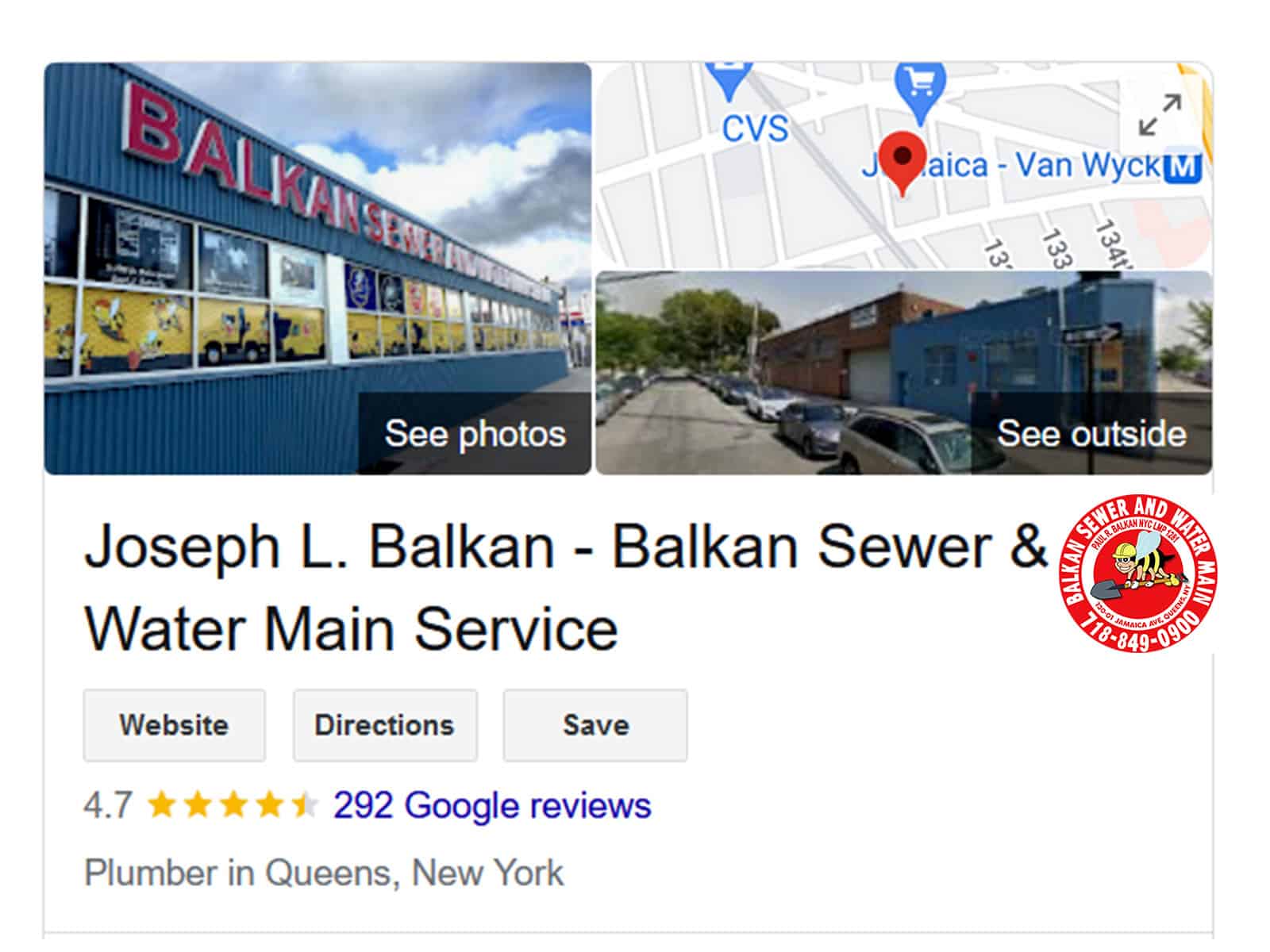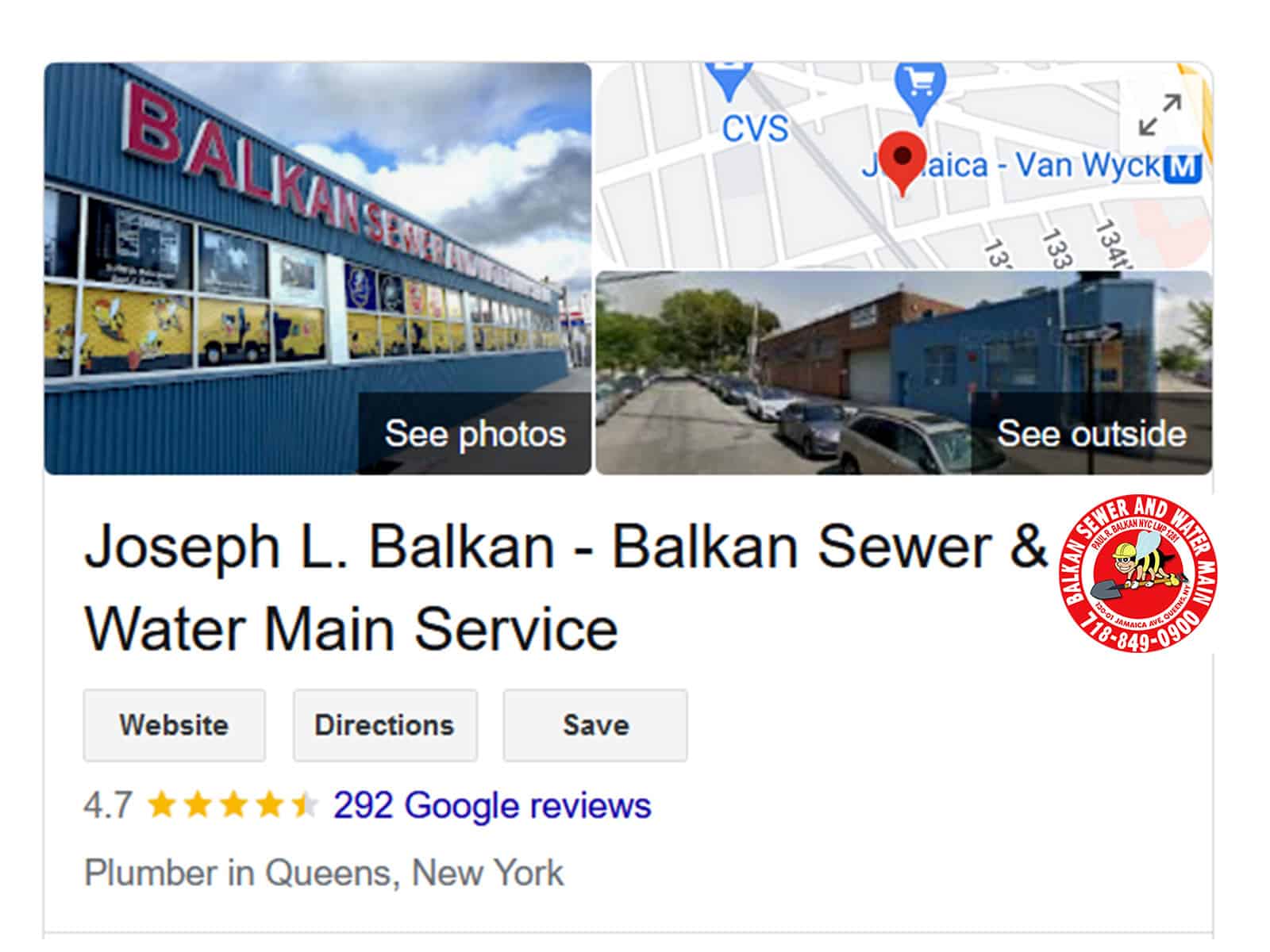 Reading how the plumber responded to a negative review can also give you valuable insight into the quality of their customer service and how they handle customer disputes. Of course, when reading through reviews, you should try to find as many reviews as possible pertaining to the type of work you will be having done on your home. Just because a contractor has a lot of great reviews about their work on gas leaks, this does not necessarily mean that they have experience handling water line leaks.
Make Sure They Have the Right Area Of Expertise
As you read more about local plumbing contractors, it is important that you take the time to find out what areas each plumber you are considering working with specializes in and whether they have experience working on water lines. Contrary to popular belief, most plumbers aren't experts in every area of plumbing. You will want to ensure that you find a plumber who offers the services you need. Additionally, find someone who also has the right qualifications and experience to fix your problem properly the first time.
You should also then try to limit your search to companies that have experience with water line repair/replacement. Being a water line contractor is a specialty within the plumbing industry. In fact, only a few plumbers in a jurisdiction will have experience in it. So, it is important that you find the right company for your project.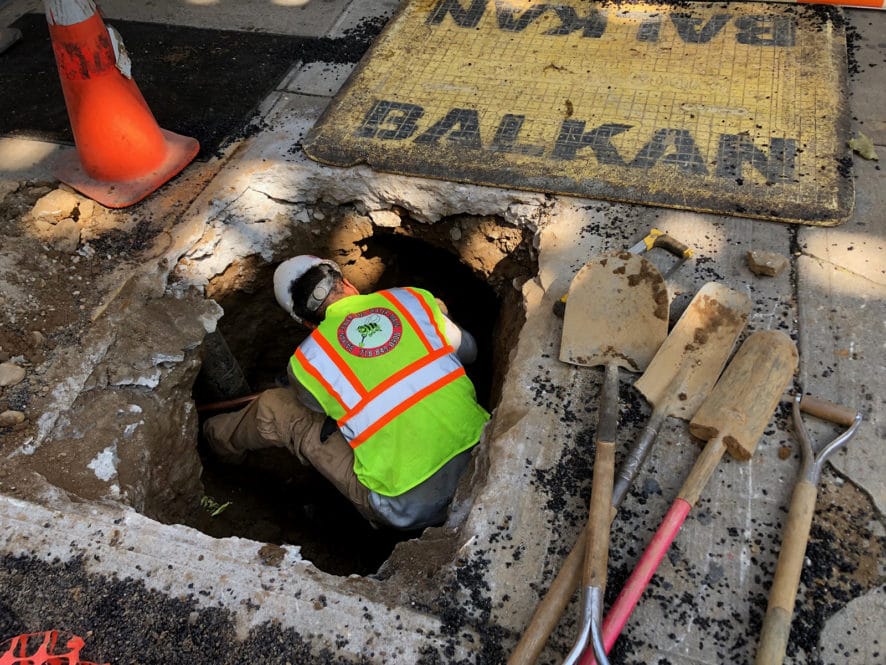 Does The Contractor Guarantee Their Work?
As you start talking to potential water line contractors about your project, it is important that you find out what kind of guarantee/warranty they offer on their work. An experienced contractor will be confident in the quality of their work. They will stand behind their work by providing a long-term guarantee for a period of time following the completion of projects.
A guarantee is a sign that a contractor is confident in their abilities. It can also show that they will do the job right the first time. However, before you decide to work with a water line contractor, it is imperative that you ask for a physical copy of their guarantee and read through it thoroughly. Make sure that you know what exactly is covered under the guarantee and how long it is good for.
Find Out Who Will be Doing the Work
Make sure that you find out who will actually be doing the work when you hire a water line contractor. While you may assume that the person you first speak to, or the person who inspects your property and provides you with an initial bid, will be doing the work, this isn't always the case.
The fact is that your project may be worked on by another contractor, one who was subcontracted out by the company you hired. Passing work along to a subcontractor is much more common than you might think. This could mean that the person who ultimately handles your project does not have the knowledge and experience you thought they did. You should then make sure that you know exactly who will be handling your repairs. Avoid working with a company that uses subcontractors if possible. This way, you can ensure that you have the most experienced people working in your home.
Make Sure That They are Properly Insured
Make sure that a contractor is properly bonded and insured. This is true any time you have someone doing work on your home, it is actually critical that you so. If a water line contractor works on your home who isn't insured and something goes wrong, you could find yourself liable for any injuries sustained by the contractor as well as potential damage to your property. Being insured for excavation work is a water line contractors obligation. Just like a plumber must be insured for gas or fire sprinkler work if that is their specialty.
Make a point of asking any contractor you are considering working with for proof of insurance. (A reputable contractor will be more than willing to provide you with this information). You should also make a point of asking what type of insurance coverage they have and whether it is sufficient for the type of work they will be doing on your home. For instance, many plumbers do not carry insurance to perform subsurface excavation. This could leave you vulnerable if an incident occurs while they work on your water line.
Encountering problems with your water line? Taking the time to thoroughly research water line contractors in your area will help ensure that your project goes smoothly. Thus, saving you a lot of aggravation down the road.
If you are in need of water line work in New York City, feel free to contact Team Balkan! Find out about our experience, qualifications, and the services we offer.