Your drain and sewer lines are vital to maintaining the comfort of your home. A sewer line issue can become one of your worst nightmares as a homeowner. Additionally a sewer repair can also be one of the most expensive home repairs. If your sewer line fails to work correctly, you will need to find the best sewer line contractors near me. Pipe repairs can be a challenging and complex process. You will need a contractor who has the knowledge, skills, and experience to complete the job.
It is crucial you find the best sewer line contractor in your local area. Note that each city and town has its own particular plumbing code, and other regulations as well. Hiring a contractor who does not have the licensing, knowledge, and experience can result in more cost to you. It can likewise also result additional damage and aggravation during the course of the work. Finding a qualified NYC sewer line repair or replacement service can be a daunting task. That is especially true if it is an urgent issue. No one wants to hire an inexperienced and unlicensed sewer line contractor.
When the time comes for you to contact a sewer line contractor, it is important to conduct a little research. It's note too difficult to verify licensed sewer repair and replacement contractors. Before you allow someone to work on your sewer system in NYC use this handy Department Of Buildings license verification tool.
The Ins and Outs of Finding The Best Sewer Line Contractor
Homeowners, property owners, and business owners will all inevitably need the services of an effective and reliable plumber. However, finding a sewer line contractor can be a little more difficult. A little research will certainly go a long way when it comes to navigating the world of sewer lines. Some good ways to conduct your research: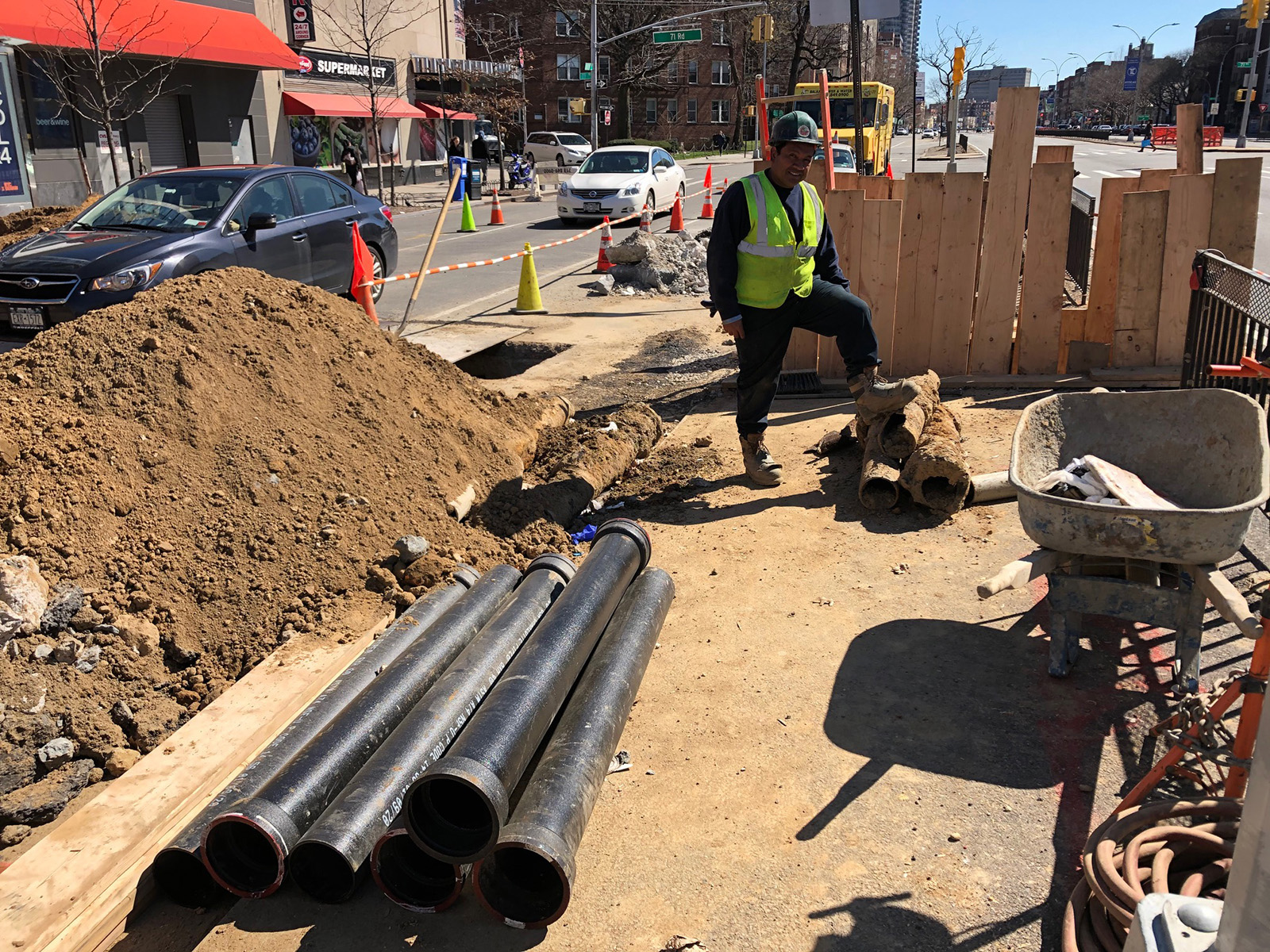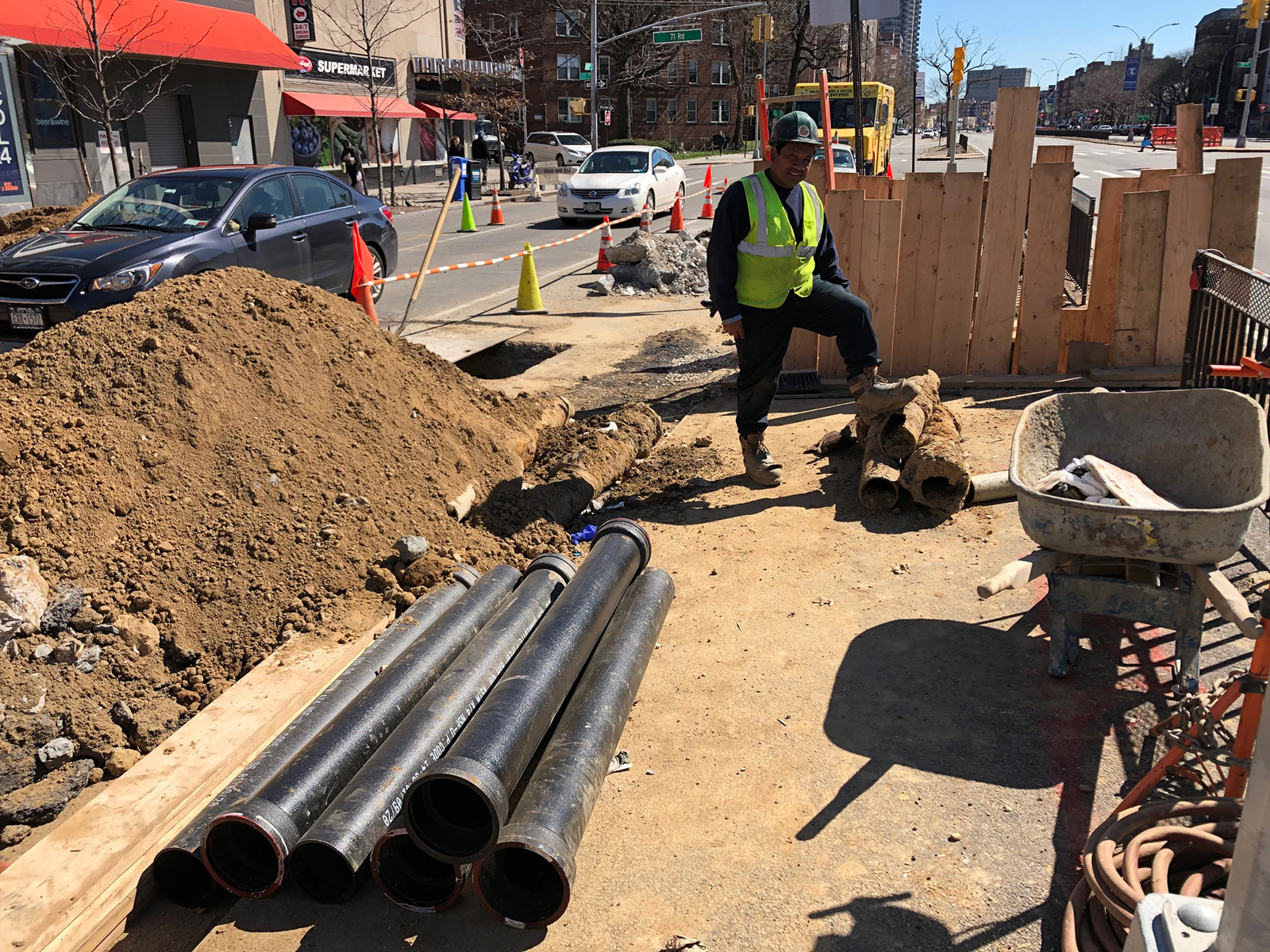 You will be glad you took the time to find the sewer line contractor before you trust someone to work on your sewer line. With the right research, you will be able to avoid expensive issues that continue to return. Your home, property, or business will thank you. If you'd like more extensive information, read about hiring for a sewer repair.
How to Find a Sewer Line Contractor
One of the best ways to choose a sewer line contractor is to choose one that has a great reputation. Just as you ask family members and friends for recommendations on movies, restaurants, music, etc., you can do the same for sewer line contractors, as stated above. Your family members and friends will be open and honest about any experience they have had with a particular sewer line contractor. Word of mouth has always been a great route to turn to when you are looking for any type of service.
Certified and Licensed
As you are conducting your research, it is important to make sure the sewer line contractor you are considering holds the required certifications and licenses. The contractors you are considering must hold the required licenses and certifications. This means they have taken the time to increase their knowledge of techniques. Their use what they have learned will provide you with higher quality services than an unlicensed individual.
You will also want to ensure the contractor you are considering carries insurance for their services and technicians. Insurance is incredibly important when anyone works on your property because the insurance will protect your home if any damage occurs during the sewer repair or replacement process. Proper insurance will also likewise prevent you from other claims, such as liability or damage to public property claims.
Use of Technology and other Techniques
Today, there is an incredible amount of technology and techniques that can be used to provide the most effective results. This will certainly be important when homeowners, property owners, and business owners have a need for more advanced repairs. This is why it is recommended to find a sewer line contractor who is aware of the latest technological advances and uses them to repair sewer lines.
When you find a sewer line contractor who is not familiar with advanced equipment, the mistakes that are made can result in additional mistakes. On the other hand, the sewer line contractor can end up doing work on your sewer line that was not necessary. Many sewer line contractors will use video cameras and other types of equipment to perform inspections. Video cameras will eliminate the guesswork and will lead to better decision-making. When video cameras are used, the sewer line contractor will be able to give you a definitive answer of what is wrong with your sewer line. Another helpful tool are highly sensitive pipe locators, which can pinpoint the exact location of a broken underground pipe. Making an excavation in the wrong location is an expensive mistake that can lead to homeowner vs. contractor disputes.
Repairs, Replacements, and More
Calling a sewer line contractor who is adept in all services and issues will save you a significant amount of time and money. While performing the sewer line repair, the contractor may locate another issue. You may be surprised at how much time and money can be saved by having a contractor who can handle any issue that arises during the visit.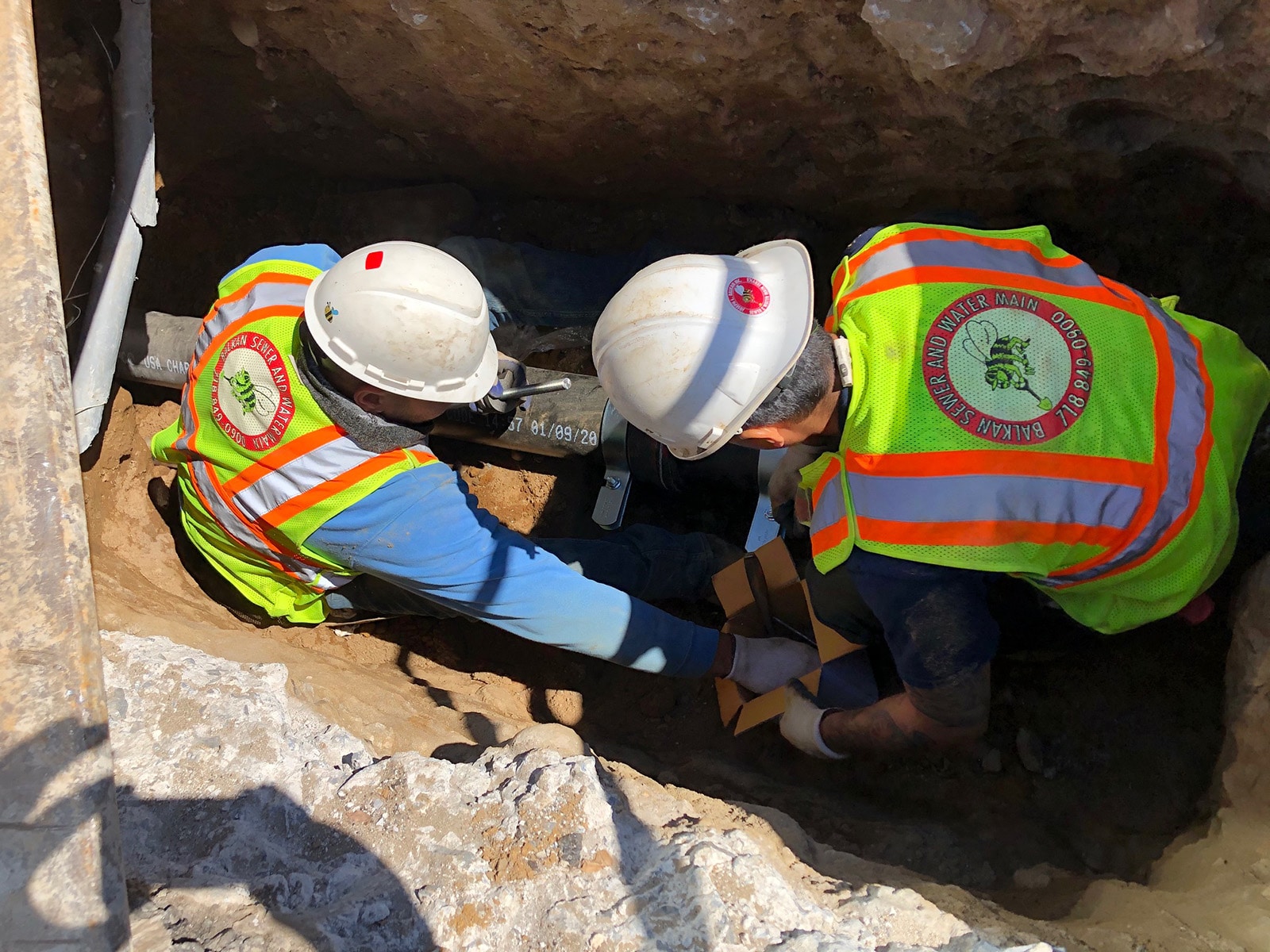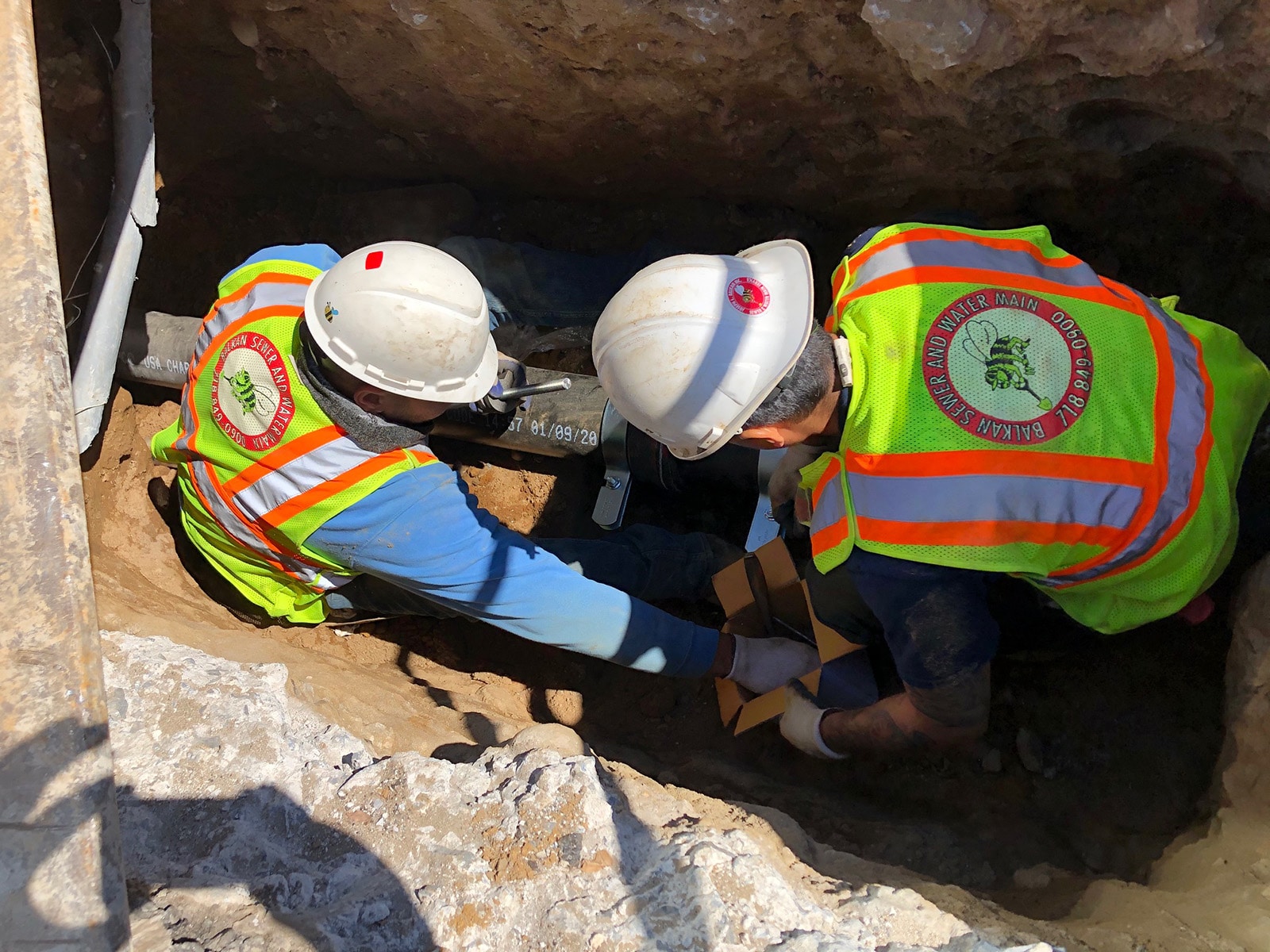 When looking for the best sewer line contractors near me, you should look for sewer line contractors who can provide a variety of other services. Find a team you can rely on for multiple needs should give you the peace of mind you need because you will know you have a trusted and experienced professional who can handle the unexpected.
Questions to Ask Before Choosing a Contractor
Once you have conducted thorough research, you should feel comfortable contacting a few of the sewer line contractors that you feel you like the best. You should be prepared to ask the list of contractors a few questions. The answers the sewer line contractors provide should be enough to help you choose a service that will be the best fit for you.
Here are some questions you should ask sewer line contractors before making a final decision:
How long have you been providing sewer line services?
What sets you apart from the other contractors in the area?
How much are your services?
What type of sewer services do you currently offer?
Do you offer emergency services?
Do you always stand by the work you perform?
Where does safety fall on your list of priorities?
Can you provide reviews and testimonials?
Choosing the best sewer line contractor to provide you with the services you need can be a major challenge. We understand it is not always an easy task to weigh all your options and make such a key decision. However, if you are willing to take the time to ensure you find the best contractor, it can be done. You can find the best sewer line contractor for your needs by arming yourself with as much information as possible so you can be prepared to ask the right questions.
Why Balkan Is Your Sewer Line Contractor of Choice
At Balkan Sewer and Water Main Service, we provide reliable sewer repair and replacement services to homeowners across NYC. Our contractors are highly skilled and always on time. Our clients can always count on the Balkan team to identify the sewer line issue and offer the best possible solution at an affordable and honest price.
If you have a sewer line issue on your property, we know you will want the repairs to be completed as quickly as possible. However, hiring the first sewer line contractor you find can result in a significant loss of money and time. We encourage you to use the tips above when trying to find the best sewer line repair service near you.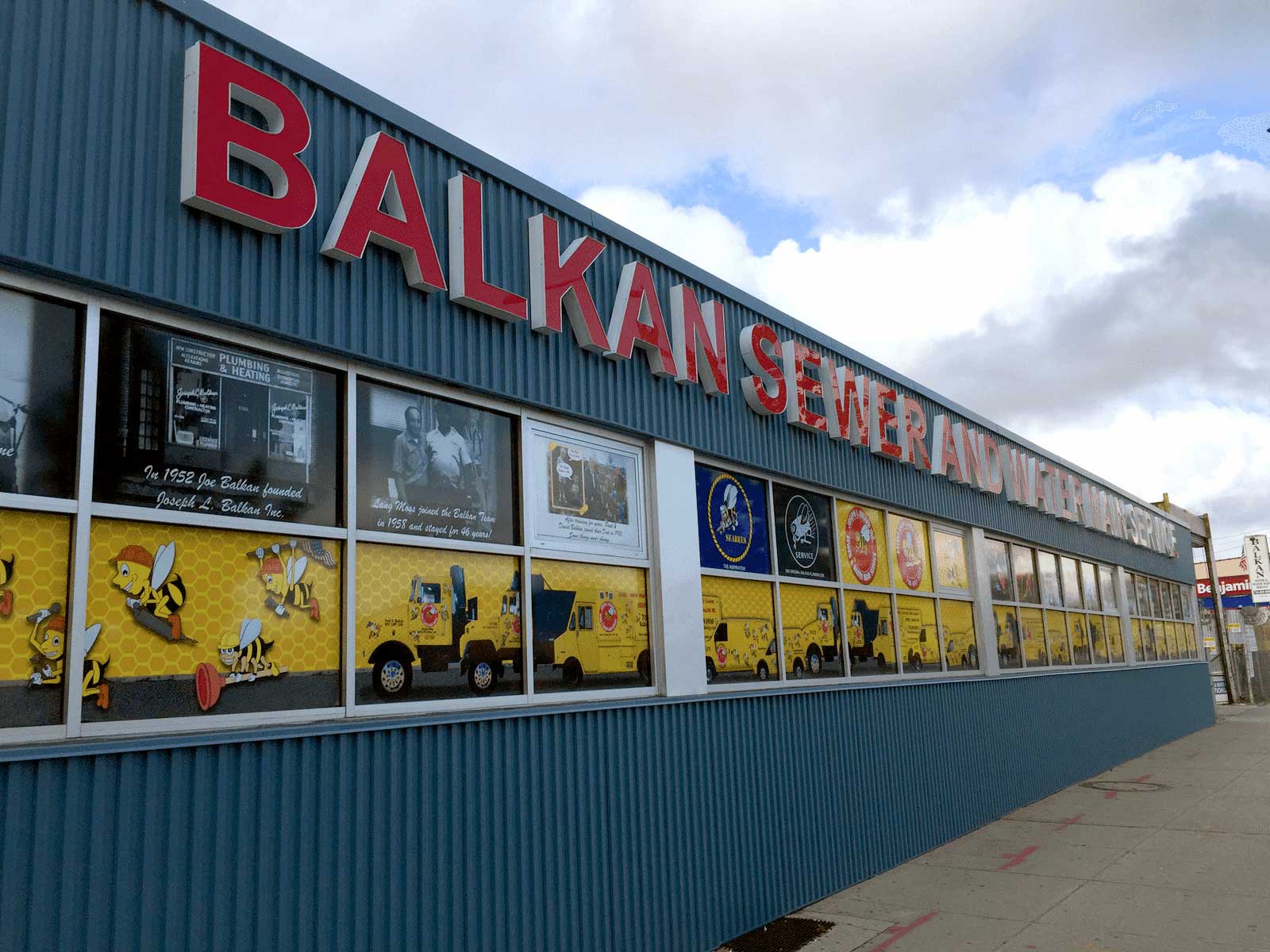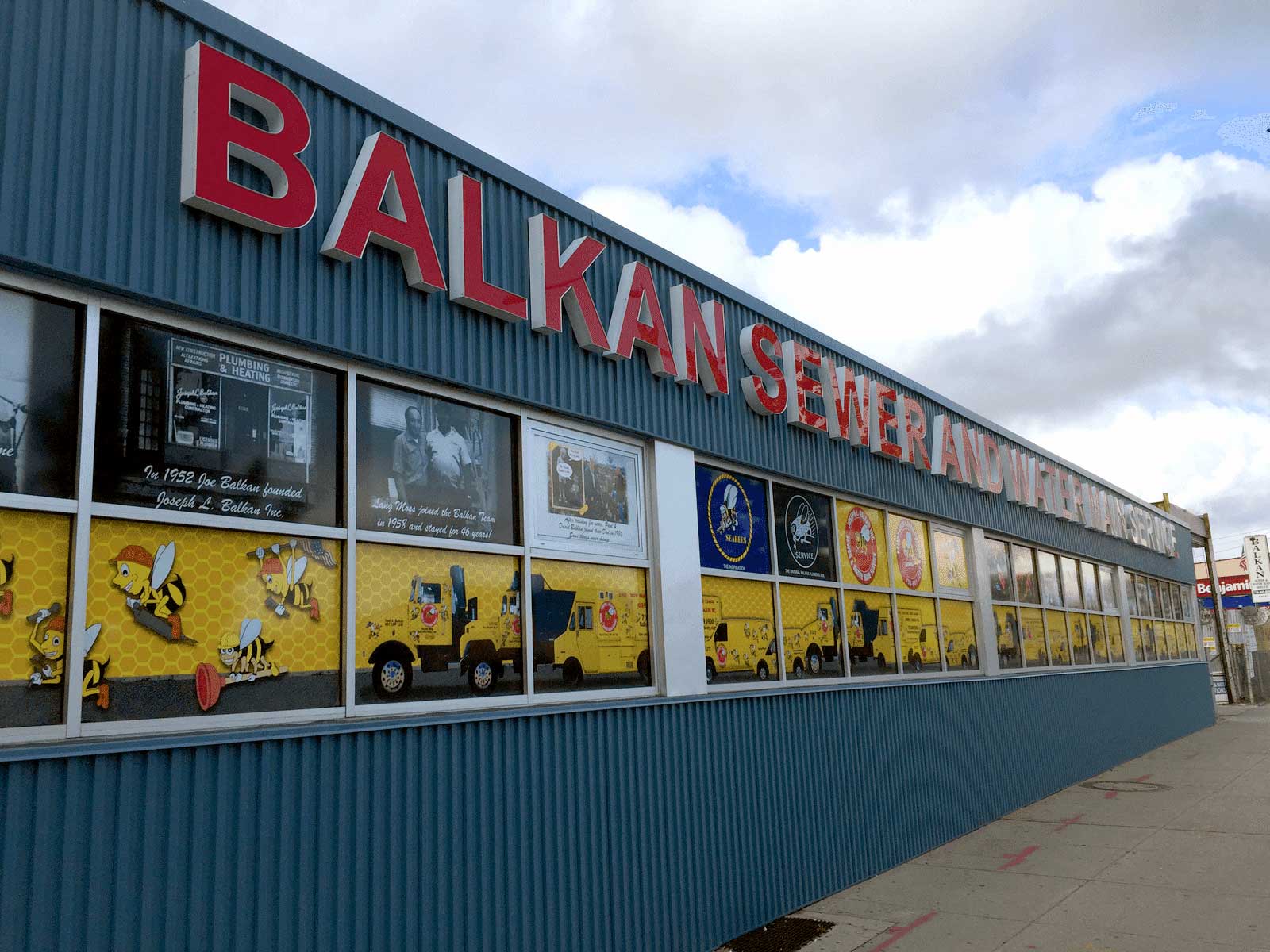 As soon as you suspect a problem with your sewer or water line, you will need best sewer line contractors near me. One break or blockage can lead to expensive damages. Time is of the essence when you encounter a sewer line problem. At Balkan Sewer and Water Main Service, our team offers a wide range of sewer, plumbing, and water main services across NYC. Contact us today at (718) 849-0900 for a consultation.