A commercial office building needed a water line replacement that consisted of installing two 10″ main line control valves. An additional issue was that all of the water main work had to be performed on a Sundays only. Not only is working on 10″ water pipe highly specialized work but it requires a high level of coordination to ensure that work be started and completed on a Sunday. All plumbing supply houses are closed on Sunday so there was no margin for error.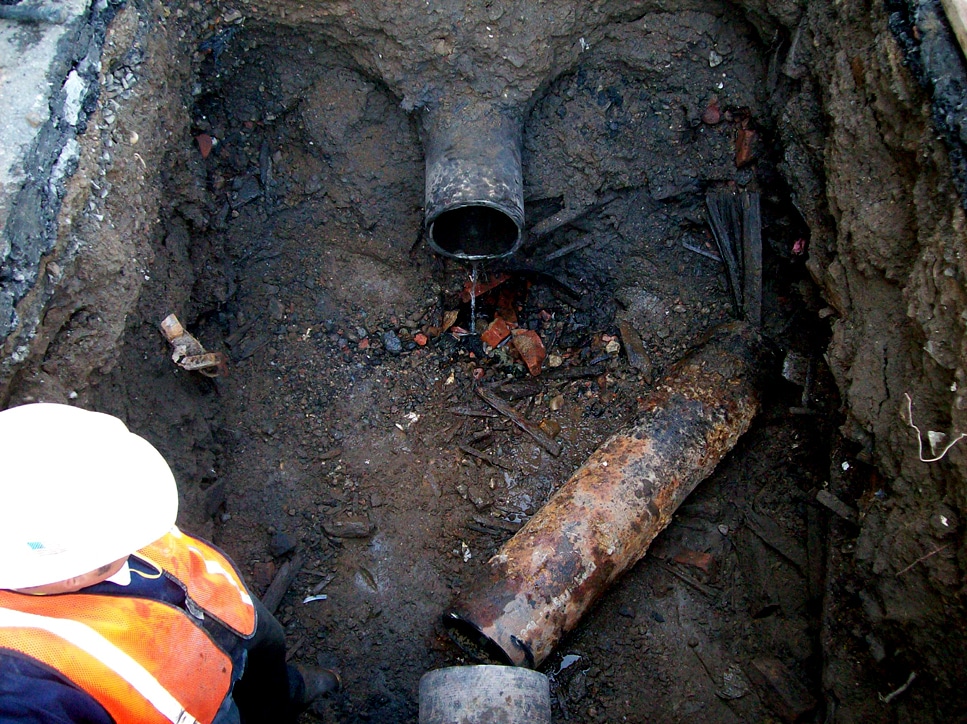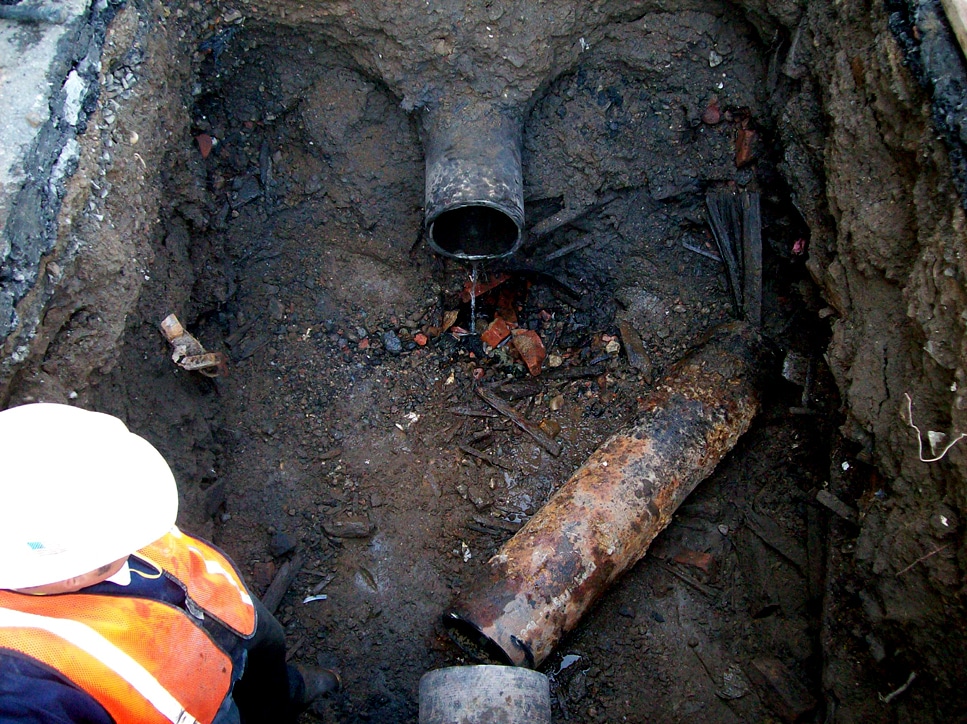 Only a handful of water main contractors have the know-how to work on 10″ water main valves. Even fewer water main contractors can provide Sunday service when water service absolutely must be restored by Monday morning. Balkan Sewer and Water Main was chosen for this project. They have prided themselves on catering to the needs of their Clients for over 60 years. Balkan made special arrangements to attend to this water line replacement and ensured that all work would be performed seamlessly.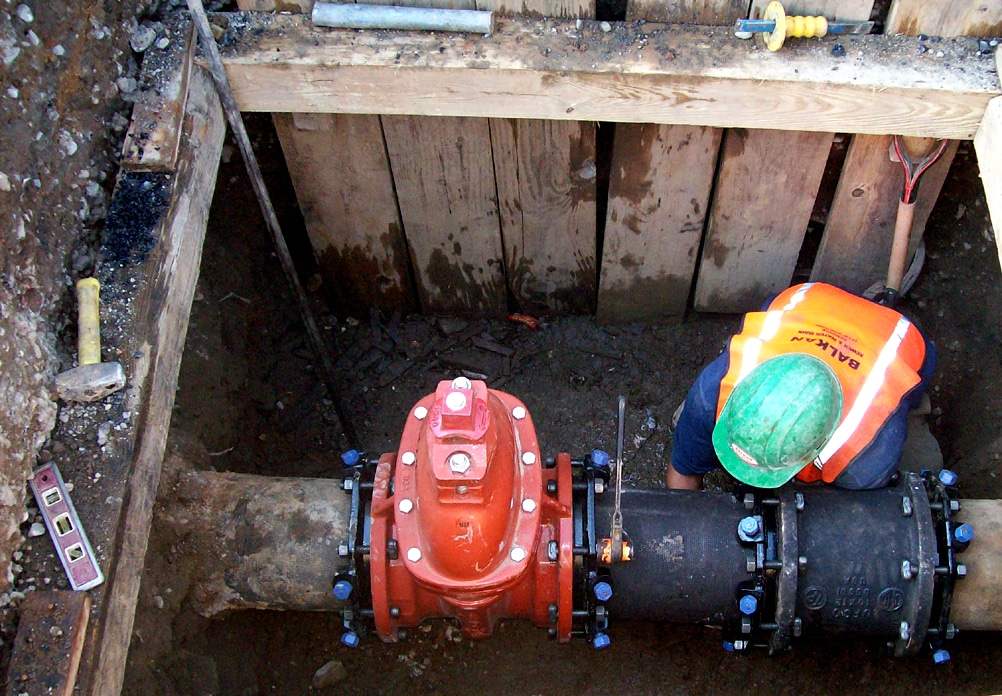 All specialized tools, materials, and equipment were prepped and ready to roll on Sunday. That meant ensuring the exact size of the existing pipe and having a back-up plan for each and every aspect of the water line replacement. In addition Balkan is a water main contractor operating out of a 48,000 square foot facility that is unsurpassed in the industry for its stock of material, tools, and equipment.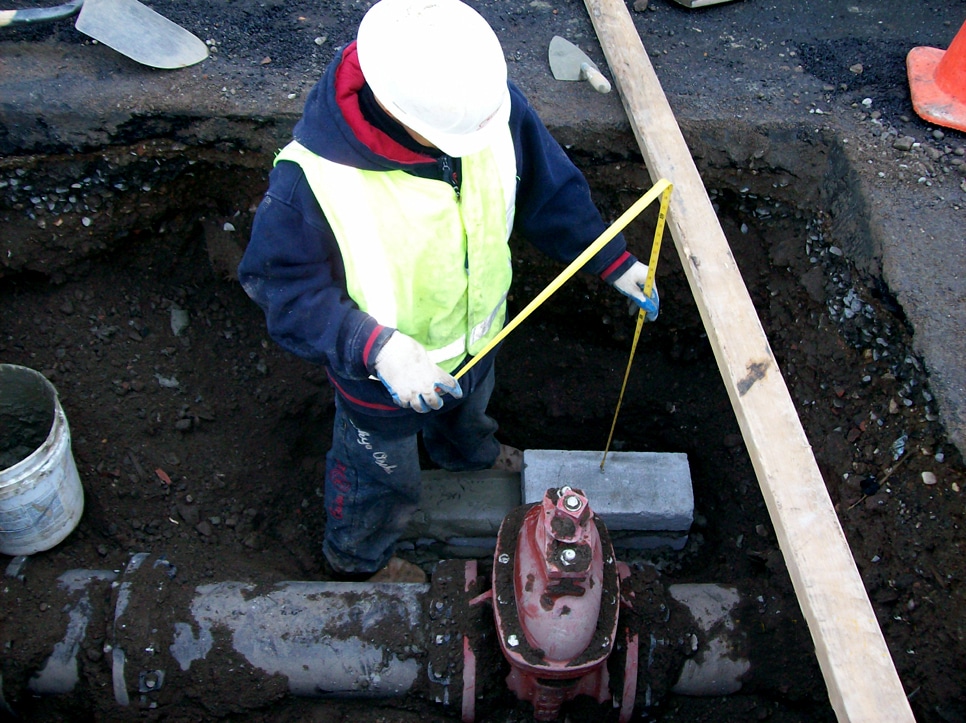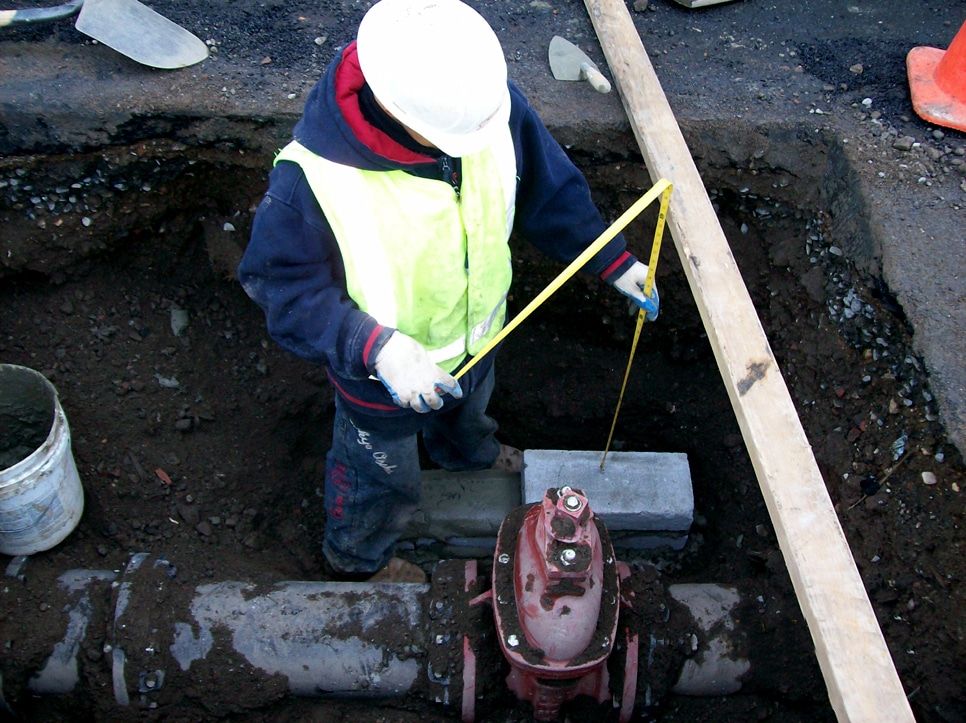 A safe excavation was made and the pipe was carefully measured for both length and circumference. New ductile iron water main pipe cut was cut to the exact correct size along with specialized fittings. A high quality domestically produced water valve was installed at two separate locations. All required water main fittings and tools were on hand. In short the job went off without a hitch. The only call the client got from Balkan was on Monday to let them know the job was completed as planned.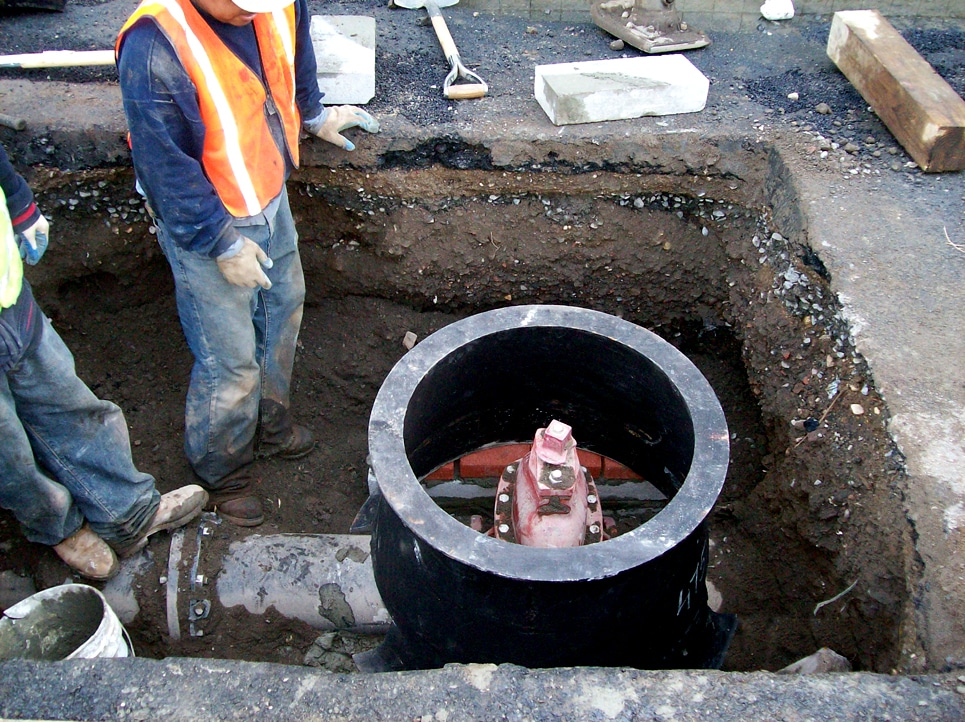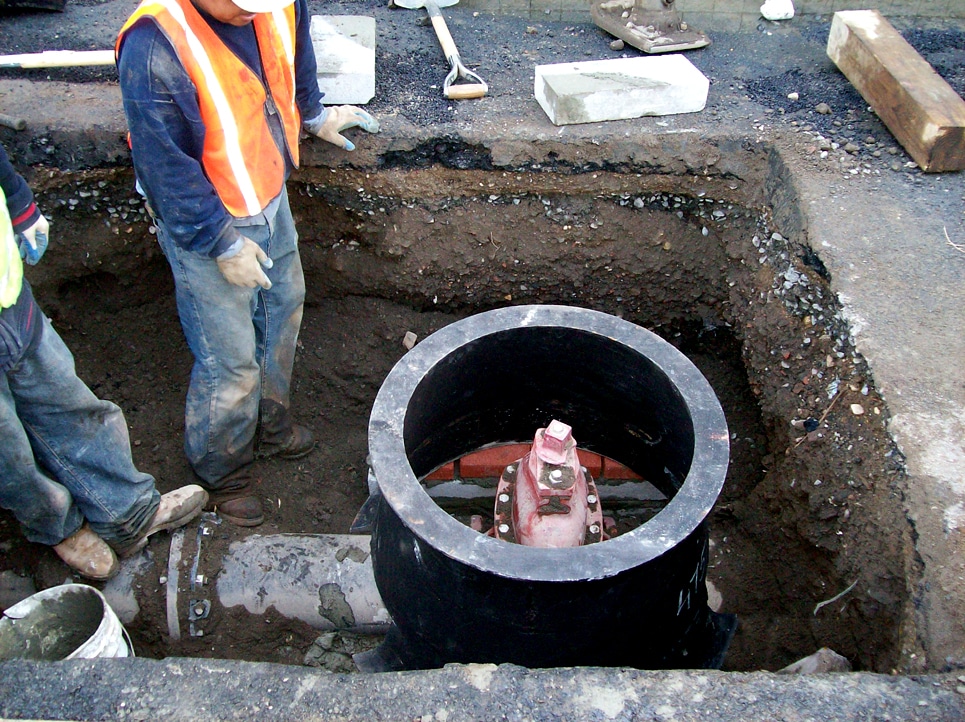 Balkan has been providing high quality water main service for water line replacements and the same level of service for sewer work as well for over 60 years. For superior service throughout Brooklyn, Queens, Manhattan and the Bronx call Balkan for all of your sub surface sewer line and water main needs.Count on The trusted name in the New York City water main industry for the highest quality sewer and water installations that are typically below budget.