New York, USA (FEBRUARY 5th 2013) FOR IMMEDIATE RELEASE:
Frozen pipes become burst pipes after they defrost. This Winter poses special challenges for victims of Hurricane Sandy as many have not moved back into their homes. Unoccupied homes that have no heat and where water is stagnant in the plumbing system are much more likely to freeze over the Winter. That is only the beginning of the problem, as when frozen water expands it ruptures pipes and plumbing systems. When the water in the burst pipes defrost and starts running again leaks occur.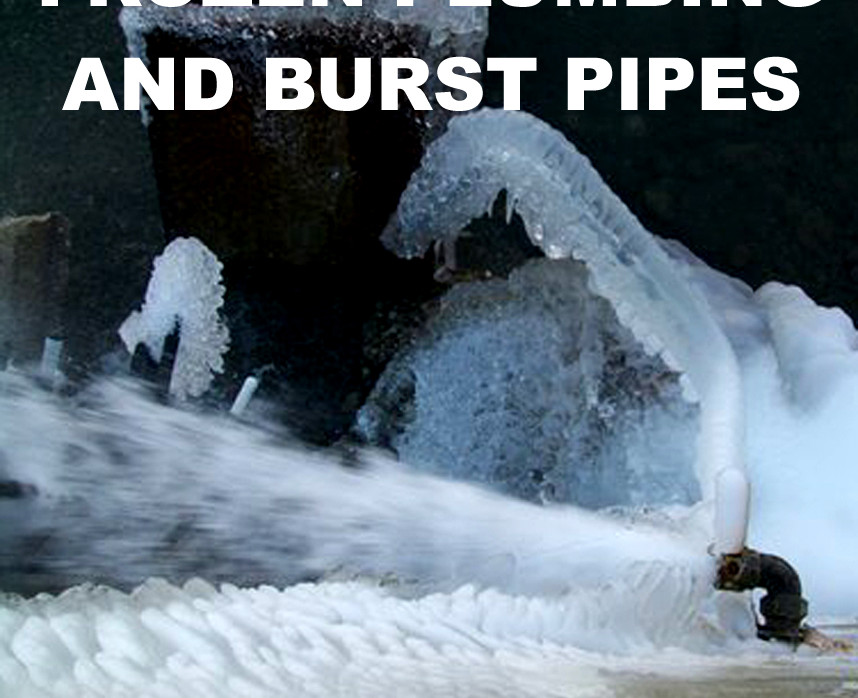 The end result of frozen pipes is heavy water damage and flooding, particularly if the house is unoccupied and not being monitored Winterizing the plumbing in an unoccupied house is done in very specific steps. If the house has no heat or electricity, like many Hurricane Sandy affected houses, these steps have to be followed carefully. It is advisable to drain out all water from every system instead of trying to insulate each and every part of the plumbing system.
Close the main control valve for the house
Closing the main control may seem like a simple task must you must choose the correct valve to close and understand that different valves operate differently. In addition they must be operated properly to avoid damaging or breaking the valve. Read how to close a main control valve if it is a ball valve or a gate valve.

Drain the plumbing system
Draining the plumbing system involves several steps. Initially opening an outlet at the lowest point of the house and highest point of the house will drain out most of the water. It is also a good idea to disconnect the plumbing just above the water meter to also drain out water. Do not break the seal on the meter when you do this.
Drain the boiler and hot water heater
This is best done by a licensed master plumber, trying to do this yourself is not recommended and may result in damage to the systems. That said, first the gas needs be closed to each unit. Then the hot water heater and boiler need to be drained out. Leaving water in the units when the house is not heated will result in the water inside each freezing and splitting each of the units. This would result in thousands of dollars of damage.
Insulate the water main and water meter
If there is electricity in the house heat trace tape should be wrapped around any exposed area of the water main and meter. If there is no electricity it is important to carefully wrap the meter and exposed portion of the water main with insulation, using multiple layers of insulation is advised.
So far this Winter has brought an unusual volume of frozen and burst plumbing. It seems that once a house is unoccupied it becomes out of sight, out of mind. This is a big mistake. Compounding the damage from the terrible hurricane is the last thing a homeowner wants to do. If you have failed to take the above appropriate action to protect against frozen pipes you should carefully examine your plumbing system, or have a licensed plumber do so. Another point to remember is when water starts to leak and run through your meter it goes on your bill. An unattended leak will result in a needlessly high water bill. When pipes are frozen everything can appear fine, it is when they defrost that the damage occurs.
Unique solutions for unusual situations
When a house will be unoccupied for a long period of time and the water main has become damaged inside the house it requires a special solution. Merely replacing the damaged water main inside the house and turning the water back on is not the best solution. The newly replaced section of the main will be prone to freeze again and get damaged again. Opening the roadway and closing the tap connection is also not the ideal answer to the situation New permits and re-excavating the roadway will be required to activate the water main when the time comes. That would mean paying twice for the job.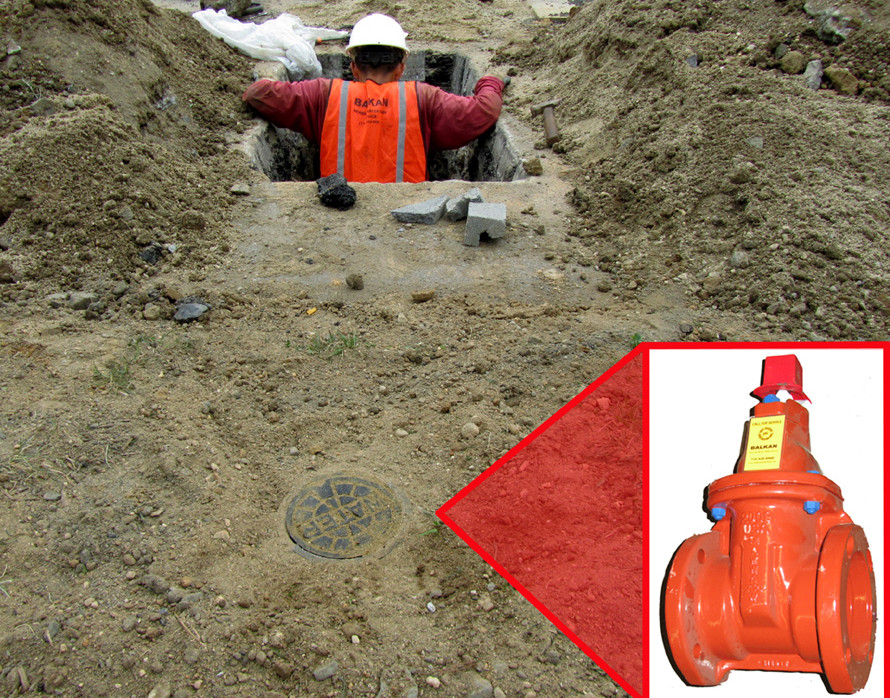 Ideally the best solution when a curb valve does not already exist to to install a curb valve. A curb valve is a valve that is be buried below the ground with an operating box over it. A simple tool allows for water to be easily opened or closed without any excavation being required. By installing a curb valve work is only required one time and the situation is completely addressed. A curb valve is used to open or close water to a house without having to dig.
About Joseph L. Balkan Inc.
Balkan Sewer And Water Main is the largest sewer line replacement and water main service company in New York City. We are licensed, bonded, and insured. As a family run sewer and water main company in operation for over 50 years, our 10-year guarantee means we continue to stand by our work after the job is done.We are expertly equipped, from our 48,000 square foot facility to dozens of trucks, heavy moving equipment, backhoes and pneumatics. For all your subsurface plumbing including; water main repair and water main replacements, sewer repair and sewer replacements, catch basins, fire hydrants, manholes, and specialty excavation work, we can help. Contact Balkan Sewer And Water Main today or visit www.balkanplumbing.com.