As a property owner, whether your home, an investment or a commercial property, you may think that all guarantees are alike. But that is far from true, the issues of importance are always in the details. Clearly the most advantageous type of a guarantee is an unconditional guarantee. Another important feature is the length of the guarantee, and the past history of the company you are considering hiring.
Warranty vs. Guarantee: Is there a difference?
While there may seem like a warranty and a guarantee are two entirely different things, they really are not. It really comes down to that particular company's choice of wording. Using the wording "unconditional guarantee", or "unconditional warranty", makes for no difference whatsoever between the two. Again, the thing of importance is in the actual wording that describes the guarantee or warranty.
Balkan Sewer And Water Main Service Unconditional 10 Year Guarantee
The Balkan Team provides 10 year unconditional guarantees for all sewer and water main replacement work. This guarantee covers labor, material, permits, and any required restoration. Simply put, it covers all components required if any corrective work is ever needed during those ten years.
Naturally, if damage is caused by a 3rd party or outside event (such as physical damage by another contractor) the guarantee would not apply.
Does an Unconditional Guarantee have benefits?
Naturally the word "unconditional" gives one peace of mind, and should have inherent benefits.A guarantee should be short, and simple to understand. If it is more than a couple of sentences, take the time to read it carefully. In some cases a guarantee can be altered to suite your needs. For instance, if you're in the process of selling your home, you want to make sure the guarantee is transferable.
Even unconditional guarantees may have sensible exclusions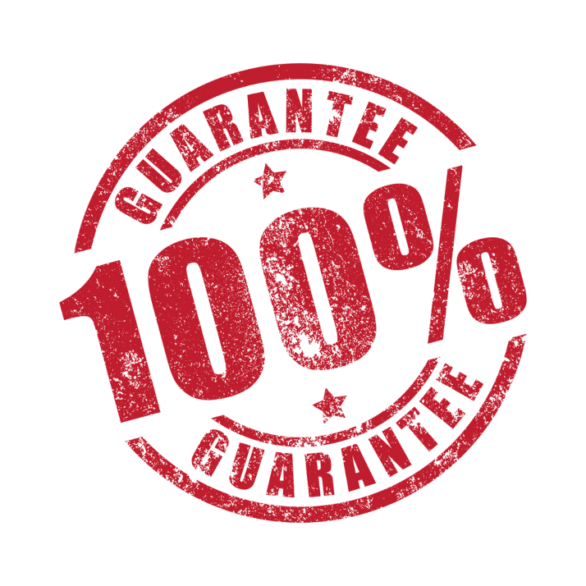 However every product and service is different, and likewise has to address certain contingencies. For instance, an electronic appliance will typically state that it is misused or tampered with, that the guarantee is void. Likewise if you use the wrong parts or fluids in your car, it is likely your warranty will be void. Similar the those products, an unconditional guarantee on a sewer or water line typically has exclusions as well.
On a typical guarantee on any sewer or water line job there will be an exclusion from third party damage, or electrolysis. An example of third party damage is if another underground utility contractor were to puncture your brand new water service line. Electrolysis is stray underground electric current that can eat through a copper line in a matter of months. To learn more about stray electric current and how it affects copper water lines read Electrolysis Is A Copper Water Line Killer.
Read the fine print: Guarantees with unexpected exclusions
There are a host of possible of possible exclusions or "fine print" items you should be on the hunt for. They may not be expected, but as the consumer, you owe it to yourself to read it through. It cannot be overemphasized that you should read all guarantees carefully. That is regardless of how comfortable your relationship with the contractor or service may be. If you find wording confusing or contradictory always ask questions before signing the agreement.
The 4 primary components than may be excluded in a guarantee
Make sure the guarantee is transferable, a nice benefit if you sell your property. If it is not included, ask for it to be amended.
A guarantee that is pro-rated over the length of the coverage loses its value over time. A guarantee is more beneficial if it is in full effect for the length of the unconditional guarantee.
Sewer and water line guarantees that exclude defects in material leave you holding the bag for such defects. In the case of underground plumbing installations that can run into thousands of dollars. As a side note, defects in copper water tubing and soil pipe are typically visible to the naked eye. Therefore an experienced sewer and water main contractor can spot most defects before the line is backfilled.
Make sure the guarantee covers all components of the job. That means labor, material, permits, and restoration. Simply put, if your guarantee only states it covers certain items, that means all other items are excluded.
The History and Reputation of a Company
One of the most important aspects of a guarantee is the history and the reputation of the company offering it. For instance, what if a company is in business for less than 10 years? Then obviously the company offering you a 10 year unconditional guarantee is less meaningful. Likewise if a company has changed names numerous times over the years is cause for pause.
An unconditional guarantee is of little value if the company is out of business, or has changed to a new name. Note that an individual claiming they have been in business for decades is quite different than that particular company being in business that long. If you ever want to check on a company in New York State to verify the length of time they have been in business visit NYS Department of State Division of Corporations.
The Balkan Difference: The Team You Trust
Team Balkan has been in continuous operation under the same family for just under 70 years. In that span of time over 70,000 New Yorkers have trusted Balkan to service their homes and other properties. Balkan Sewer And Water Main Service offers 1o year Unconditional Guarantee of all replacements of existing water line and house sewer lines. Our guarantee is solid and meaningful. It is backed by the full integrity and proud history of our Team. We start our jobs as promised, finish what we start, and fix things when something goes wrong. We keep things simple, you call us and we do what we promise to do. Contact Team Balkan today for expert advice and service.