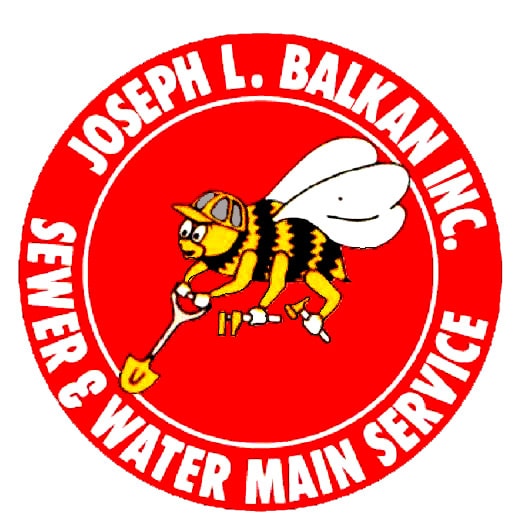 Sewer repairs or sewer line replacement work should be considered carefully before hiring a contractor. Sewer lines frequently do not run in a predictable way, and can be hard to trace before excavating. A sewer repair can sometimes solve a problem, but more frequently a sewer line replacement is the right choice.
Points to consider before working on sewer lines
What is the cause of the problem on the drain pipe?
Where is the point of the defect in the pipe?
What is the cost difference between sewer repairs or a sewer line replacement?
The different types of sewer line problems
Back-pitched drain pipe

Dislodged and misaligned sewer pipe
A root-infested pipe.
Crushed sewer line pipe.
Rotted sewer pipe
In almost all cases of back-pitched pipe, root infested, or a rotted pipe, a complete sewer line replacement must be performed. This is because a back-pitch drain pipe problem needs more than a few feet of pipe replacement to correct the problem. At the least the house sewer must be replaced from the outside front of the house to the curb line; this is considered a partial sewer line replacement.
Root infested pipe is indicative of a failure of the entire house sewer system, typically roots will infiltrate and damage the entire drain system not just one section. By replacing only a section of the line you will be prone to need future sewer repairs, duplicating and paying twice for many of the costs from the first sewer repair job.
Multiple sewer repairs at different times will cost a great deal more than doing a complete replacement of the drain system the first time and receiving a long-term guarantee.
The few times a sewer repair makes sense is when it can be verified that there is an exact point where the drain pipe is dislodged or crushed, and more importantly exactly in what direction the line runs. As this article will state again later on, house sewer lines do not necessarily run in a straight line. Digging a deep excavation and missing the pipe is an unnecessary and costly expense. It frequently results in a point of dispute between a plumbing contractor and a homeowner. This is why Balkan typically will not do sewer repairs unless an exact point of the defect can be verified and NYC DEP records can verify how the house sewer runs. Balkan typically receives numerous calls a year to perform corrective work after others have done faulty sewer repairs, or illegal sewer liners.
The point of defect determines the sewer work required
A sewer for most houses is many decades old. Even though there are typically NYC DEP sewer records available, they only indicate where connections to the city sewer are available, not necessarily used for the sewer connection. Many times a sewer will veer off on unexpected angle, or available connections are not used as would be expected. Unless the point of connection can be verified without a doubt, taking a chance and possibly digging in an incorrect location is a costly affair.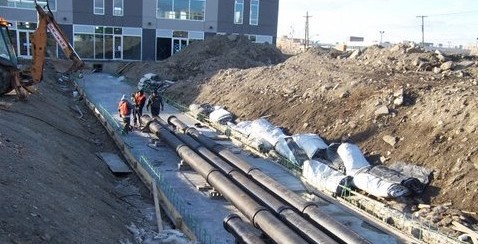 If the point of connection can be verified and that is likewise the point of the defect, then a repair at the connection can be performed. If the point of the defect is within the area from the front of the house to the curb line then a partial sewer line replacement is the way to go. In almost all cases performing a repair between the front of a property and the curb requires the exact same labor as completely replacing the pipe system from the front of the property to the curb line; therefor the price difference does not justify only doing a repair. Once again for most sewer line problems, unless at the beginning or very end of the run of pipe, sewer repairs of only a few feet of sewer pipe will not fix the problem.
Typical price differences between sewer repairs and full replacements
In most cases a sewer repair will cost more than 50% of a complete sewer line replacement. Many costs are fixed such as permits, mobilization and restoration making the price difference much less than one would suspect. A complete sewer line replacement, as of this writing, in the outer boroughs on a typical street will cost between $7,000.00 to $9,000.00 and receive a 10 year unconditional guarantee. A typical sewer repair would cost a little more than 1/2 of the above quoted amounts. Location of the property and depths of the city sewer have a great bearing on the quoted price. One should always remember that pipe lining is illegal in NYC for house sewers, and frequently cost more than a legal house sewer installation.
Balkan Sewer And Water Main Service provides free no obligation site visits, and free written quotes for all sewer line problems. Balkan has been in continuous operation under the same trusted family name for over 60 years.