New York, USA (OCTOBER 20th 2014) FOR IMMEDIATE RELEASE:
Often in business, the office personnel may not have front-line experience commensurate with their office duties. This can lead to a disconnect of practical knowledge and impact the employees ability to address specialized issues when they arise. This can be especially true in a water main and sewer company. To alleviate this disconnect and close the gap between our front-line and office personnel, Balkan Sewer And Water Main Service initiated field trips as a tool for team building and increased customer service.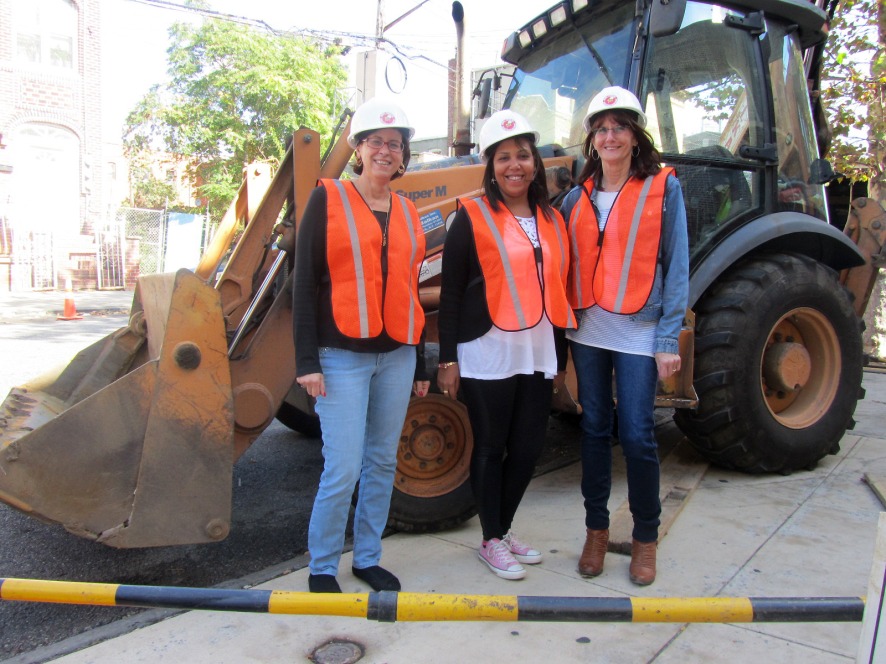 For sewer and water main work – Seeing is understanding
No matter how familiar office and other support staff may be with technical terms and paperwork, nothing compares with experiences in the field. In a wide and varied assortment of businesses conflict exists between those who work in the field and those that work in the office. And no matter how many in-house meetings are held, and no matter how many times there is an explanation of job duties, that conflict can persist. Without a clear understanding of the actual work being performed, it is difficult to create a team environment. For a water main and sewer company it is no different.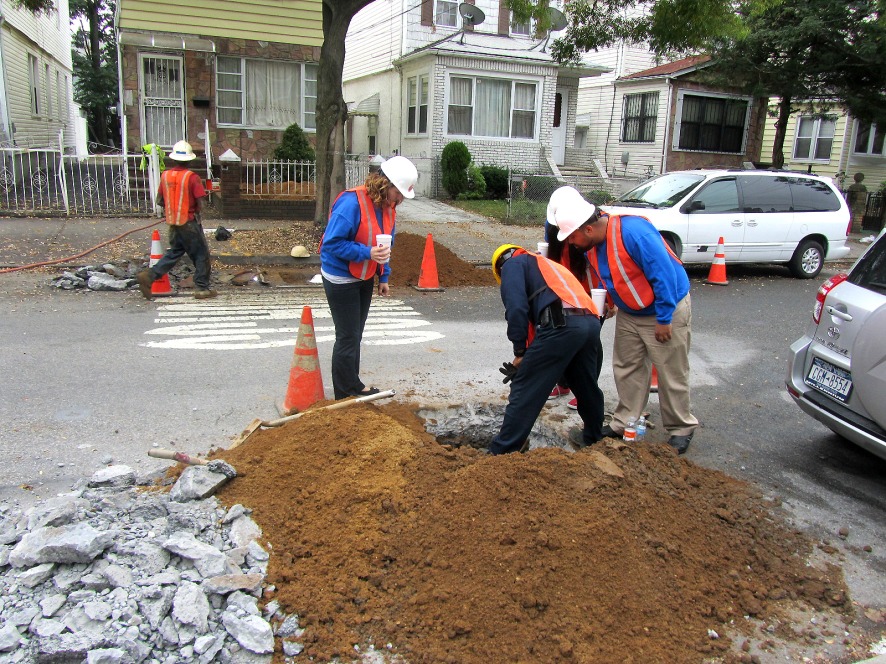 A commitment to team work and team building
Because Balkan has a commitment to working as team a new policy was instituted of regular field trips for office and support personnel. Whenever a new company policy is put in place, a staffs reaction can vary. But the office staff of the Balkan Team eagerly embraced the policy change. And to say the first series of these trips was enlightening would be putting it mildly.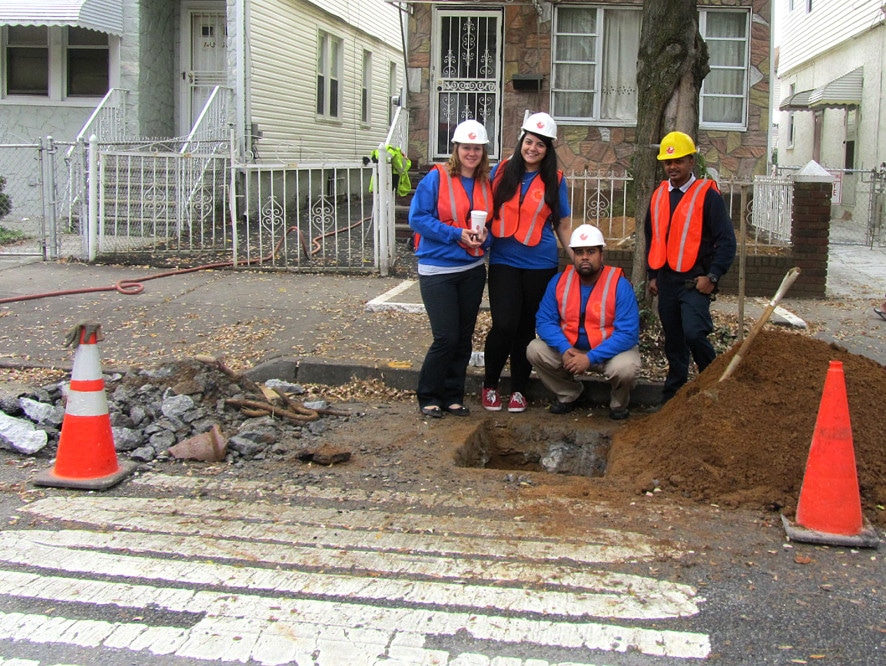 Leading the first trip was Vin Pooran a highly experienced Balkan Field Representative. Vin chauffeured three of Balkans office to staff to both a water service line installation and a sewer line installation. Both jobs were clearly explained with each question posed to Vin carefully answered. Even the client had some questions. These were addressed as well.
Leading the second trip was Dave Balkan, one of the owners of Balkan Sewer And Water Main Service. On this particular field trip Dave Balkan got to personally witness the benefits of this team building effort. The enthusiasm was unmistakable as different employees got to co-mingle on a job site for the very first time.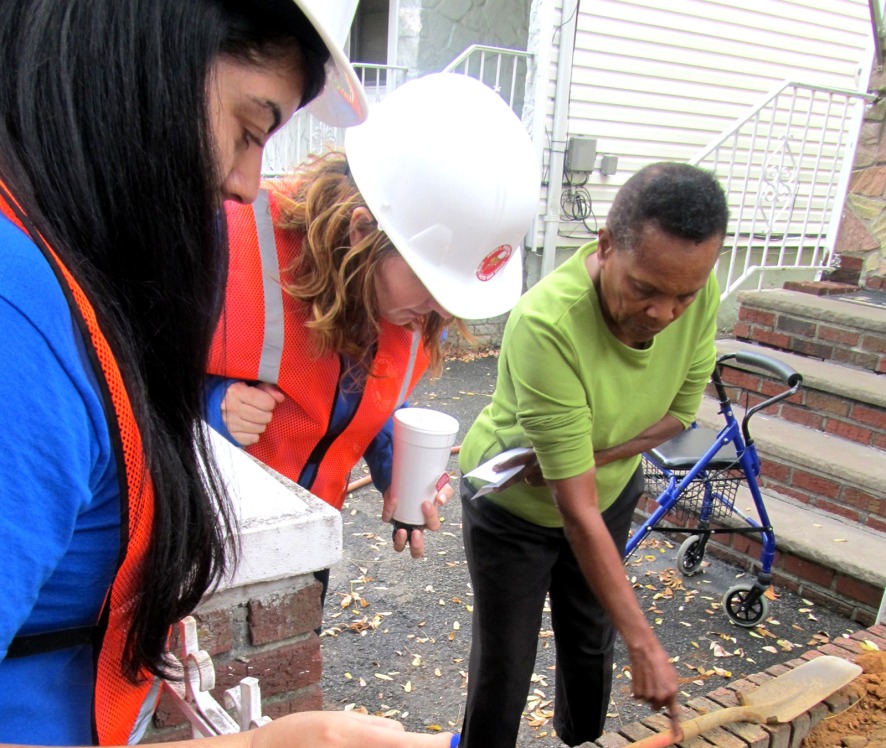 One of the results of this field trip was a respect and understanding of the hardworking installation crews daily duties and work conditions. This understanding is also vital in improving how a sewer company deals with their customers. The office staff became more knowledgeable in how to answer customer questions, job-site issues, and after-care.
A commitment to customer care and understanding
When a sewer company has a commitment to customer service, than a complete understanding of the actual physical work is vital for the office staff. The wonderful result of these field trips was office personnel seeing various types of installations in person after only knowing the vernacular and code before the site visits.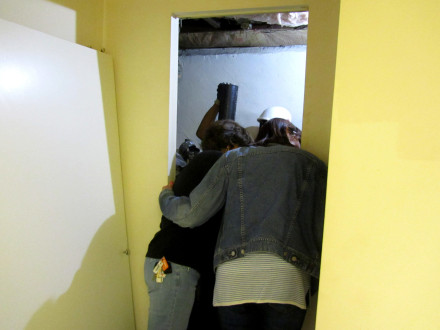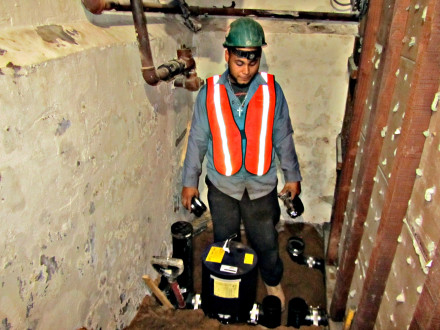 For instance, Balkan an industry leader in installing automatic sewer flood gate valves in NYC. And while the office staff had an understanding of what this specialty sewer valve accomplishes, actually seeing an installation was truly enlightening. Another nice touch was Balkan office staff and clients getting to meet each other at in-progress job sites. The exchange of positive energy was unmistakable.
A sewer company you can count on
For a sewer company to be an industry leader, they also have to be an industry innovator. In most cases that means innovation in terms of tools, equipment, and installation procedures. But it doesn't end there. Innovation should include how employees are trained, treated, rewarded for a job well done. Innovation should also include a complete commitment to a safe work place that values the well being of its workers.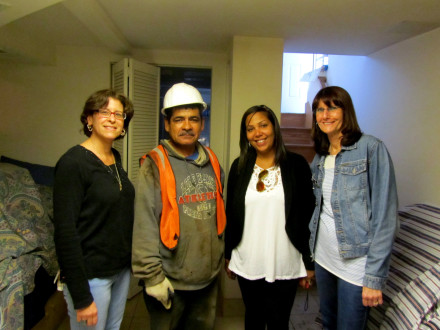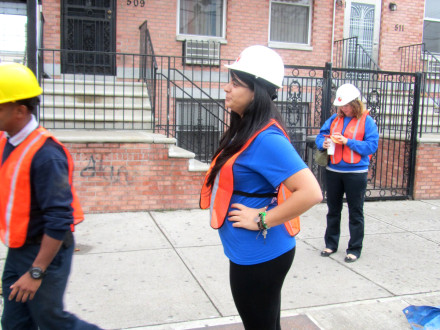 A sewer company such as Balkan, that has a complete commitment and passion for its trade, results in a company that can be counted on time and time again. Even after over 60 years of continuous operation, the Balkan Team finds ways to improve both the customer and worker experience.
[button link="/contact-balkan-plumbing/" bg_color="#EA6E24″ window="yes" size="xl"]Get advice from an expert today![/button]
About Joseph L. Balkan Inc.
Balkan Sewer And Water Main is the largest sewer line replacement and water main service company in New York City. We are licensed, bonded, and insured. As a family run sewer and water main company in operation for over 50 years, our 10-year guarantee means we continue to stand by our work after the job is done.We are expertly equipped, from our 48,000 square foot facility to dozens of trucks, heavy moving equipment, backhoes and pneumatics. For all your subsurface plumbing including; water main repair and water main replacements, sewer repair and sewer replacements, catch basins, fire hydrants, manholes, and specialty excavation work, we can help. Contact Balkan Sewer And Water Main today or visit www.balkanplumbing.com.