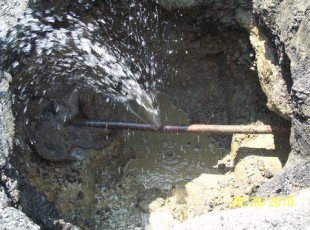 A uniform pricing policy for sewer and water main repairs from a sewer contractor may seem like an empty slogan. But to the contrary, it carries great weight and meaning to any property owner needing sewer repair or water main repairs. Balkan Sewer And Water Main Service utilizes a policy of uniform pricing to ensure that whether a client is a large real estate property manager, a publicly traded corporation, a major real estate owner, or a NYC homeowner, all clients are treated alike when they need sewer and water main work.
That means that regardless of the nature or degree of emergency, all sewer repair and water line repair clients are treated fairly and equally. Under any and all circumstances all clients receive the fairest of prices. Same-day service and accurate estimates within minutes are standard Balkan policy and incurs no additional cost to our valued clients. Time and time again Balkan turns first-time clients into loyal life-long clients due to fair and honest pricing and service for any sewer repair and water repair.  As a premier NYC sewer contractor, we know how important it is to get it right the first time.
Sewer repair and water repair clients that are accustomed to work order changes, additional charges, and pricing disputes welcome an upfront and uniform water main pricing policy. Coupled with a clear explanation and itemization of costs, Balkan has become 'The most trusted name in the NYC sewer and water repair industry' when you need a sewer contractor.