New York, USA (March 15th 2022) FOR IMMEDIATE RELEASE:
Consider The RIVER FUND if you are seeking help during challenging times, or looking for an opportunity to give back to the community. The RIVER FUND is a neighborhood food pantry in Queens, but it is also so much more than that. It is a charitable organization that works to give back to the community. While they do indeed feed families, they nurture them as well. The RIVER FUND initiative is even more essential during the COVID-19 pandemic. This period of Covid has seen many encounter financial problems, and making even more folks food challenged.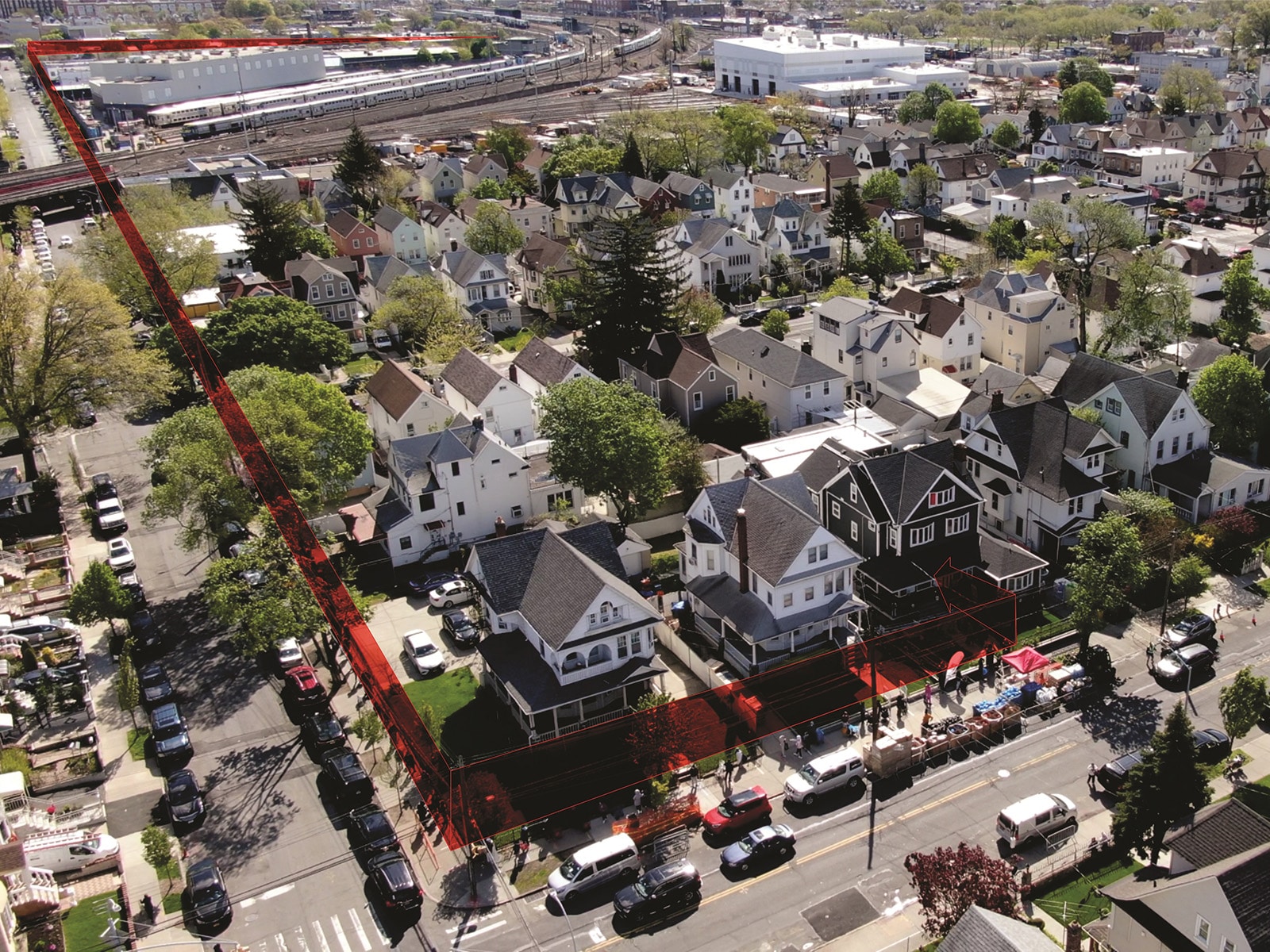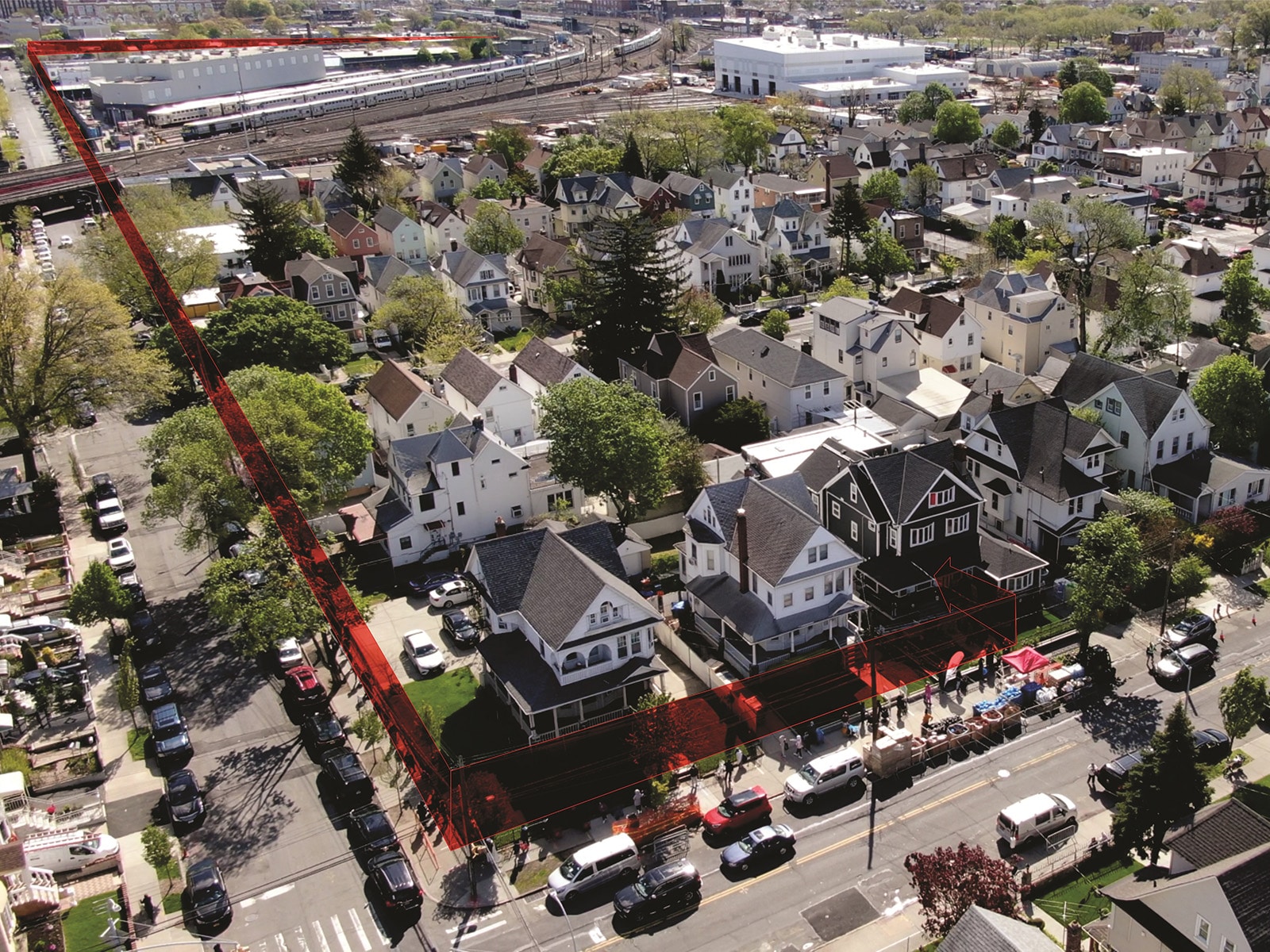 Many households in all of our local communities experience food insecurity. With that in mind, the Balkan Team has recently taken the initiative to increase their existing level of monthly donation to the RIVER FUND. It is their honor to be a small part of this neighborhood food pantry and resource located in Queens. It's a genuinely amazing charitable organization that's true to its motto "Taking poverty personally".
The RIVER FUND food pantry currently feeds over 3,000 families each week. Read on to learn more about the RIVER FUND initiative.
The History and Description of the RIVER FUND
The RIVER FIUND is a charitable organization founded in 1991 to give food and gifts to people living with HIV/AIDS. In fact, they just hit their 30th anniversary in November 2021. Goods were donated, and volunteers distributed them to the community residents through long-term healthcare centers. In addition, they also planned special events for different holidays.
The services were expanded to provide food as well as gifts to other centers in Brooklyn and Manhattan. In 1995, the RIVER FUND developed a food program that provided takeaway lunch and food staples for the food-insufficient communities across Queens and Brooklyn. They served the homeless, disabled, seniors, as well as families that lacked food staples.
Through its neighborhood food pantry initiative, the RIVER FUND distributed its services in city parks and streets. Demand for food increased over time, and the RIVER FUND attained membership in the Food Bank of New York City. Several volunteers became RIVER FUND's certified food handlers, leading to additional federal and city funding.
RIVER FUND's Initiative to Help and Empower the Community
Food insufficiency in society precipitates various diet-related health conditions like hypertension, diabetes, as well as obesity. Food insufficiency also reduces the possibility for the community to lead a healthy lifestyle. This is especially true for children, women, seniors, low-income families, and people living with disabilities.
RIVER FUND is also committed to helping people put food on their tables. With the help of various donations and supporting organizations the RIVER FUND initiative helps provide bare essentials alongside food to help vulnerable neighbors survive the moment.
The RIVER FUND neighborhood food pantry helps feed and empower people they serve to empower and help them move beyond poverty lines. People that benefit from the RIVER FUND neighborhood food pantry include:
Children
Working, low-income families
The homeless
Low-income seniors
Adults and children living with HIV/AIDS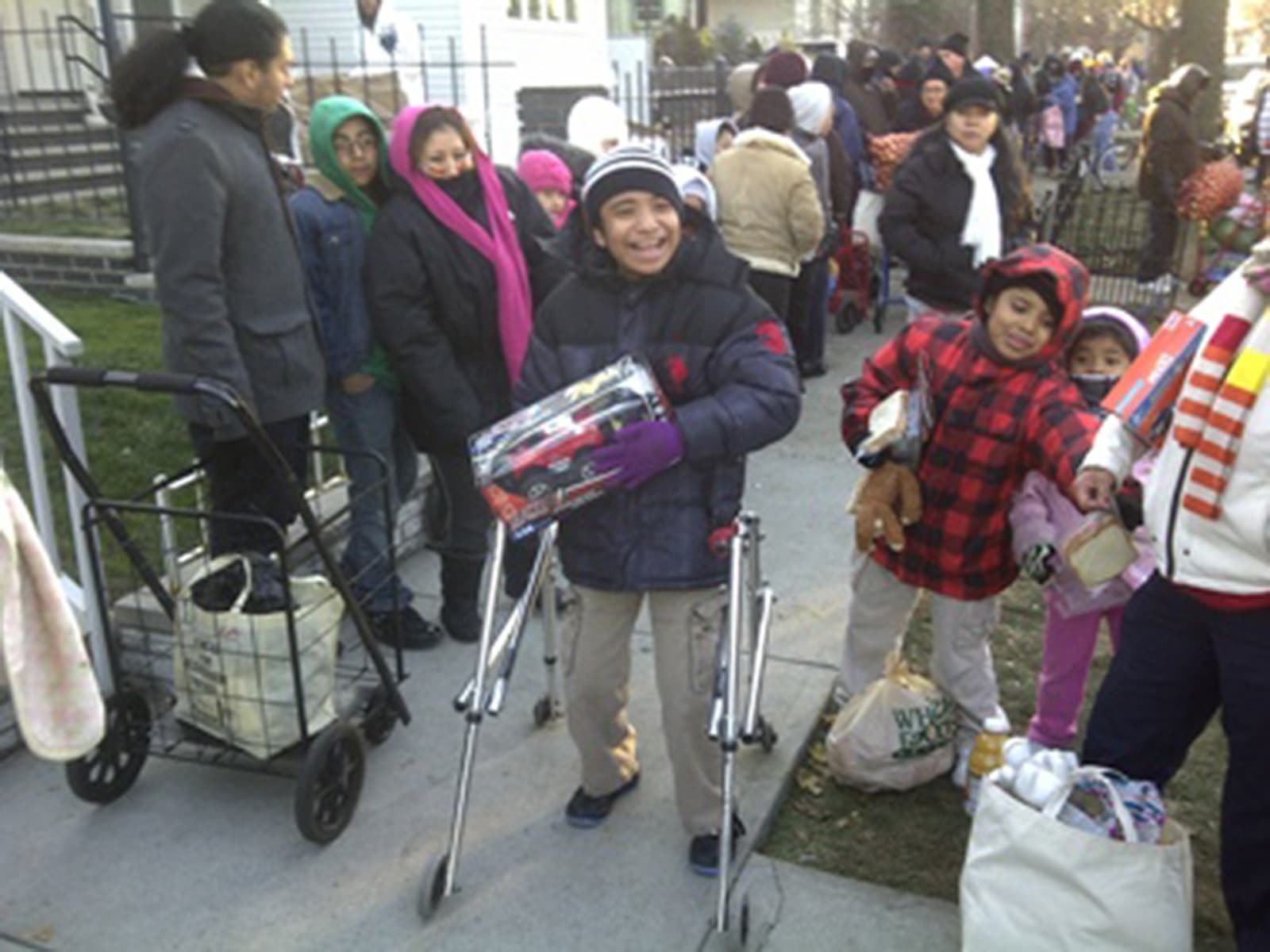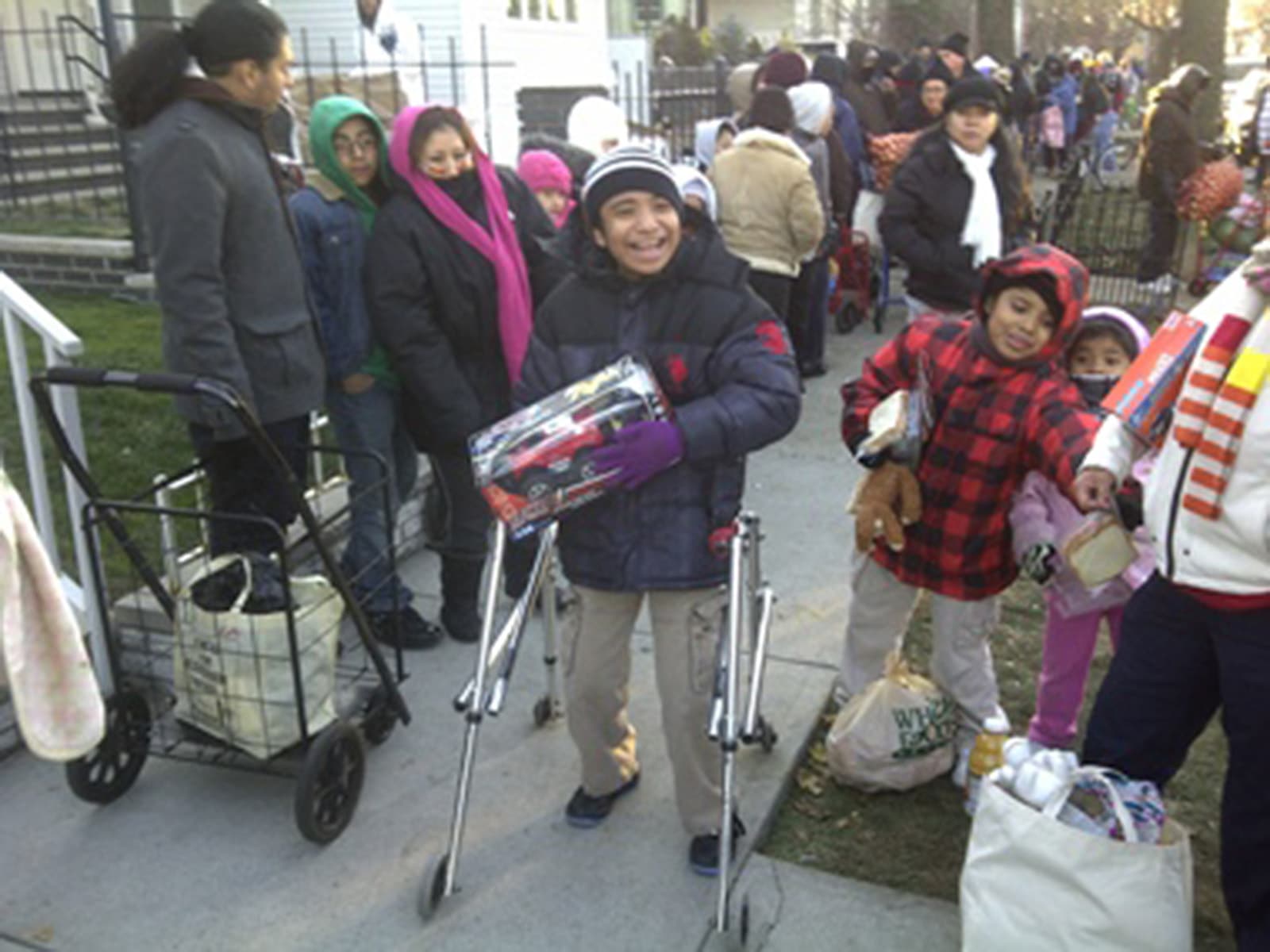 The RIVER FUND charitable organization strives to support, empower, and affirm everyone in the community. This is regardless of their gender, age, ethnic origin, sexual orientation, or creed.
The RIVER FUND conducts the food pantry distribution in communities by first meeting the clients, including the youngest or tiniest among them. Meeting the people who will benefit from the program allows the RIVER FUND to continue building a level of normalcy for the community members living in poverty lines. It also helps take poverty personally and provides the RIVER FUND community with one more touch-point in their "family by family" approach.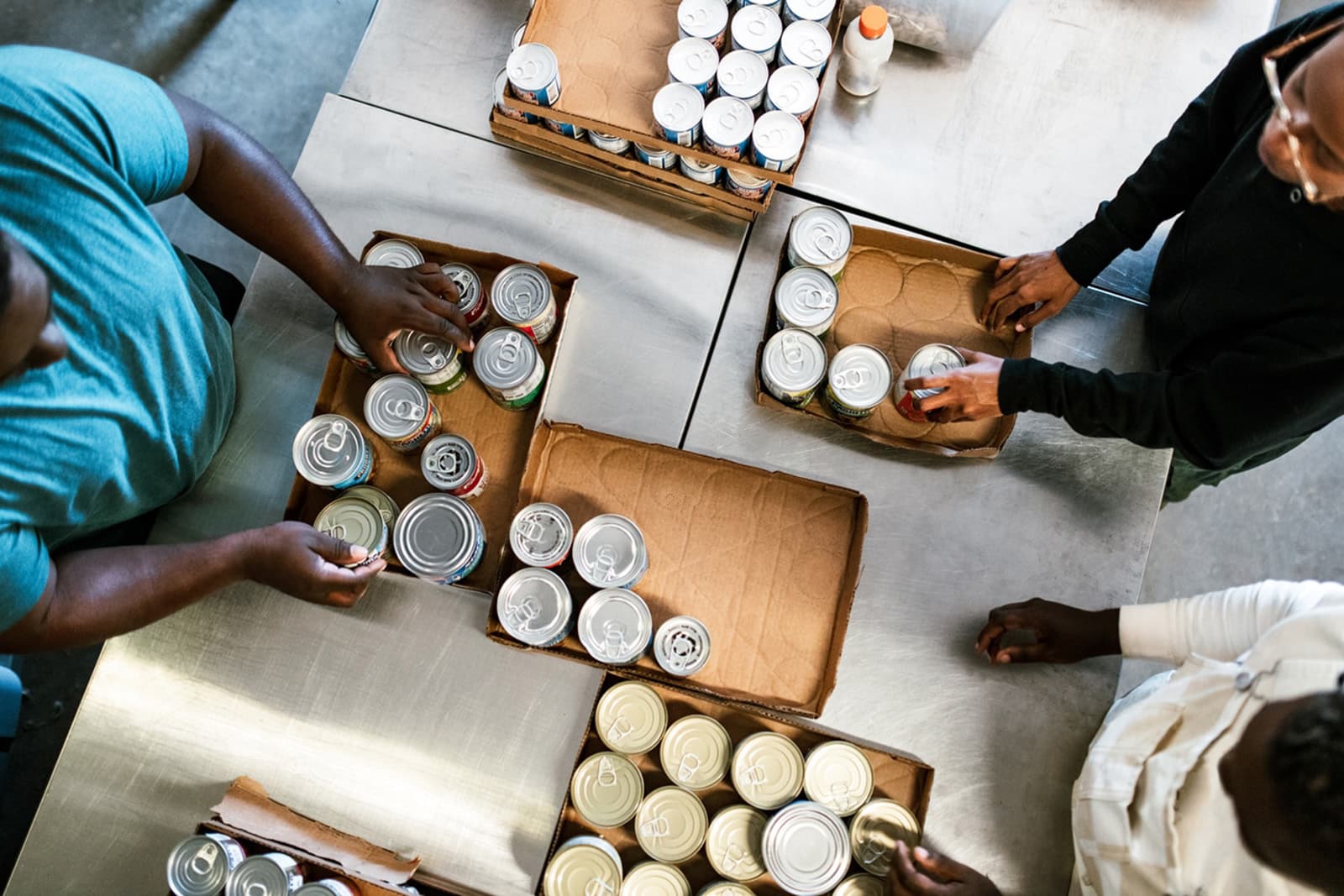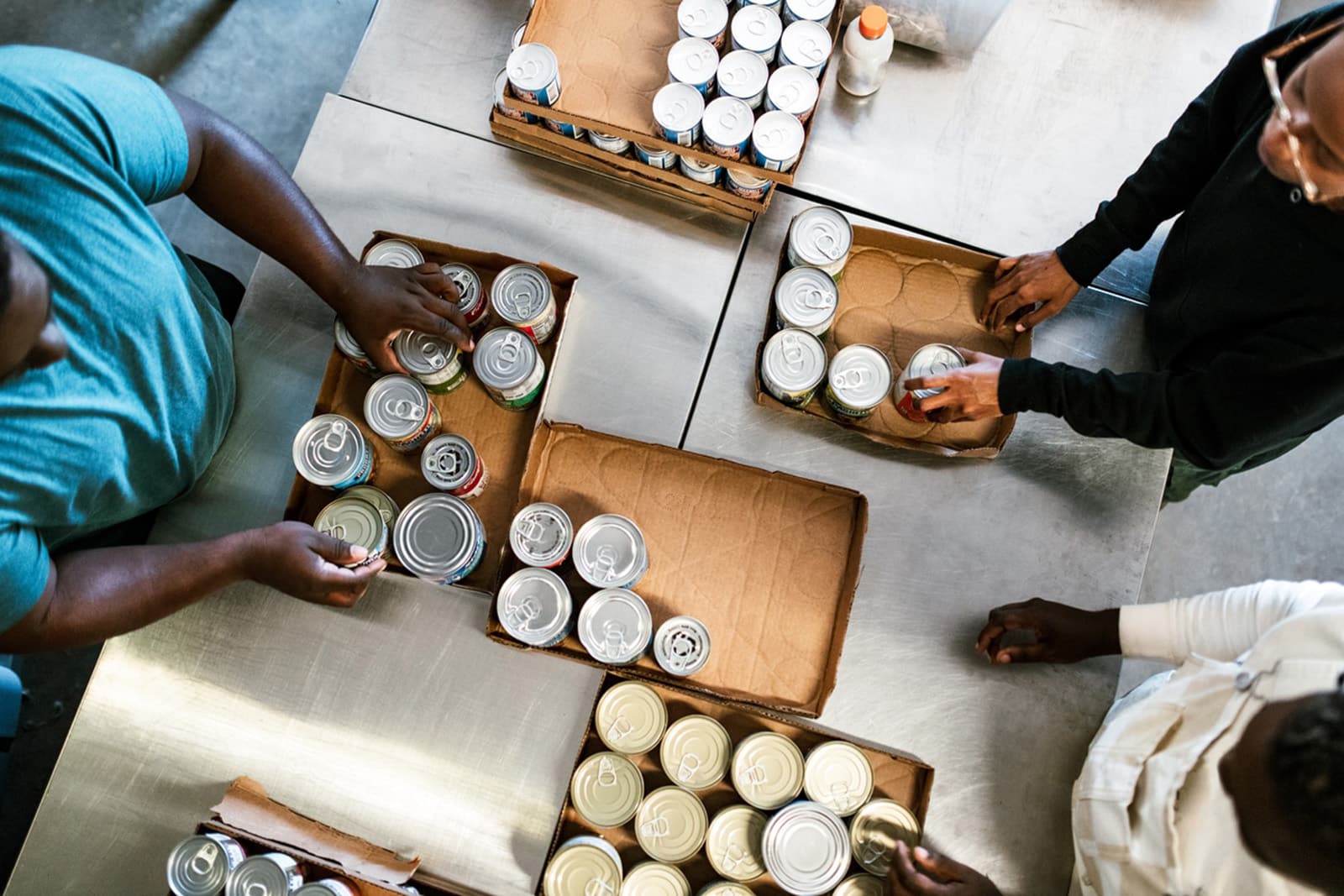 Balkan's Commitment to Donate to the RIVER FUND Neighborhood Food Bank
Balkan started an initiative to donate monthly over six years ago. It's a way to give back to the community through the neighborhood food pantry. The donations help support the RIVER FUND initiative in achieving its goals, including getting more food products, increasing distribution services, feeding more people, as well as enhancing this vital neighborhood resource. Recently, Balkan upped their monthly donations to $400.00 per month to help RIVER FUND neighborhood outreach programs reach more people that are in need of the wide variety of resources that The RIVER FUND provides.
Feeding and affirming neighbors struggling with food insecurities is a significant endeavor. According to the RIVER FUND, the public demand for their neighborhood food pantry services has dramatically risen by about 40% annually since 2004, which calls for more support.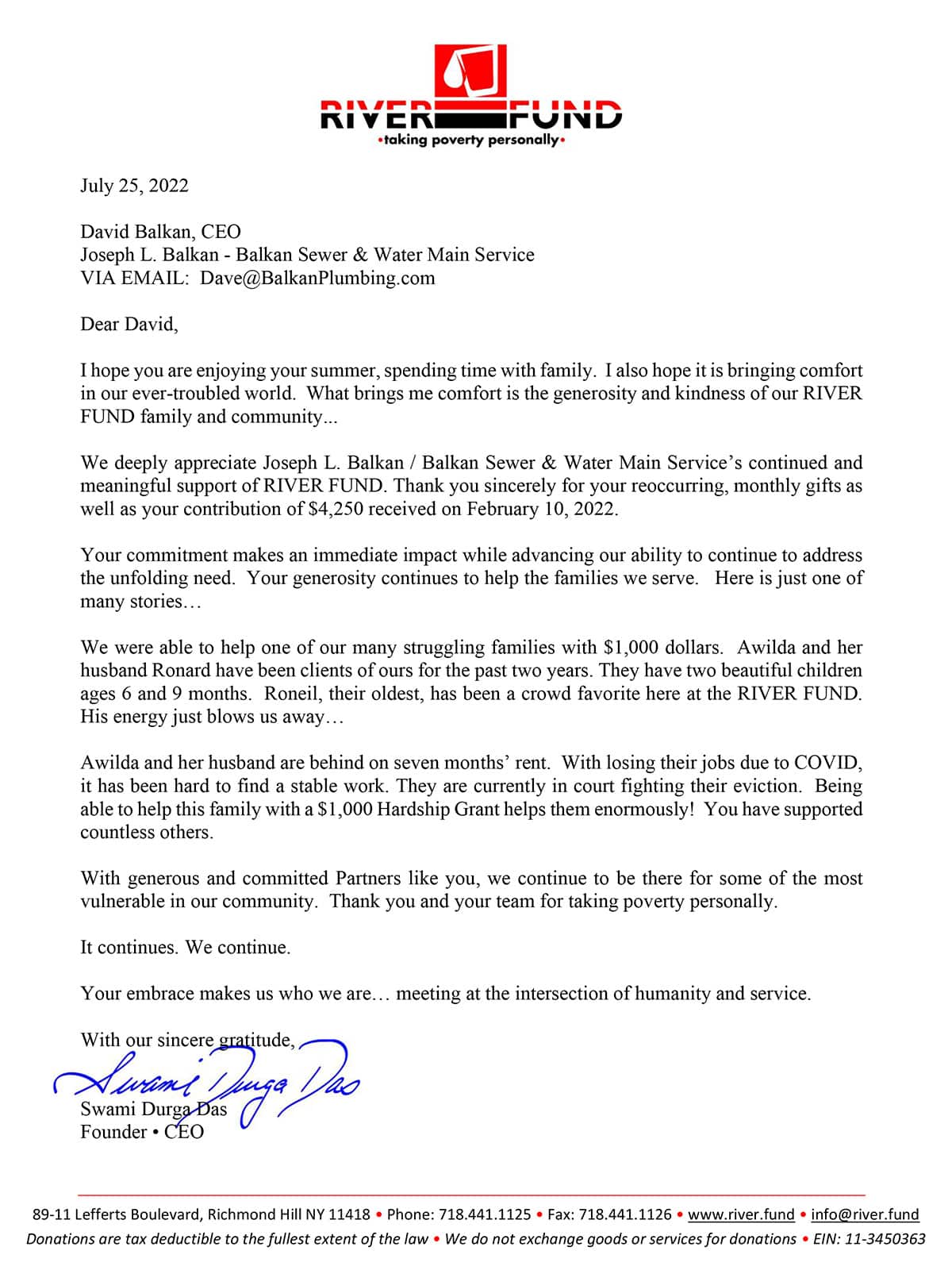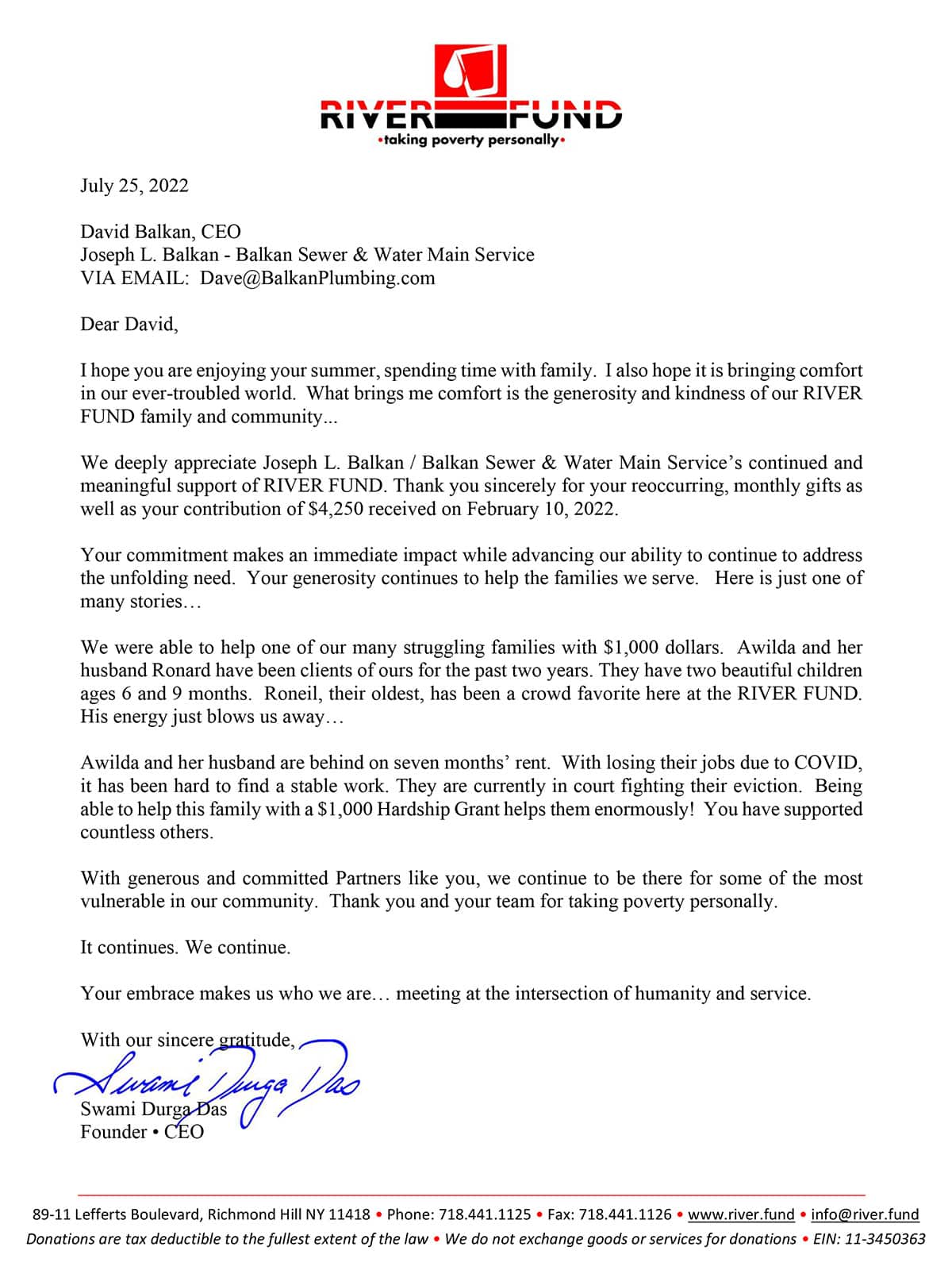 Team Balkan is committed to the community's greater good and operates under the principle of giving back to the community and people in general. Balkan gives back to the community by supporting this neighborhood food pantry in Queens, an initiative run by the RIVER FUND organization.
Visit the RIVER FUND website to learn more about their initiatives to help and uplift society.
Help Feed and Empower the Community
So, are you looking to help the community during these hard economic times? A neighborhood food pantry is crucial as more people struggle to put a meal on their tables due to the COVID-19 pandemic and the economic constraints currently facing most people in the community.
No donation or contribution is ever too small to help support and empower people that encounter hunger. When you give back to your community, you truly give back to yourself. If you're interested in taking part in the neighborhood charitable organization to help give back and uplift the community, visit the RIVER FUND. Your support will be much appreciated. Feel free to contact us for more information.