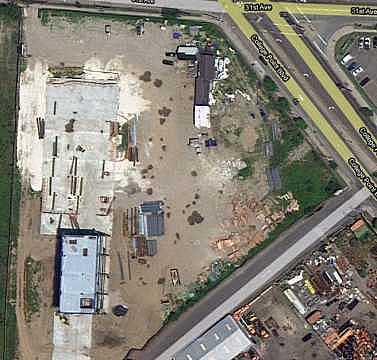 When a large development involving millions of dollars is planned coordination and expertise as well as a tight budget are all concerns. The contractors chosen to work on the site must be both experts in their field and have a tight price structure. This project posed particular challenges for sewer and water main work because of an extreme ground water condition due to it being adjacent to Flushing Bay, and being built on filled in ground.
Hundreds of feet of sewer line and water main had to be installed precisely, and backfilled with DOT approved materials. Ground water had to be removed from the sewer and water main excavations to allow for proper sewer line and water main installation. The sewer had to be installed with exact pitch to meet correct elevations at numerous connection points including detention tanks and catch basins. It is vitally important that all drainage and sanitary systems work seamlessly for years to come.
Expertise and top quality plumbing materials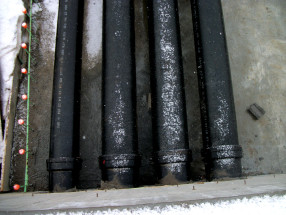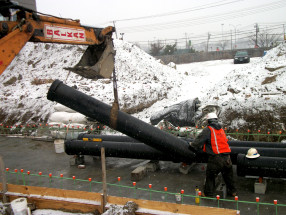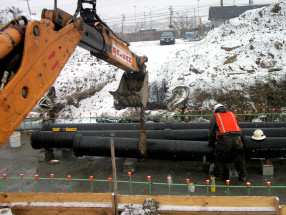 This is another sewer and water main installation where using only the highest quality domestically produced water line and sewer line materials result in a long-lasting installation that will not fail prematurely. Using top-notch materials on the original sewer line and water main installations saves multiples in possible repair costs at a later date.
No matter what the sewer line or water main requirements, Balkan is the water main and sewer contractor of choice. Other sewer contractors cannot match the Balkan complete Balkan package of a 48,000 a fully stocked facility, a fleet of backhoes and service trucks, over 70 in-house trained field personnel backed up by highly trained field supervisors, a fully staffed office, and a principal of the firm on-hand at all times. At your service 24/7/365 throughout Brooklyn, Queens, Manhattan, and the Bronx.