The plumbing system in any structure in NYC is a vital component of the sanitation and safety of the occupants. A required component of most water supply service lines is a water meter. When installing a water meter, the installation must follow strict rules and regulations. Failure to do so can result in serious problems such as code violations, having to redo work, fines, or summonses.
A locally licensed professional plumber must also install all water meters. This ensures the correct installation and proper functioning of all water meters.
So, what rules and regulations must you follow when installing a water meter, what are the 5 key points? Keep reading.
1. Permits Are Required Before Installing A Water Meter
First things first, you need to get a permit before installing a water meter. Your licensed plumber can obtain this permit from the Department of Environmental Protection (DEP). Private individuals cannot obtain permits from the DEP. The DEP will review your plumber's application and ensure that they are qualified to install the water meter. They will also inspect the finished installation to ensure that it meets all the requirements. The NYC DEP also places a seal on meter to prevent any potential theft of water.
2. An Approved Meter Must Be Installed and Filed on Record
Once your plumber has obtained the necessary permit, they can now proceed with installing the water meter. But keep in mind that only an approved water meter can be used. This means that the water meter type must be listed on the DEP's website. Bear in mind there are various types of meters, each with a specific allowable use. In addition, you must also file the installation of the water meter with the DEP. This is done by submitting a Certificate of Compliance (C of C). The C of C proves that the installation followed the code accordingly.
3. Choose The Right Location To Install The Water Meter
Now that you know what type of water meter to install, you need to choose the right location for it. The location of the water meter must be easily accessible for maintenance and repairs. It should also be far away from any sources of heat or cold. This is to prevent the water meter from freezing or overheating. Water meters must also be within a specific distance of the main service line control valve.
Additionally, you'll also need a 12-inch clearance from the meter box's edge and a 36-inch clearance above the meter box. This ensures better readability and accessibility of the water meter for maintenance. All modern water meters also have a remote meter reader; gone are the days of needing access to read a meter.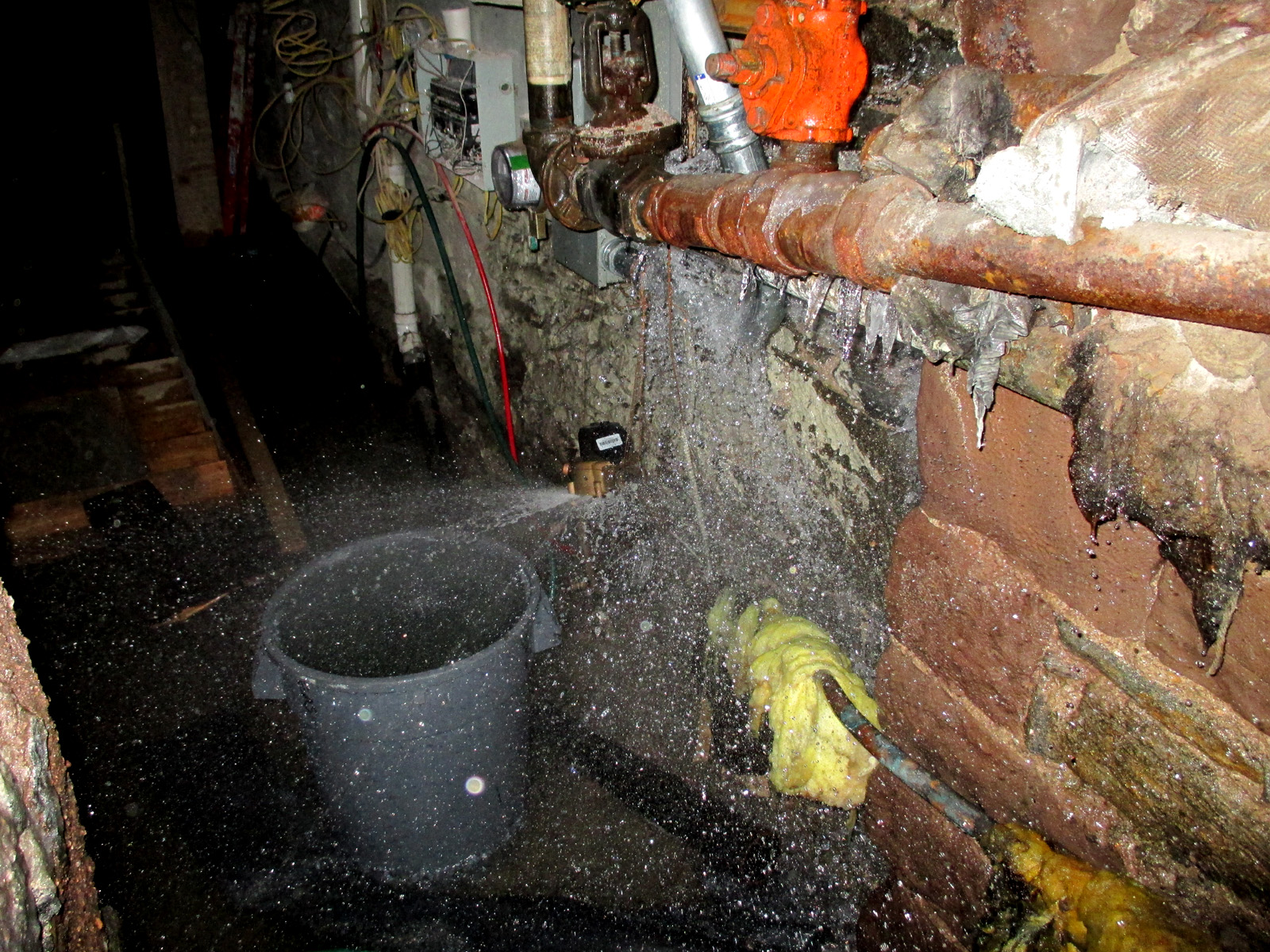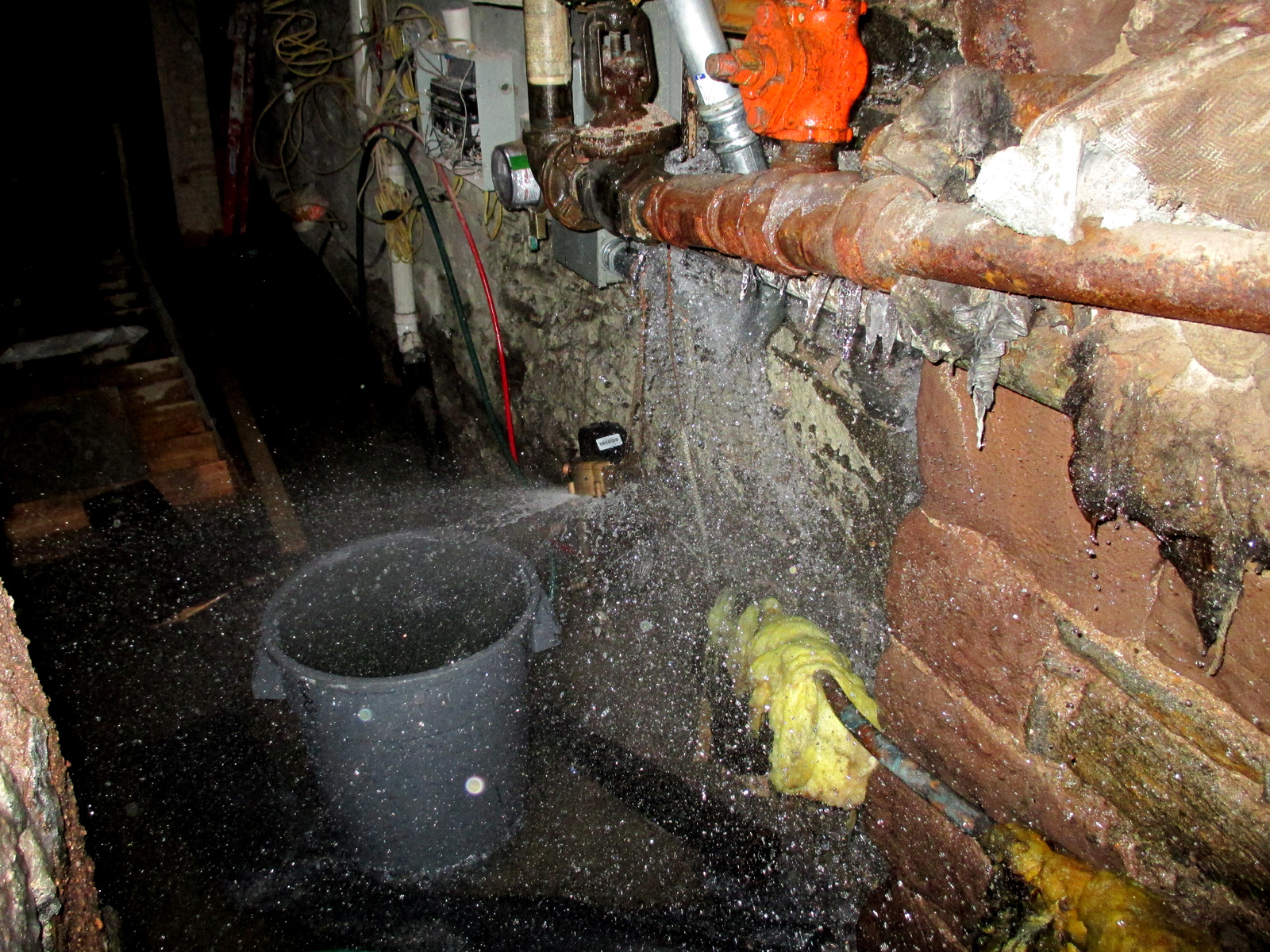 4. Using Only Approved And Lead Free Materials
Installing water meters strictly requires the use of approved materials. This is to ensure that the water meter will function properly and will not cause any problems in the future. During a meter installation all pipes, fittings, and valves must be made of approved materials. The water meter must be securely fastened and supported to either a wall or the floor itself. One of the material requirements is that the water meter itself, and all materials, are rated as lead free.
According to the New York Codes and Regulations, the water board must seal all the by-pass valves and water meters. These seals should remain in place unless broken by an authorized employee of the Department or a Licensed Master Plumber. A broken seal without authorization will count as a violation resulting in immediate action, and hefty fines.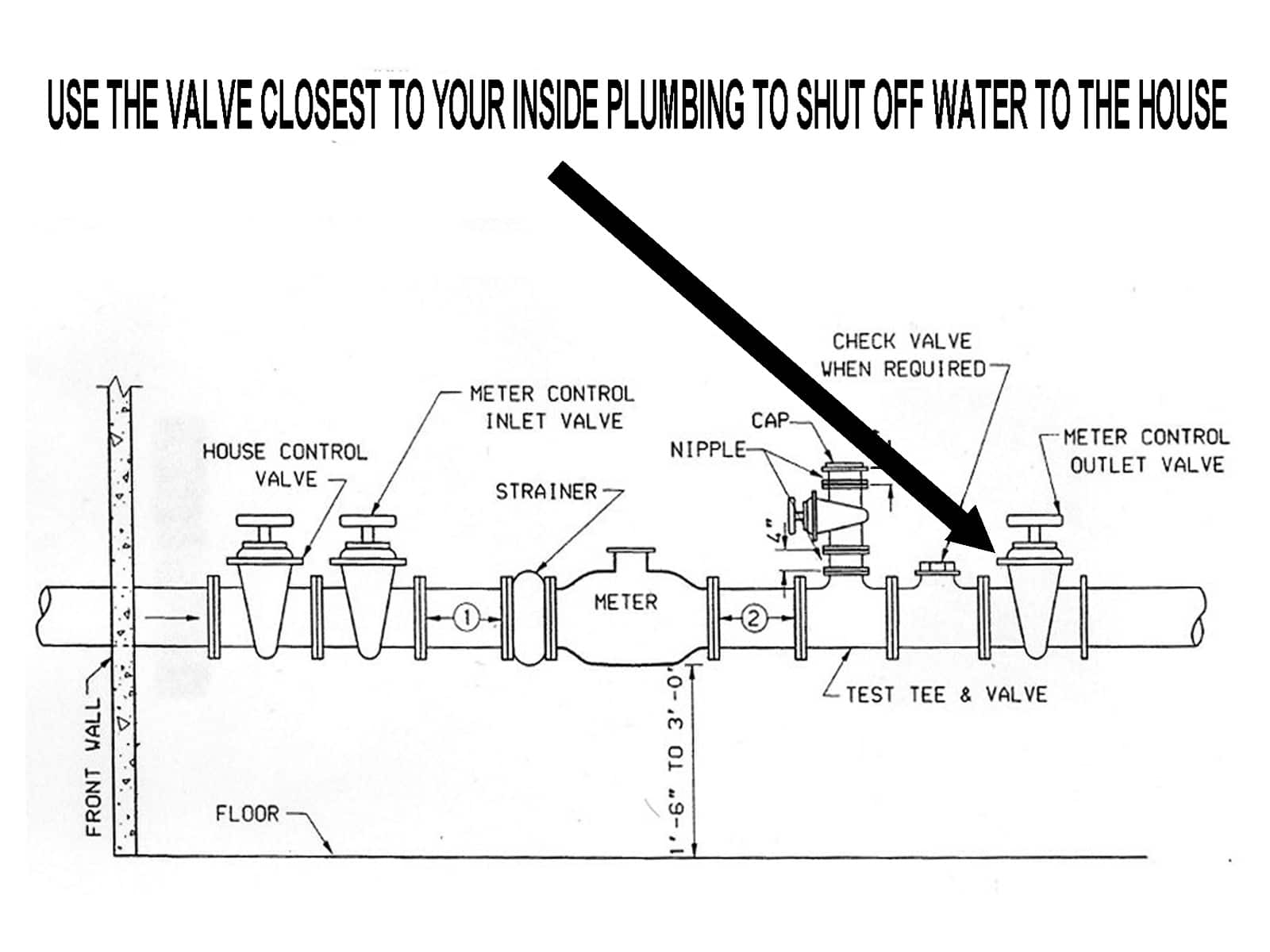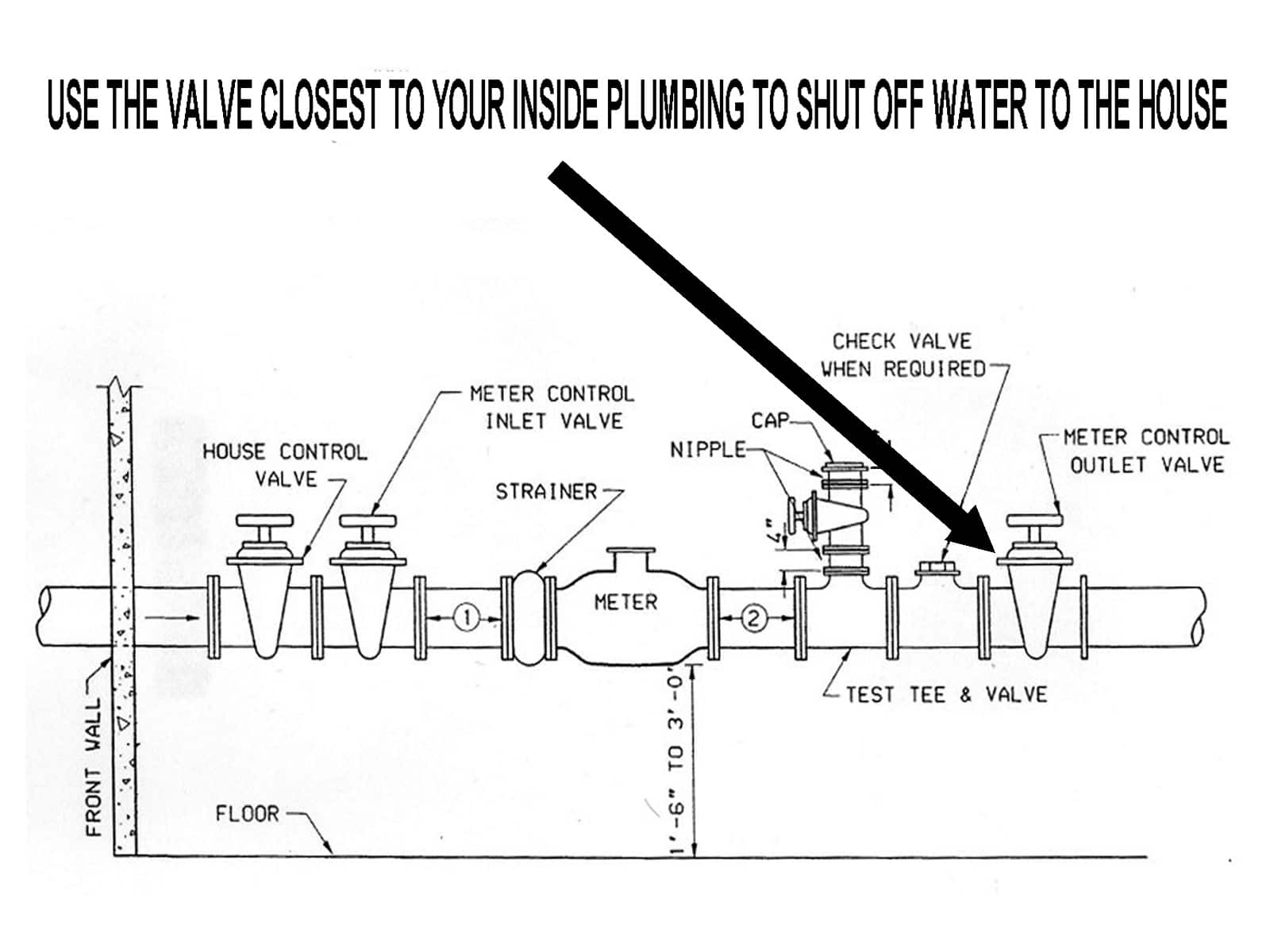 5. Meter Installations Must Follow Approved Installation Diagrams
Once all the materials are in hand, and the right location have been verified, your plumber can now proceed with the installation. But before you do, make sure that you have a copy of the approved installation diagram. This will help you to make sure you're installing a water meter properly, and according to the code.
The licensed plumber should follow the installation instructions on the approved diagram. These instructions will help them properly install the water meter and all the other components of the system.
Outlets or Couplings Are Not Permitted Before the Meter
One of the most important rules to follow when installing a water meter is that there should be no outlets or unions before the meter. This ensures uninterrupted water flow, but more importantly, eliminates the chance for theft of water. Professionals use a water meter coupling to connect two pieces of pipe together. Couplings are used to connect each side of the meter to your plumbing.
The correct sequence of fittings for installing a water meter
There must be a main control valve on the water service line
A meter control valve is required after the 1st main control valve, but before the meter
Properly installing a water meter means that it must be installed directly after the meter control valve (no outlets or unions can be installed prior to the meter).
After the water meter, a test tee and outlet must be installed. The outlet after the test tee cannot have threads on it ( a hose is not allowed to be able to connect to it).
On the house side of the test tee is a meter outlet valve
*** NOTE: Once your water meter has been installed, you must notify the DEP. A field representative from the DEP will then come out to your location. They will inspect the meter installation, and install a wire seal to prevent any tampering or theft of water.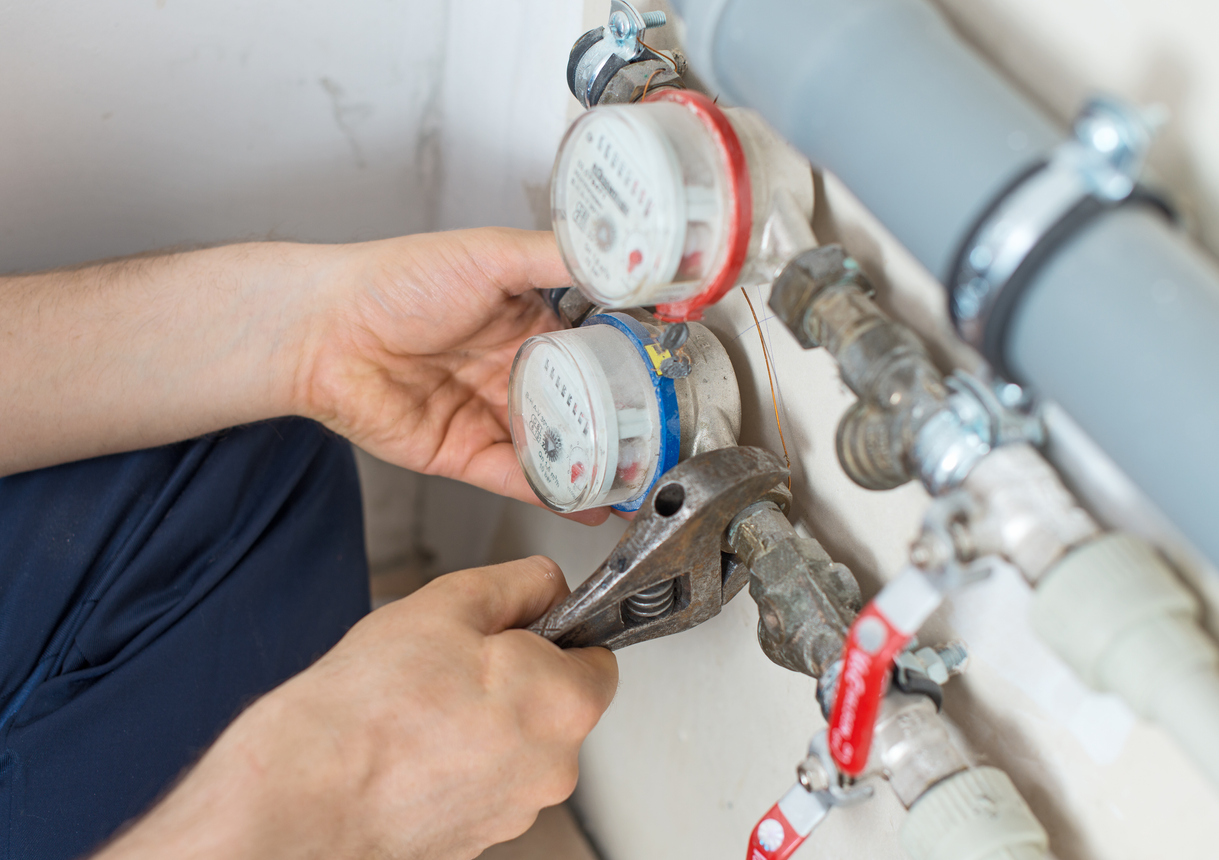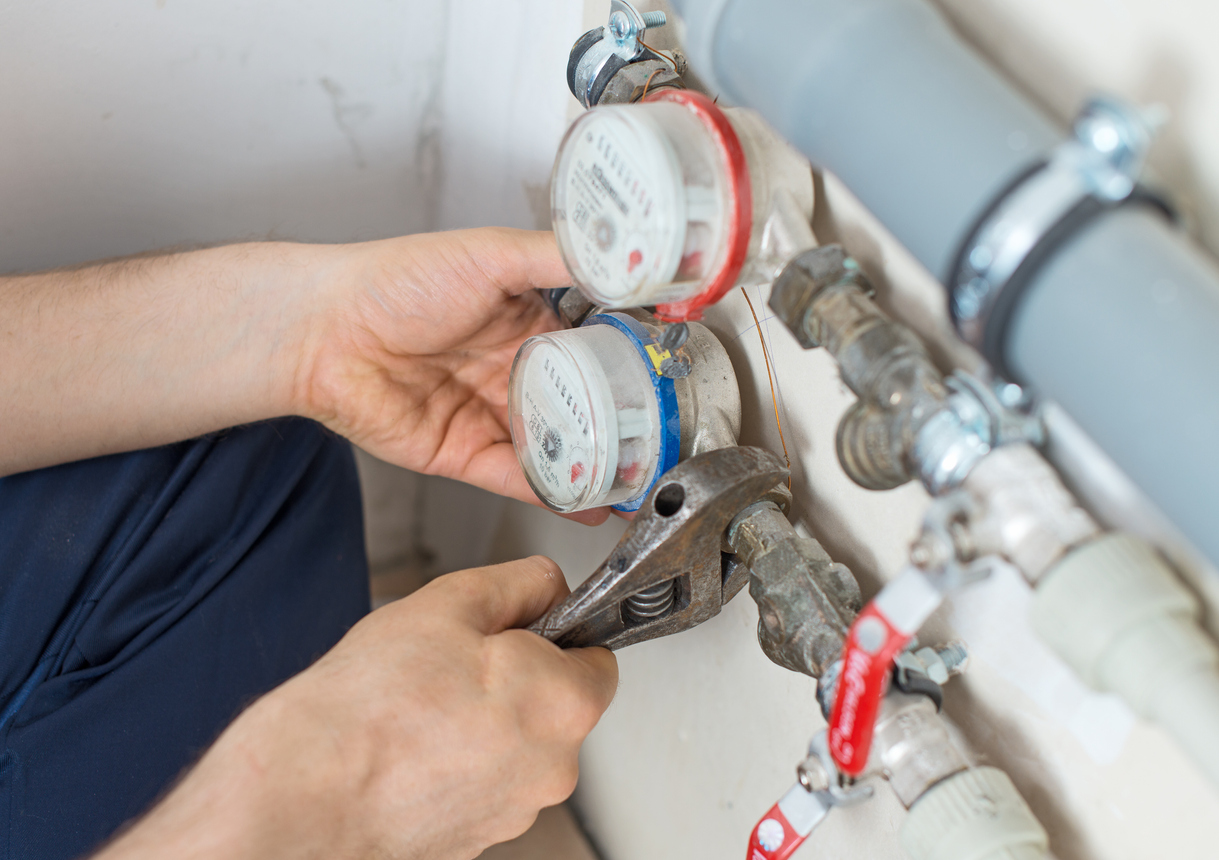 Now that we have looked at some of the rules and regulations of water meter installation in NYC, let us now understand the Local Law 53 and the universal metering law.
Understanding Local Law 53 and the Universal Metering Law
Local Law 53, passed in 1985, helps conserve water in NYC and its surrounding areas. It requires all buildings connected to the city water supply to have a water meter. Folks that have a water meter tend to be more careful about their water usage, and respectful of water being the commodity that it is.
The law also requires that the building owner must submit a request to the Department of Environmental Protection (DEP) for an approved water meter. The building owner must install the water meter as soon as possible once he receives the approval of his request.
In addition to Local Law 53, there is also the Universal Metering Law. This law required the installation of a water meter in every property within the city over a 10-year period.
The law also states a way of installation that will provide readability even when standing from the street. This ensures the proper monitoring of the water consumption of each property.
If you are planning to install a water meter on your property, it is important to follow all the rules and regulations. This ensures the proper installation of your water meter and that you do not violate any laws.
Contact Team Balkan's Water Meter Experts
If you want to have your water meter installed and are not sure of where to start, contact Balkan Sewer and Water Main today. Balkan is expert at installing a water meter to code, and is one of the leading water meter installation companies in NYC. Our team has over 70 years of experience and over 90,000 satisfied customers.
We offer a wide range of services besides water meter installations. Our services include repair, replacement, and upgrade of house sewer and water service lines. We also offer a full line of drain cleaning services. So, whether you need a residential or commercial water meter or subsurface plumbing work, we have you covered. After over 70 years and over 90,000 satisfied customers, Balkan is The Team You Trust.
For more information on water meters and installation, please visit our website or contact us now.