New York, USA (MARCH 9th 2010) FOR IMMEDIATE RELEASE:
Queens Emergency Water Main Break: When Mr. Jaipaul Sing on 199th Street in Hollis Queens turned on his faucet at 8PM on a Monday nothing came out! His water main service had completely ruptured, leaving him without water and a flood in the street. When an emergency water main situation arises, it's important to think clearly. Fortunately, Mr. Singh made a wise decision.
Within 90 minutes of calling Joseph L. Balkan Inc an accurate quote was given, and repairs to his water main were started immediately. Because of Balkans 'uniform pricing policy' Jaipaul didn't have to worry about paying too much. By 2:30 PM the following day work was fully completed and water service was restored. The site left broom clean, another job well-done. At Balkan Sewer and Water Main Service we strive for "Superior Service".
About Hollis Queens
courtesy of wikipedia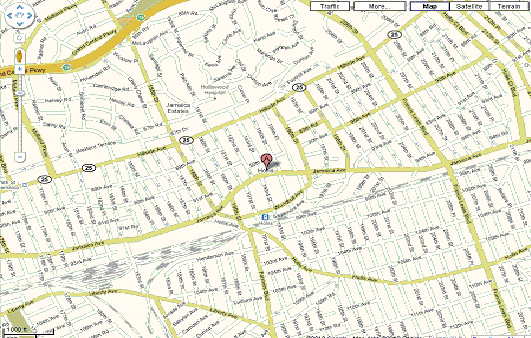 Hollis is a neighborhood within the southeastern section of the New York City borough of Queens.

A predominantly African American community, the boundaries are considered to be the Far Rockaway Branch of the Long Island Rail Road to the west, Jamaica Avenue to the north, Francis Lewis Boulevard to the east (although parts of Queens Village are addressed as Hollis on Jamaica water bills) and Murdock Avenue to the south. However, much of this area is considered to be within the St. Albans postal district. Hollis is close to Jamaica and Queens Village, Queens. The neighborhood is part of Queens Community Board 12. Hollis is patrolled by the NYPD's 113th Precinct.

It was originally settled by the Dutch homesteaders in the 17th century. It was also a site for part of the Battle of Long Island during the American Revolutionary War when Brig. Gen. Nathaniel Woodhull was captured at a tavern on what is now Jamaica Avenue. Woodhull Avenue in Hollis is named for him.

The area remained rural until 1885, when developers turned 136 acres into houses, and the area is still developed primarily with single family houses. In 1898, it became a part of New York City with the rest of the borough of Queens. Since the end of the Korean War, the neighbourhood has been settled primarily by African-American middle class families. In recent years, the area has seen a large influx of South Asians and West Indians. The area has a majority of working parents which explains many early childhood schools in Hollis. Hollis is mainly within zip code 11423.