New York, USA (JANUARY 4th 2016) FOR IMMEDIATE RELEASE:
Balkan Sewer And Water Main Service is recognized as one of the leading companies in risk management and construction site safety from across the USA. Balkan, located in Richmond Hill NYC, has received Energi's 2015 Excellence in Risk Management Award for being a leader in the implementation of Energi construction site safety and risk management programs. Energi, a leading provider of Insurance and Risk Management Programs to the energy industry, recognized Balkan Sewer And Water Main Service as being the "Best of the Best" within the Energy industry at the annual Energi Risk Management & Insurance Summit in Washington, D.C. on October 14, 2015.
Balkan's focused commitment to safety, implementation of risk management best practices, and willingness to learn and apply new safety techniques have enabled them to set a future standard of excellence amongst industry peers.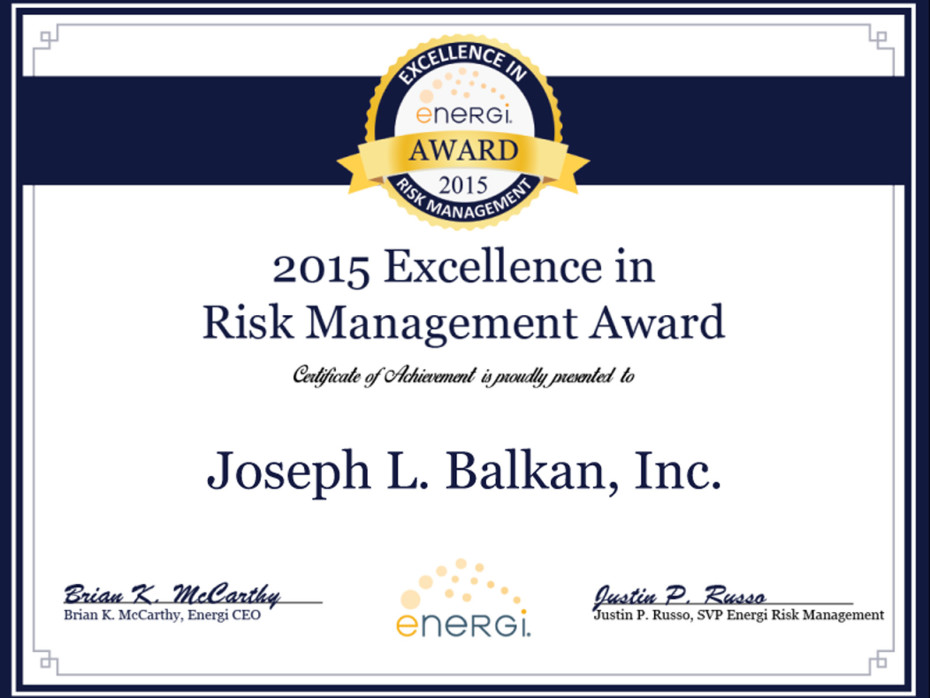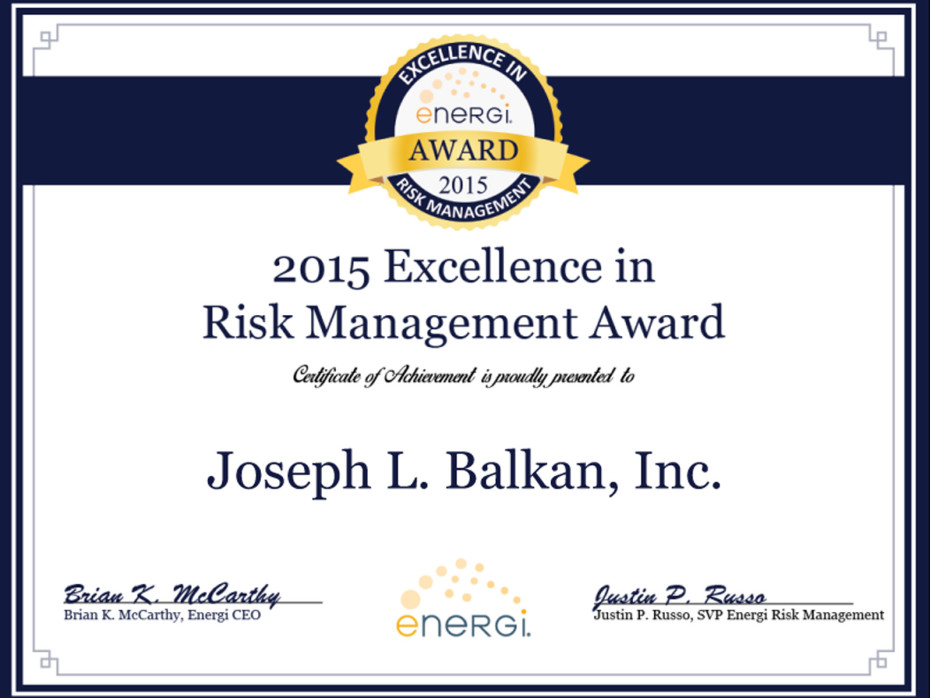 For more information on Balkan Sewer And Water Main Service, please contact Team Balkan at 718 849-0900.
Construction Site Safety Is A Team Effort
Excellent risk management, and construction site safety, cannot be achieved without an all-inclusive and comprehensive effort. The components must all interact and interlock to be successful. What are the components for a safe work place?
An insurance carrier that provides tools and guidance for their client.
An insured that has ownership and a management team committed to safe practices.
A clear set of company safety policies and protocols for all employees.
A carefully guided and trained workforce energized and committed to safety.
A clearly written procedure for those that fail to meet or follow safety goals and policies.
A clear set of enforcement measures for set policy and processes.
A reward system for all concerned parties for accomplishing safety goals.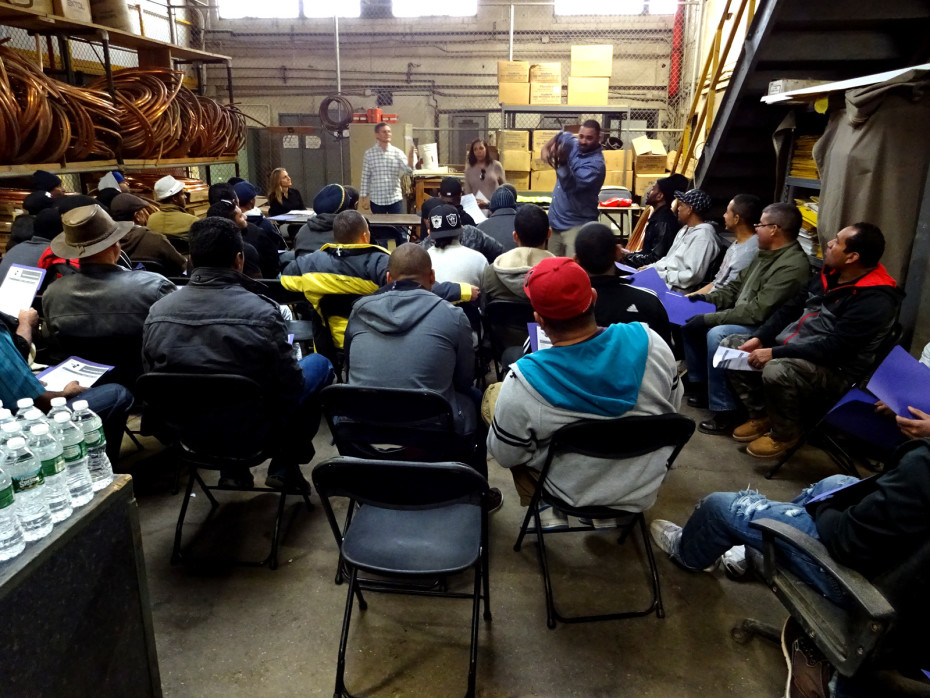 If any one component is missing, construction site safety cannot be achieved. And once there is a missing component, unsafe practices can become a company mindset. That is why safety is never a stagnant object. Safety can be an elusive ever moving objective, that requires constant attention and inventiveness to achieve.
NOTES TO EDITOR:
About Joseph L. Balkan Inc.
Balkan Sewer And Water Main is the largest sewer line replacement and water main service company in New York City. We are licensed, bonded, and insured. As a family run sewer and water main company in operation for over 50 years, our 10-year guarantee means we continue to stand by our work after the job is done.We are expertly equipped, from our 48,000 square foot facility to dozens of trucks, heavy moving equipment, backhoes and pneumatics. For all your subsurface plumbing including; water main repair and water main replacements, sewer repair and sewer replacements, catch basins, fire hydrants, manholes, and specialty excavation work, we can help. Contact Balkan Sewer And Water Main today or visit www.balkanplumbing.com.
About Energi
Energi is a Peabody, Massachusetts based Industrial Reinsurance Company that specialize in providing risk management and insurance solutions to over 1,000 energy companies the United States and Canada. Energi is one of the top ten fastest growing companies in Massachusetts. Energi, along with its dedicated claims management company, has over 250 associates in the United States with 125 associates located in the corporate headquarters. Energi has been selected by the Boston Globe, Boston Business Journal and Business Insurance as one of the Top Places to Work in 2012, 2013 and 2014. Energi has regional branch and support offices that are located in the following: Carlsbad, CA, Westport, CT, Carney's Point, NJ, Orlando, FL, Downers Grove, IL, Irving, TX, Washington DC, Kirkland, WA and Toronto, Canada.