Learn to prevent a frozen yard drain. Many home and business owners have yard drains (also called area drains) installed around the exterior of their buildings to help carry away excess rain water off of lawns, patios, swimming pool areas, etc. This important feature is often necessary to prevent water from damaging the landscape during heavy rains; and more importantly, yard drains can save foundations and basements from being overwhelmed with water and flooding. Just like frozen water lines and frozen drain pipes, frozen yard drains will cease to function.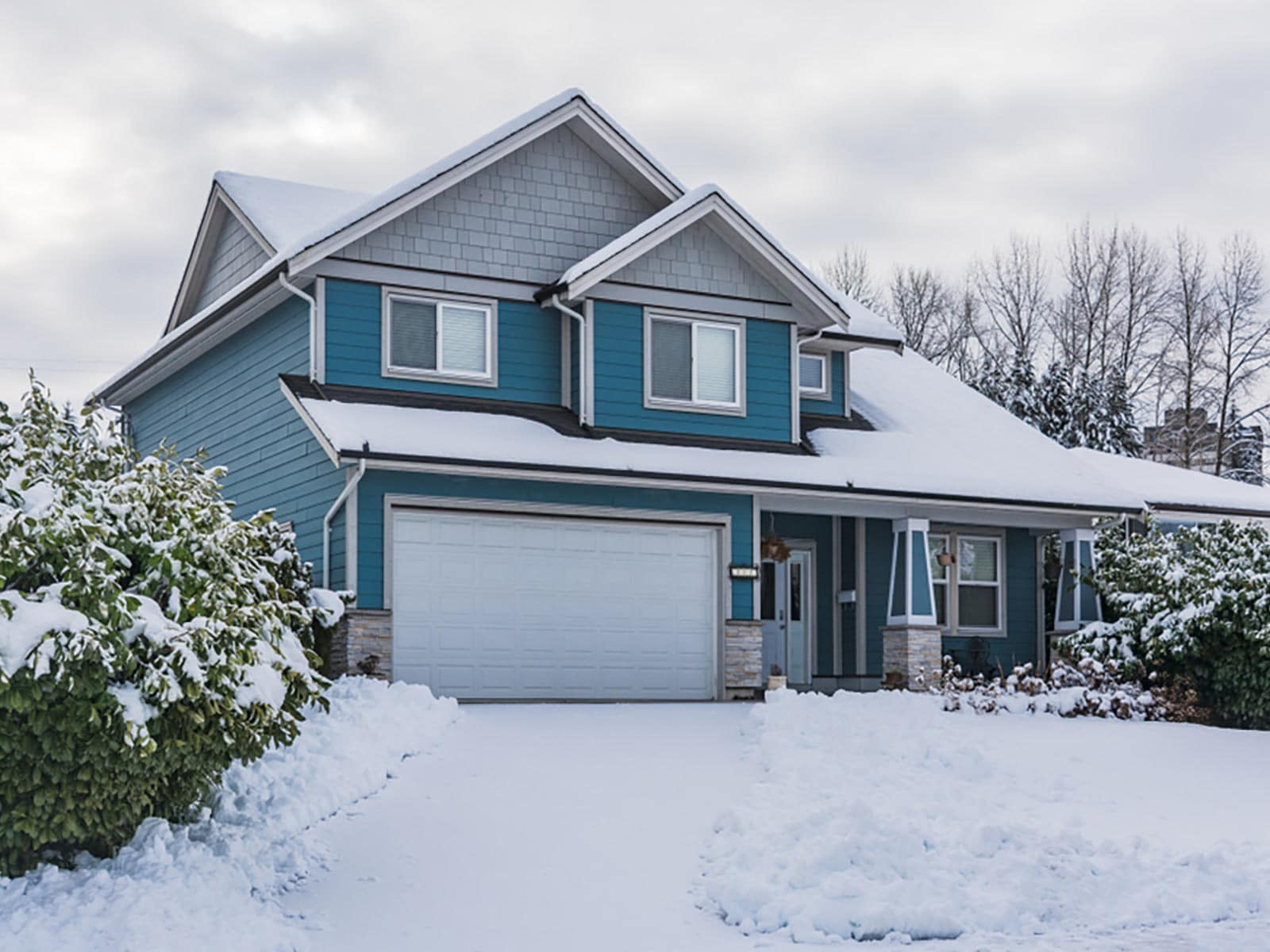 The effects of water in a basement are often irreversible, and can result in the need of expensive renovation and repairs as carpets, walls, furniture, and appliances are ruined by the moisture or saturation. This being the case, yard drains are a very effective way to prevent the hassle of seeing either your outdoor area or basement flooded, as long as the drains remain free and clear of blockage, which includes preventing a frozen yard drain.
Even if you made sure to thoroughly clean the drains of leaves and debris after the autumn season, there is still a chance that they will become clogged during the winter. We will discuss how the yard drain system works, and how to protect yourself from water trouble as winter comes to a close.
How Does a Yard Drain Work?
Yard drains are designed to catch excess water where it is not wanted and channel it safely and effectively to a place where it is wanted, such as the city storm drain, or another acceptable outlet. These drains are often placed near downspout gutters to catch the heavy flow of rainwater before it seeps down to the foundation. It is also a great idea to have yard drains installed in low areas of the landscape where runoff is likely to gather; this prevents muddy areas in the lawn during the wet and rainy seasons.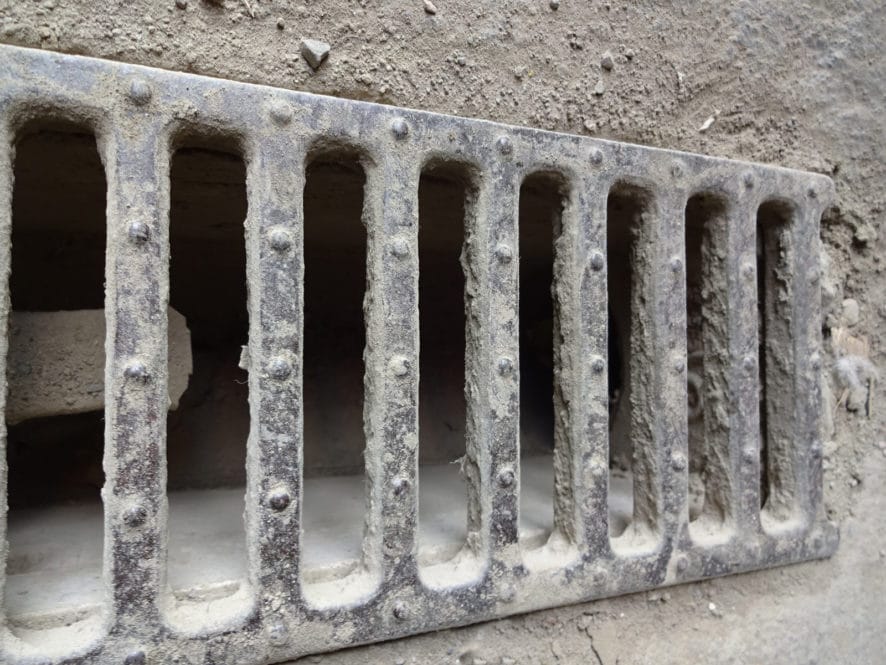 The drain usually consists of a plastic basin positioned just below the yard or patio surface; this basin is covered with a subtle ground-level grate to prevent pedestrian injury, and to help keep debris and other unwanted items from getting through. Grates are usually made out of plastic or metal.
Underground pipes then carry the runoff water out of the basin and away to its preferred destination. These pipes can either be perforated to allow some of the water to seep into the soil as it runs through, or else it can be solid plastic pipe that keeps it entirely contained until it is disposed of.
What Happens When a Yard Drain Gets Clogged?
Most people who have yard/area drains installed on their property know the importance of keeping their grates and drain basins clean and clear of blockage. If a drain gets backed up, it can cause damage not only to the exterior landscape of your home and business, but if the water cannot drain properly, it may also cause flooding that will compromise the structure's foundation and result in basements and crawlspaces filling with water instead.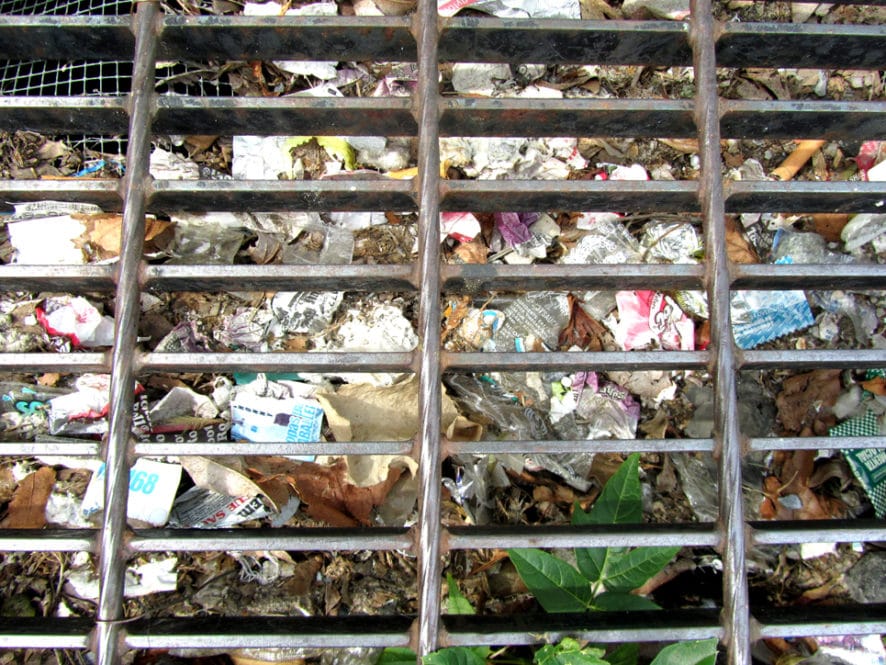 Can Ice Block Your Drain?
Yes, it is common knowledge that things like leaves and sticks will clog up a drain, but is ice and a potential frozen yard drain a potential problem as well? The answer is YES.
Furthermore, this form of winter blockage creates a more subtle form of flooding that is not as obvious as a warm-weather downpour. In the winter, there are sequences of freezes and thaws that can create layers of ice. When thick chunks of ice and snow are clogging your drain, it will not be ready to receive the runoff when a big thaw comes.
Thaw runoff not only consists of melting snow and ice, but it is also caused by the frost that saturates the ground several feet down. As weather warms up, this frost melts and seeps out to find its own level; this can cause significant amounts of puddles and mud if the yard drain is not clear, and also flooding in your basement.
How Can You Prevent a Frozen Yard Drain?
The good news is that a frozen yard drain is almost always able to be cleared in time for a thaw; as long as you make a note to check them beforehand. As the outdoor temperatures begin to rise, walk out to check each drain and make sure the grate is cleared of ice and snow. If the ice is filling the basin, you may need to pour hot saltwater over it until it thaws.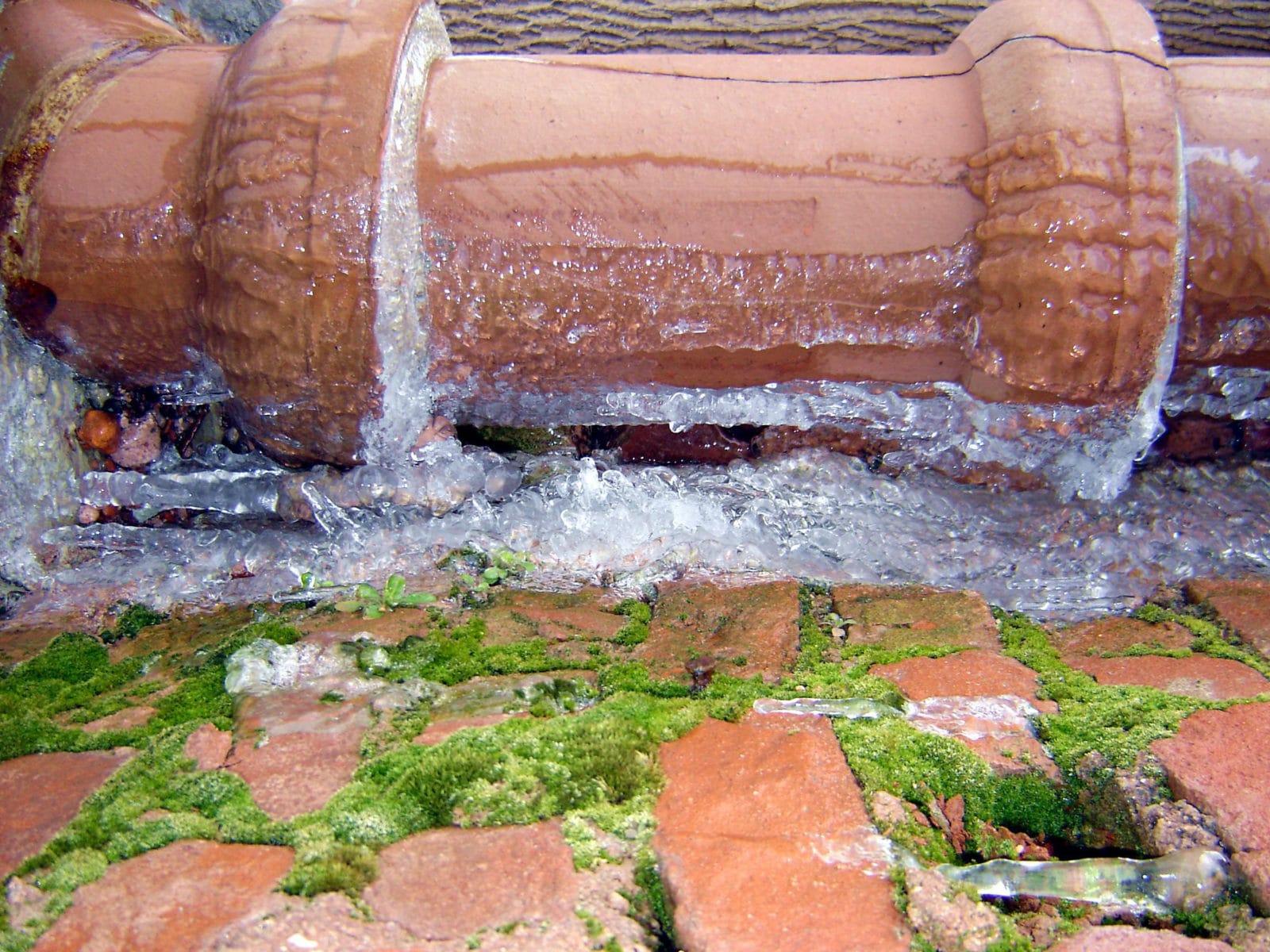 Removing the Basin Cover
If the rapid accumulation of water is necessitating more immediate action, you can remove the grate and try to gently chip away at the ice as it is softened by the hot water. Some grates can be removed simply by carefully prying them off of the rim of the basin, while other designs may require the removal of screws or bolts before the grate lifts off. Always be careful not to damage your drain in the process; cold plastic becomes brittle, and will crack easily if it is struck with a heavy tool.
Checking the Drain Outlet
If your yard drain outlet empties into an accessible area such as a drainage ditch rather than the city storm drain, check that end of the system as well to make sure that, once the water gets into the basin, it will be able to get out as well. Clear away any ice and snow that would prevent the flow of water. As soon as you see the water flowing through the drain again, your problem is remedied; just continue to monitor the system from time to time, making sure that more slush and chunks of ice don't settle in and create new blockage.
When Should You Call For Help?
If you feel as though a frozen yard drain is beyond what you are capable of dealing with, it may be a good idea to call the licensed professionals. A reputable company can come clear it out for you. Not only will they know the best methods of treatment and care for your drain system, but they will also be insured to protect you and your property in the event that your drain is somehow damaged in the process.
The Team at Balkan Sewer and Water Main is Ready to Help!
If you would like some professional input on any plumbing or water issues that you may be experiencing, you can contact the office for advice and a free quote. Official office hours are Mon-Fri: 6:00AM to 9:00PM, but live operators are also available 24/7/365 for Emergency service. At Balkan Sewer and Water Main, all of the foremen have a minimum 10 years of experience in the trade, and the efficiency of the business usually results in a service representative at your door within 90 minutes to assist you.
Dating back to 1952, Balkan Plumbing was founded by WWII veteran Joseph L. Balkan, and through hard work and notable skill, the business has since grown to be the largest sewer and water main service in the entire New York City area! Licensed, bonded, and insured, this is the team you can trust to get the job done right.
Balkan's team knows the importance of easy and efficient communication, that's why help is available in both English and Spanish. Contact Balkan Sewer and Water Main today for any of your plumbing needs.