Balkan Sewer and Water Main FAQ
The owners of Balkan Sewer And Water Main Service continually update the information on this FAQ page to provide our sewer and water main consumers with useful and time-saving information required to make an informed decision. To obtain further information about water main installation, water main repair, sewer installation and sewer repair, use our 24/7 online form or call us at (718) 849-0900. We hope you will choose Balkan for your next water main or sewer service needs. With over 60 years of experience in the field Balkan Sewer And Water Main is your destination for a knowledgable, unbiased answer.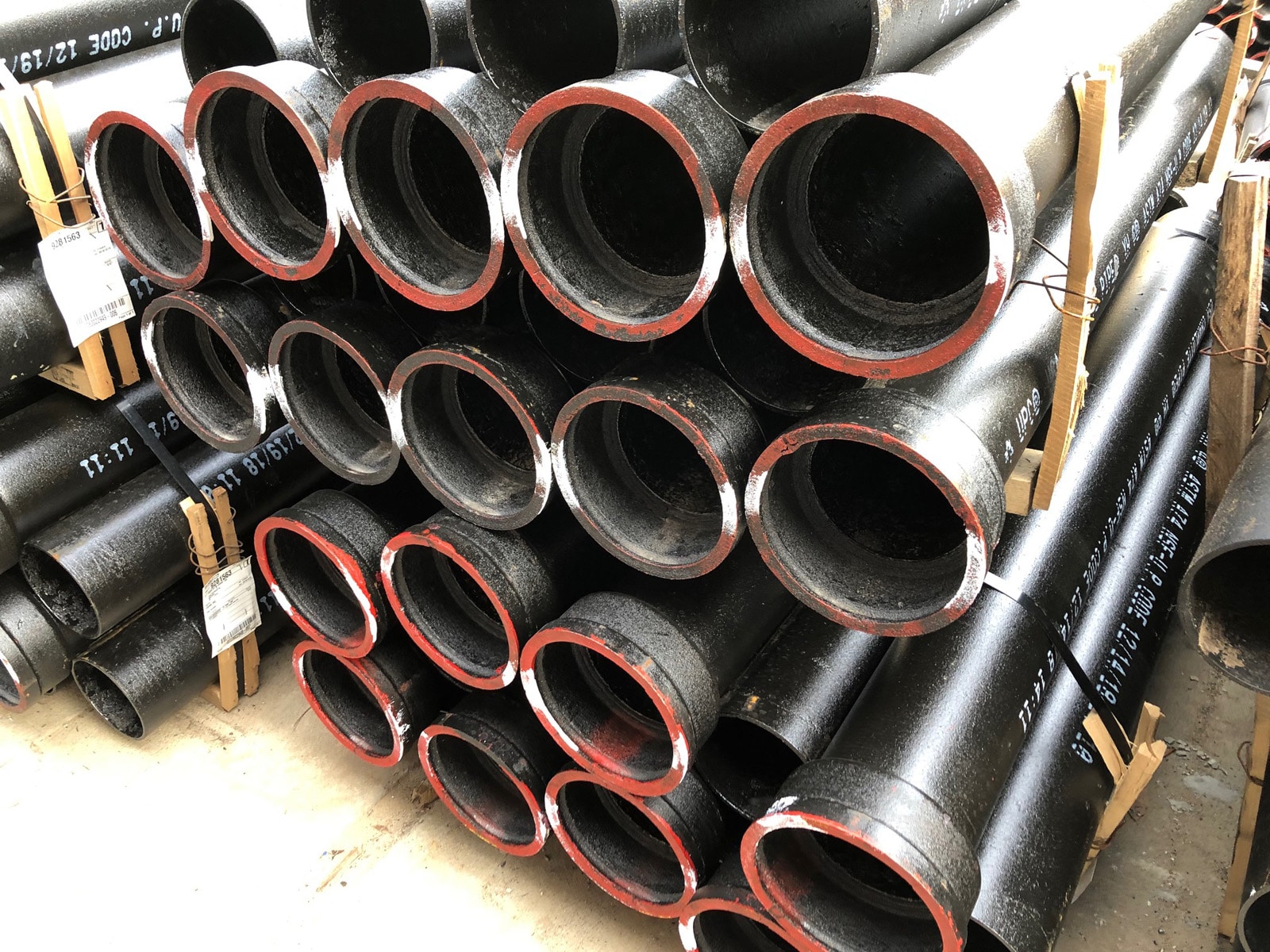 How do I know if a contractor is licensed?
As virtually all plumbing work in NYC requires a license, this is a very important question. The NYC DOB (Department of Buildings) has an up-to-date license verification link:
DOB LICENSE SEARCH
. This useful site can be used to check on the license status for any DOB Licensed Trades Person, or Contractor.
Why not re-line a defective house sewer?
Sewer lining is illegal in NYC! The NYC DEP and NYC Department of Buildings have both stated that re-lining house sewers is "illegal" and "not an approved repair method". The DOB has stated that no
pipe lining
methods are allowed in NYC. Furthermore the NYC DEP has stated that "We have already experienced cases in which a lining "repair" has failed after a homeowner has expended funds for a repair which must be corrected by a pipe repair", the NYC Department of Buildings has stated regarding linings" …be advised that, where appropriate, the City may subpoena records of contractors who it believes is performing such illegal work". Countless NYC property owners have been taken advantage of – don-t become another one. FOR MORE DETAILED INFORMATION VISIT:
Department of Buildings: Sewer relining Official Letter
Department of Buildings: Pipe Lining In NYC
Department of Environmental Protection: Sewer Relining Official Letter
Who is responsible when a sewer or water main service is defective or leaking?
In all five boroughs of New York City the property/home owner is responsible for any and all defects which may arise with their sewer or water main. Balkan provides free on-site no obligation assessments, and answers most on-line inquiries within one hour. Water main service: The owner's responsibility when a leak occurs, or when the service needs to be upgraded is not limited in any way. The owner is responsible from the main control valve inside the building, up to and including the connection (tap) into the city main in the street. House Sewer: The owner is responsible for maintaining and correcting any defect in his/her sewer line from the point it leaves the building up to and including the connection to the City sewer in the street. This includes cleaning it when the need arises, and in some cases excavating and performing repairs or replacements. Read more about water main and sewer line responsibility.
Why hire a licensed and insured contractor?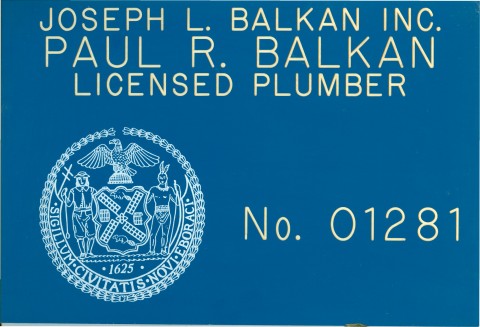 NYC Department of Buildings (DOB) and Department of Environmental Protection (DEP) code requires that all plumbing work involving sewer or water main service lines be done by a Licensed Master Plumbing Firm who is bonded with the NYC DOT. This is your assurance of a job that is done to code, and is inspected (when required), to insure you a quality installation and no future violations. In addition, this protects you against job related injuries, claims, and fines inherent in work performed by unlicensed, uninsured contractors. A job guarantee given by a licensed and insured contractor is legally binding. ALWAYS ASK FOR REFERENCES, WHICH BALKAN GLADLY SUPPLIES. SEE OUR REVIEWS ON-LINE.
I want to repair my lead or galvanized water service, can I?
The NYC DEP has recently updated their rules,repairs on lead or galvanized water services are not permitted: DEP REPAIR RULE. The NYC DEP rules governing water services are available on-line: THE COMPLETE UPDATED DEP RULES. In addition a repair on a galvanized or lead water line would be a very poor job and not long-lasting. Contact sewer and water main install and repair via our 24/7 online form or call us at (718) 849-0900.
Why replace an existing sewer or water main and not repair it?
By and large a sewer or water main service line which is defective in one section is indicative of a service who's useful life is over. Prime examples of this are leaking lead water services and house sewers which have tree root infestation. Additionally, many cost factors of a job are unchanged whether a service is repaired or replaced (such as permit fees, roadway and sidewalk restoration, and in some cases labor). Typically a new service will last trouble-free for over 50 years; BALKAN UNCONDITIONALLY GUARANTEES SEWER AND WATER MAIN SERVICE LINE REPLACEMENTS FOR 10 YEARS.